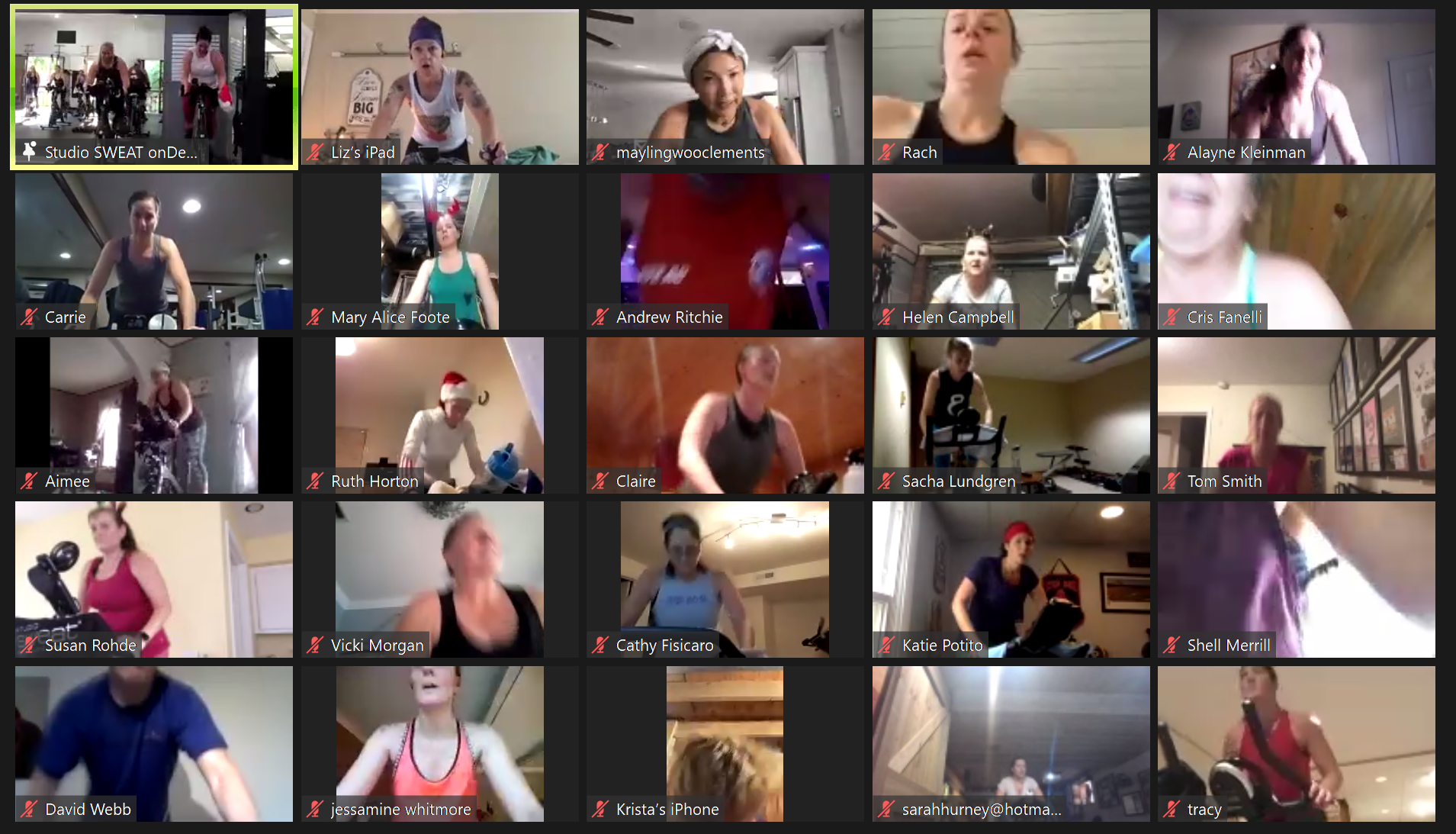 To join a live class you just come to this page. To be guaranteed you can join in you can reserve a streaming spot by clicking the Sign-Up Link next to the class below, or try just dropping onto this page when it's go time! If you don't see a sign-up option next to a class it just means we have not yet opened reservations for it. Check out our FAQ on How to Join an SSoD Live Class anytime!
And… for Q1 of 2021 we have a new more set schedule which you can see below! Then for Q2 we'll switch it all up for fun! So each month you'll see week 1, Saturday Spin, week 2, Tuesday Spin Core, week 3 Friday Bootcamp, week 4 Sunday Spin Sculpt, and… every other Sunday the UK Ride with Julia! We won't create unique FB posts for these but will post the schedule as an announcement. ENJOY all the LIVE fun! We know we will!

Live Event Schedule
We have so many amazing Live Events & Classes! 
To see the Live Class Schedule please login. Only All Access Pass Holders can see the Live Class Schedule.
Don't have an All Access Pass? No problem, just get one here.