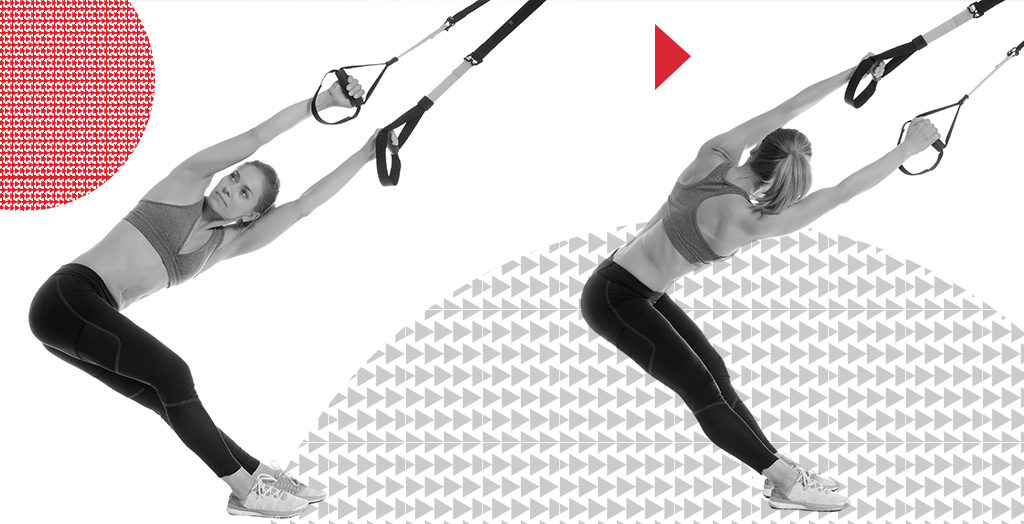 Have you ever wondered about the best way to work out when you're stuck in a hotel room? We love dedicated people who try get fit when they're traveling—because we know it ain't easy.
Getting motivated is hard enough, but it's even tougher when the hotel gym is always packed and you're afraid of waking the neighbors on your floor. But, no worries. With an online workout video or two to show you how it's done, you can get the best hotel workout with no equipment and no hassle.
Hotel HIIT
Is it possible to get a hardcore HIIT workout in a hotel room without making a ruckus? Of course! There are ways of sweatin' it out that're not disruptive and totally low-impact. All you have to do is focus on upper-body workouts (like pushups and mountain climbers) and leg workouts that don't require a lot of jumping (like squats and leg lifts). Complete a set of each exercise for 40 seconds with about 20 seconds rest in between, and you can HIIT it hard without waking the neighbors!
Want some inspiration for your HIIT training program? Make your own 30-minute hotel workout with this super-quick workout video.
Hotel Barre
Barre is a ballet-inspired workout that's tougher than it looks. And because of its flowing, beautiful movements and the fact that it needs no equipment, Barre is one of your best options for hotel workouts. All you have to do is to grab the back of those sturdy hotel chairs that nobody sits on and get movin'!
Take a second to watch this Barre video, and see how a low-impact, elegant workout can stretch and strengthen your body in just 20 minutes. This time, it's a good thing to hit the hotel Barre!
Band Practice
Like most travelers, you probably pack lightly. Good thing that sturdy exercise bands are smaller than ever. By bringing a portable exercise band, you can really open up your strength training options and target a wide range of muscles. Almost seems like a travel necessity, no?
If you want to learn how to max out your workout and get creative with an exercise band, check out this Killer Travel Workout with a resistance band that you can knock out in 20 minutes! It's a total body blast that'll keep you tone on your trip!
TRX Sculpt
Yes, TRX bands may seem like yet another thing to lug around, but these straps are super light, easy to pack, and ready to be set up almost anywhere. All you need to make a 30-minute hotel workout with TRX is a sturdy door and a can-do attitude.
Airbnb look a lot smaller than what you saw in the pictures? Not a problem. Join this TRX class made especially for the fitness fanatic stuck in small spaces, and you'll have all the room you need to get fit.
Mind & Body
No mat? No problem. Grab a hotel bath towel, lay it out, then stretch and strengthen with an online yoga session, like this one, where Master Yogi, Jeanette, guides you through a 30 minute deep stretch. You might sleep better on those lumpy hotel mattresses after this one!
And, if you want a hotel workout to strengthen your core while you stretch your muscles, try this killer online Pilates class with Zac, one of the most popular Studio SWEAT onDemand trainers. He'll get you long and strong even while on the road!
---
If you're a seasoned SWEATer looking for tips before a big trip, here's hoping we've inspired you to create the perfect 30-minute hotel workout. But, if you're a frequent flyer looking for the best way to stay fit during a vacation, then check out our 7-Day Free Trial and our entire library of travel friendly workouts right here! Our trial is your ticket to over a hundred workout classes, including awesome hotel room workouts like Barre & TRX. Sign up now, and our world-class trainers will be wishing you bon voyage to your journey to fitness!
BODY-SCULPTING WORKOUTS. NON-STOP NEW RELEASES

|

Pick Your All Access Pass Now!