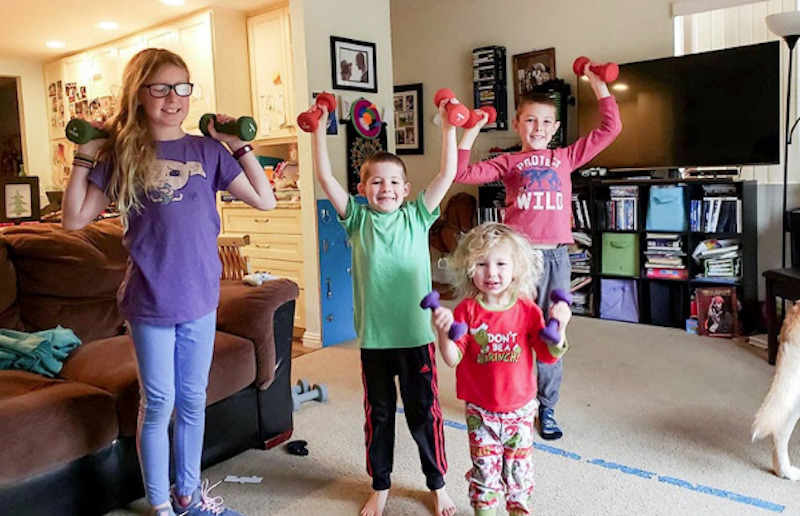 Hiding out. Hunkering down. Holding the fort. However you want to call it, many of us are stuck at home with our kids. And with schools temporarily closing (we hope) left and right, the truth is, we're probably not going anywhere for a while. And knowing our little bundles of rambunctious energy, if we don't find clever ways of entertaining them, they'll get bored, and fast. 
When looking for fun things to do with kids at home, sure, you could turn to video games, binging on Netflix, or raiding the pantry, but why not encourage them to do something that's actually healthy? That's where exercise comes in. Working out with your kiddos not only pushes them to try out more healthy activities, but it keeps them active while bringing your family together. So with that in mind, let's take a look at some of Studio SWEAT onDemand's best home workouts for kids.
Get Wild
For a wild and wooly workout you can do in your backyard, check out our Animal Inspired Exercises for Kids class. This is a 20-minute workout with fitness moves inspired by our kids' favorite critters. You'll be froggy-jumping, monkey-shuffling, and cheetah-running until you tucker your little ones out. And not to mention, give you a heck of a sweat too. 
Hip Hop Hooray!
All you need to do this booty-movin' Hip Hop Cardio Class for Kids is a little rhythm and a lot of energy. Youth Leader Denise takes some spritely youngins through an easy-to-follow routine that's guaranteed fun for all. 
HUNDREDS OF BODY-SCULPTING CLASSES | Sign up for your 7-day free trial now!
Move It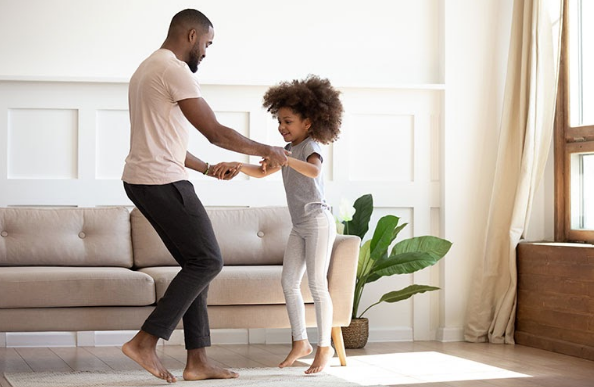 If you're looking for healthy activities for kids, look no further than the amazing cardio explosion that is Kids Move. This class is good for every fitness level and is sure to get you and your kids movin', crunchin', sweatin', and smilin'!
Get Ripped
As our kids grow, keeping their muscles strong is absolutely essential to their overall health. With that in mind, we bring you Kid Strong, a beginning weight-lifting class that's perfect for children as well as adults – all you need is a single set of dumbbells per person. And if you don't have them, don't worry! A set of water bottles will get the job done. 
Total Toddler
It might be easy to get your sweat on when you've got kids and tweens, but what about a bouncing little toddler? We've got you. This Daddy or Mommy Toddler Workout is filled with body-sculpting supersets, core work, and lower body exercises, which all involve your little toddler getting into the mix. 
At Studio SWEAT onDemand, we're all about giving you the best workouts you can do anytime, anywhere. And if you're stuck at your house, there's really never been a better time than now to start up with fun home workouts you can do with your kids, your partner, or just by yourself. If you'd like to experience our full library of classes, taught by our passionate team of trainers, check out a 7-Day Free Trial today. Trust us, the peace and quiet you get after a workout will be thanks enough!
BODY-SCULPTING WORKOUTS. NON-STOP NEW RELEASES

|

Pick Your All Access Pass Now!