For some of you, summer's all about taking it easy, kickin' back, sippin' a lil' sumpin' sumpin', and generally lazing the days away. And that's all well and good, but all y'all can stop reading from here on in because this blog may not be for you. 
This blog is dedicated to the high-energy, nonstop, go-get-em types — you know who you are. We're talking about those who'd rather kick butt than kick back, who are more Muay Thai and less Mai Tai, those who only know how to 'chill' when they're downhill skiing. (Be honest, you're probably doing butt clenches as you read this). 
You don't want to spend the sweaty summer months sleeping… you'd rather spend them, well, sweating! So we're here to help you do just that. Without further ado, here are our indoor and outdoor tips for your perfect summer exercise routine! 
Beat the Heat Outdoors
Summer's all about appreciating the gorgeous warm weather. But depending on where you live, when noon comes around, it might just be too hot to get a good workout in. So here are some tips to keep cool during your workouts as you turn up the heat.. 
Early Morning Run
Get up before the sun does and you'll have a nice long cool morning to get your run on. Even on sweltering days, when you can still see stars in the sky, you'll probably have perfect running temperature. Also, waking up and hitting the streets early means less crowds and traffic. 
Sunset Hike
The late afternoon is a wonderful time to hit the trails for a nice long hike. The weather will have cooled down, and you'll be able to breathe fresh air and commune with nature while you get your steps in. Plus, take your partner along with you for a romantic evening activity. 
HUNDREDS OF BODY-SCULPTING CLASSES

|

Sign up for your 7-day free trial now!
Lunchtime Swim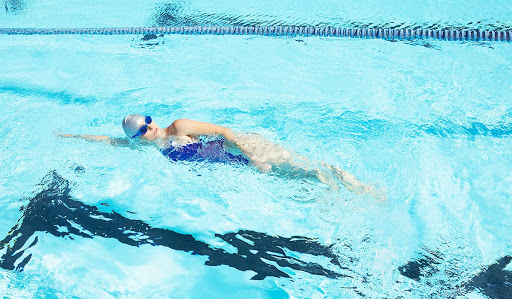 If you only have time to exercise in the middle of the day (busy morning, hectic evening, long lunch), a great way to soak up some sun, burn some calories, and stay cool is to simply hop in a pool! Swimming is one of the best total-body workouts there is and a sweet way to get out of the scorching temperatures. 
HIIT the Park
Ok what if you wanna exercise outside, but can only do it during the hottest hours of the day? No problemo, just work harder in less time with a powerhouse HIIT routine! High-Intensity Interval Training pushes your body to the max, so you can burn tons of calories in much less time than a traditional workout. Just be sure to have a bottle of water nearby and stay hydrated. 
Take It Inside 
Ok, had enough outdoors? Let's bring it in with some of Studio SWEAT onDemand's virtual workouts that are a sure-fire way to help you feel great in your sexy summer swag. 
Boxing
Wanna load those guns before throwing on that tank top? Carve it up with one of our onDemand boxing classes! We've got a whole collection of heavy bag, kickboxing, and combo fitness classes designed to get your shoulders, chest, and back as defined as you want them. 
Cycling 
Looking for toned thighs to show off in those board shorts and daisy dukes? Check out our huge assortment of virtual indoor cycling classes that'll have you sculpting your lower half like your name was Michelangelo! Plus, seeing as how Spinning is kinda our specialty, we also offer tons of Spin fusion classes to mix it up and keep it fresh. 
Core
Headed to the beach? You'll probably wanna pack some sculpted abs! We've got just the thing – a whole set of core-crushing workouts that'll help you scrub that washboard clean! 
Well, there you go! We're wishin' you a butt-kickin' beautiful summer, and we hope these workout tips will get you burning it up in all the right places. And if you wanna get serious with your indoor workout routine, sign up for a 7-Day Free Trial with Studio SWEAT onDemand. We offer a huge library of virtual workouts like Cycling, TRX, Bootcamp, HIIT, Tabata, Kickboxing, Yoga, Pilates, Barre, and more. Plus, we were named the 'Best Fitness App for Variety'. That means you'll never get tired of the enormous selection of workouts, and even for a mover, shaker, grinder, and go-getter like you, that's saying somethin'!