Does it ever feel like your favorite Spin classes have spun themselves out? What once was a cauldron of emotion, now feels like going through the motions? You used to burn up your saddle, now you're up the creek without a paddle? In short, you've lost that cyclin' feeling…
Don't worry, happens to the best of us. But at Studio SWEAT onDemand, we're here to help you find your spinspiration once again. After all, we've built our reputation on motivation (and our foundation on perspiration), so we're cracking open our endless library of online Spinning classes to give you some of our favorite unique, off-the-beaten-path and out-of-the-box cycling workouts, to get you back in the saddle once again!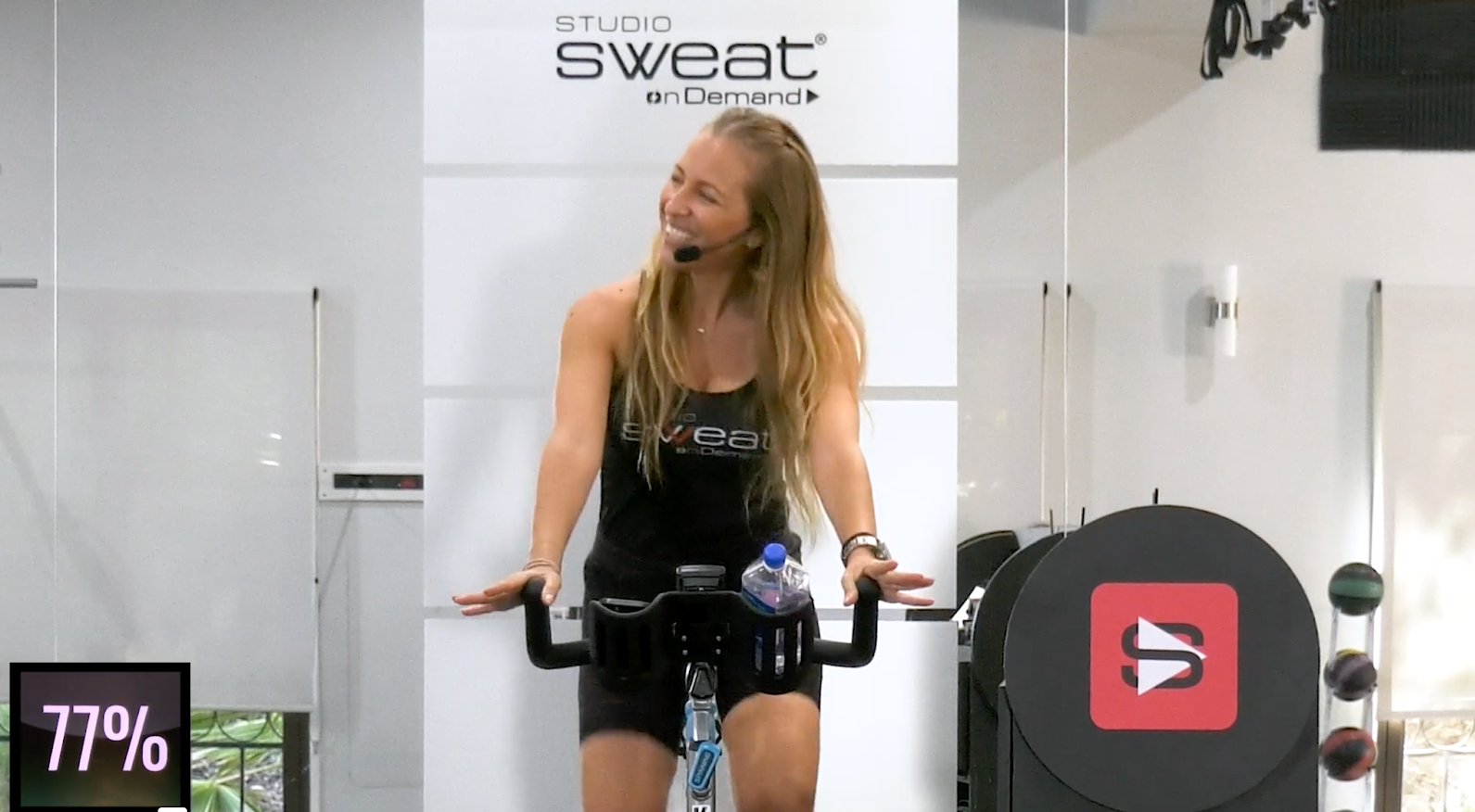 30 Min Latin Vibes Cycle
For this streaming Spin class, we're taking you south of the border! In just a half an hour, Studio SWEAT onDemand trainer Dalia spices things up with a challenging cycling class infused with Latin beats, Spanglish guidance, and all the actitud you can handle! Dalia sprinkles in some fun choreography to pump up the burn and keep you energized all the way through. Hop on your bike, throw this one on, and just say vamos!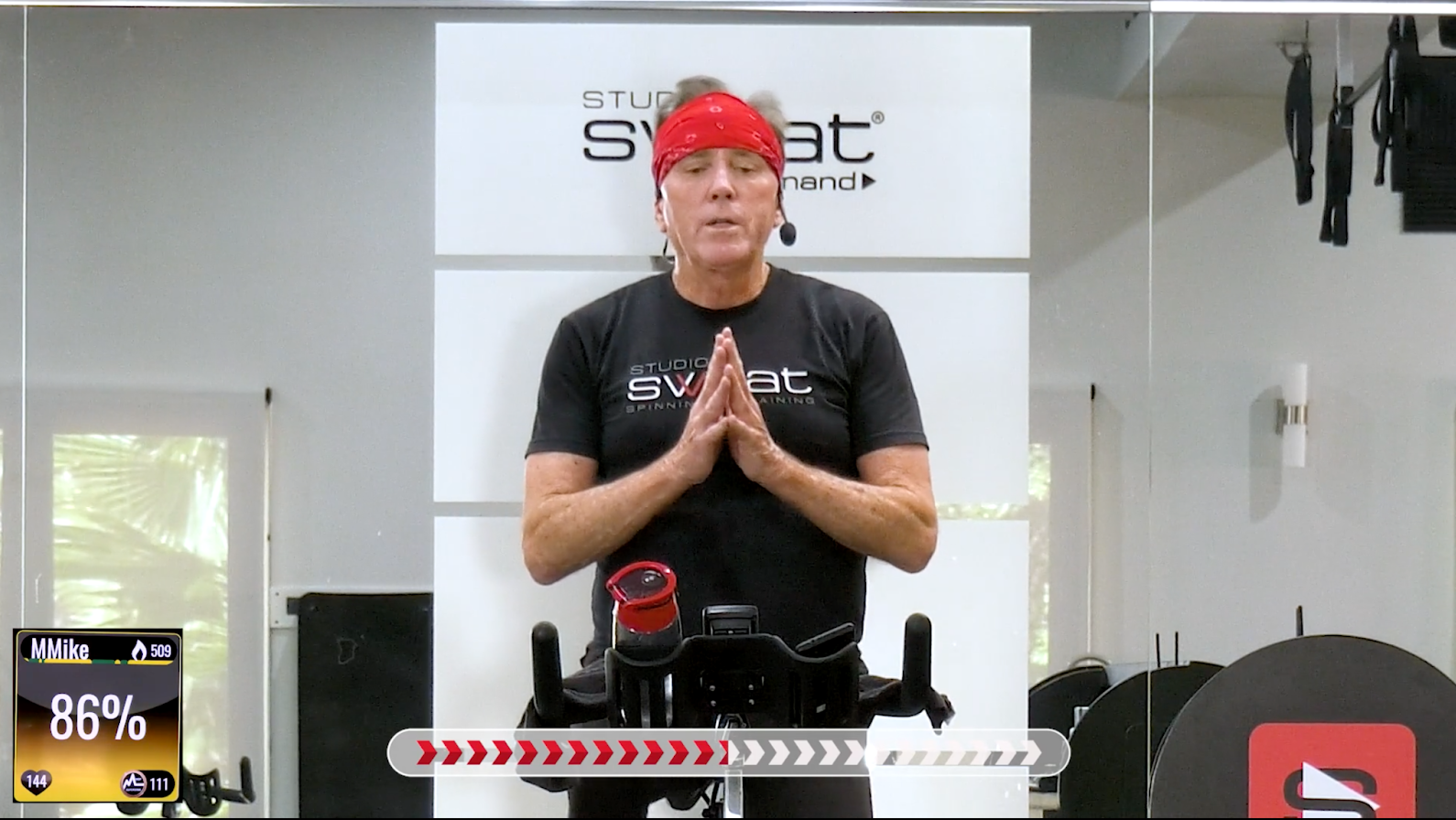 60 Min Positivity Pedal
Have you got a case of the haven't-cycled-in-awhile blues? Well we're about to turn your internal frown upside down with an online Spin class designed to boost your positivity. SSoD trainer Mike leads this challenging ride that focuses on building your awareness of the present moment, shutting out all those anxiety-inducing distractions, and flushing your mind from negative emotions. Put this one on, and let the sunshine in!  
45 Min Born in the USA Cycle
Feelin' patriotic? Well if not, we guarantee you will midway through this USA-inspired 45-minute online cycling class. This full-intensity Spin workout is an all-out assault on your lower body, featuring ever-so challenging drills set to infectious, America-themed music. So put on some red, white, and blue workout threads, and get ready for a salute to your sweat!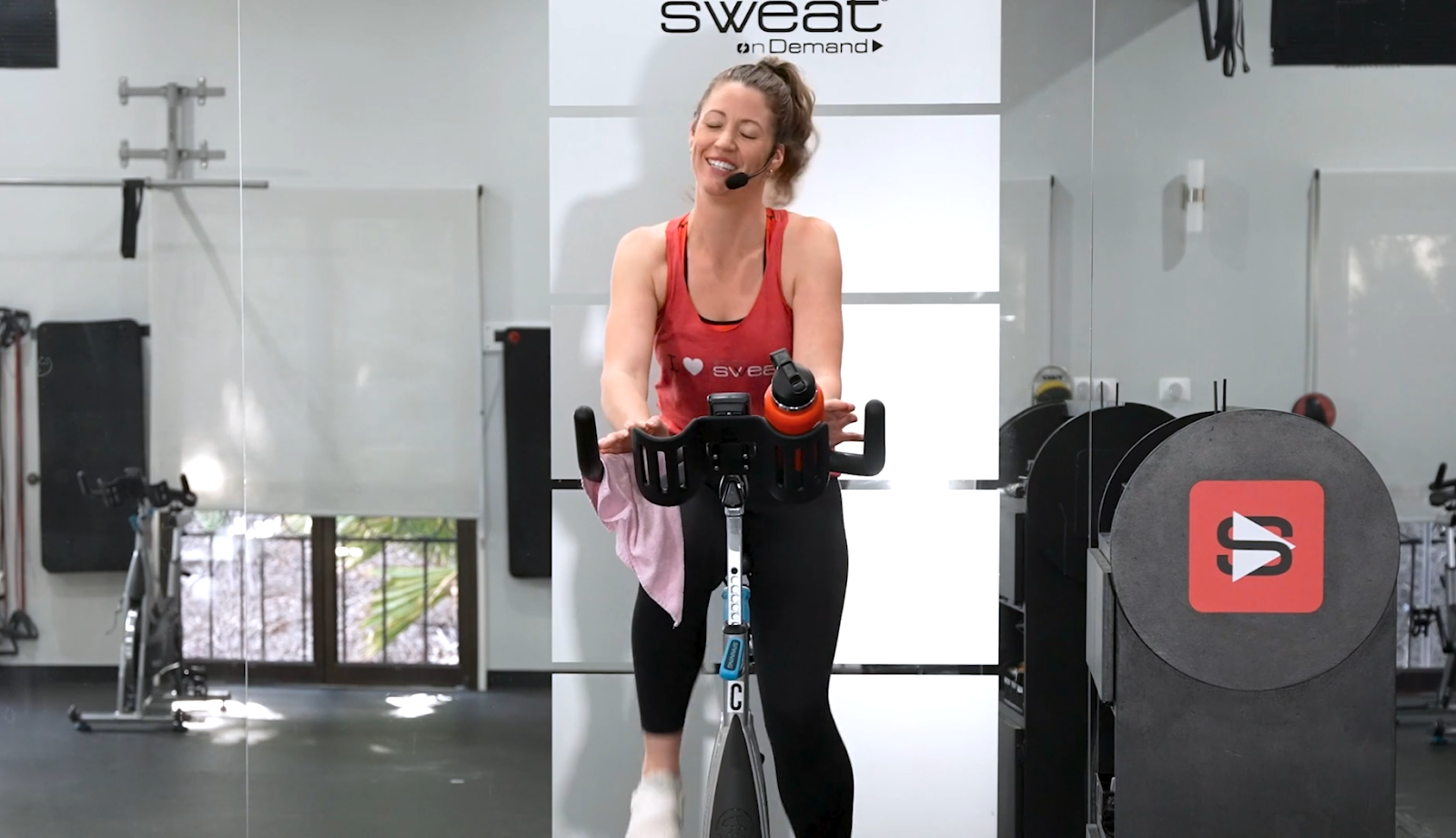 Sing-Along Spin
This next class warms up your vocal cords as well as your glutes, quads, and hamstrings! Spin along with SSoD trainer Elli as she dances, sings, raps, and grooves to catchy tunes during this 20-minute cycling class. If you've been down and out on your cycling workouts lately, a full-on Sing & Spin sesh might be just what you need to jumpstart your fitness routine. Check this class out and get ready for a little kick-butt karaoke!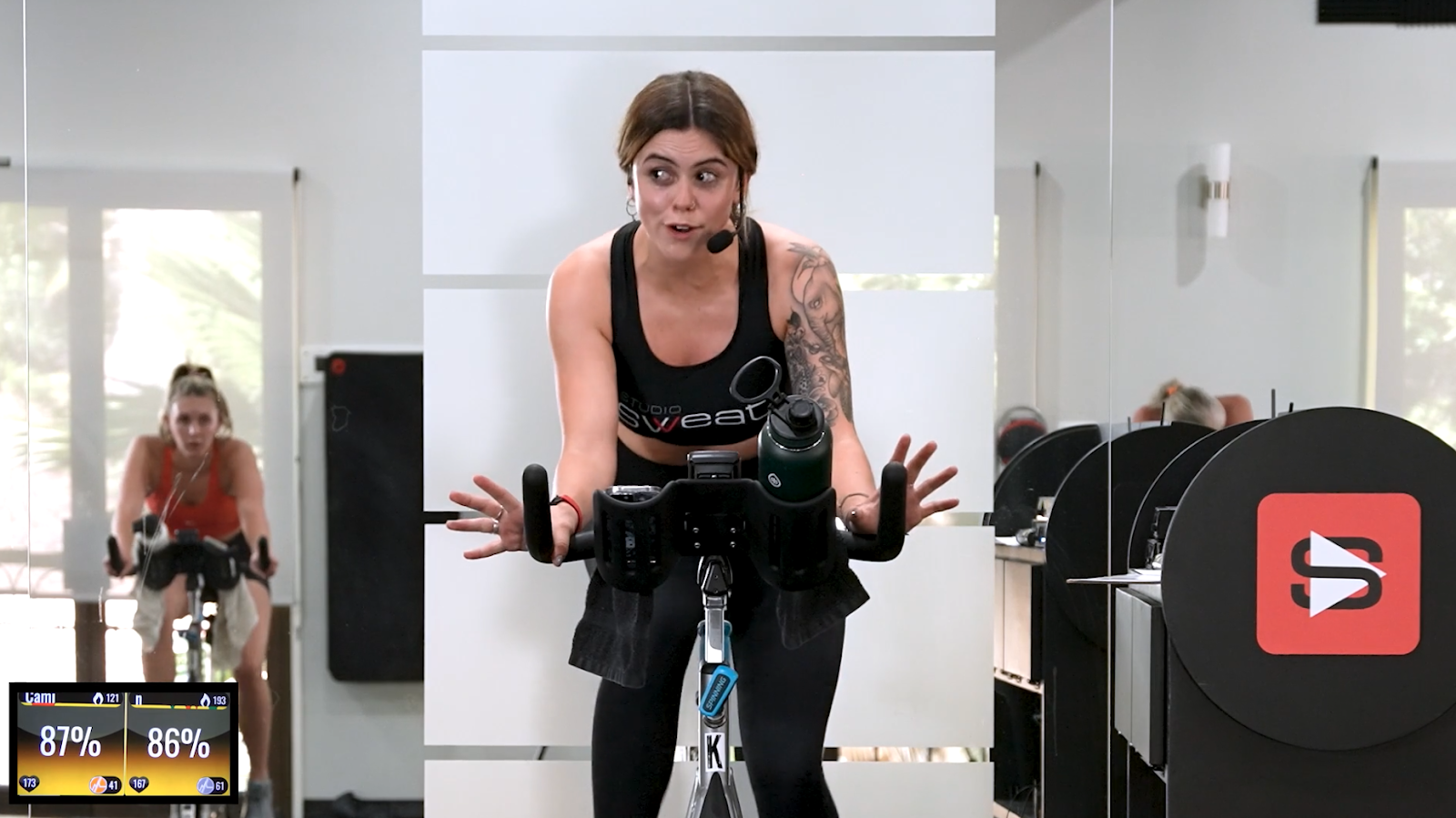 Punk Rock Ride
Ready to introduce a little anarchy into your life? Well, dig up your (metaphorical) leather jacket, comb your hair into a mohawk (again metaphorically), and pierce your ears with a paperclip (ok we mean that one literally), and let's dive into some hardcore punk-inspired cycling! This 30-minute high-velocity, higher-energy cycling class features SSoD trainer Cami in all her punked-out glory.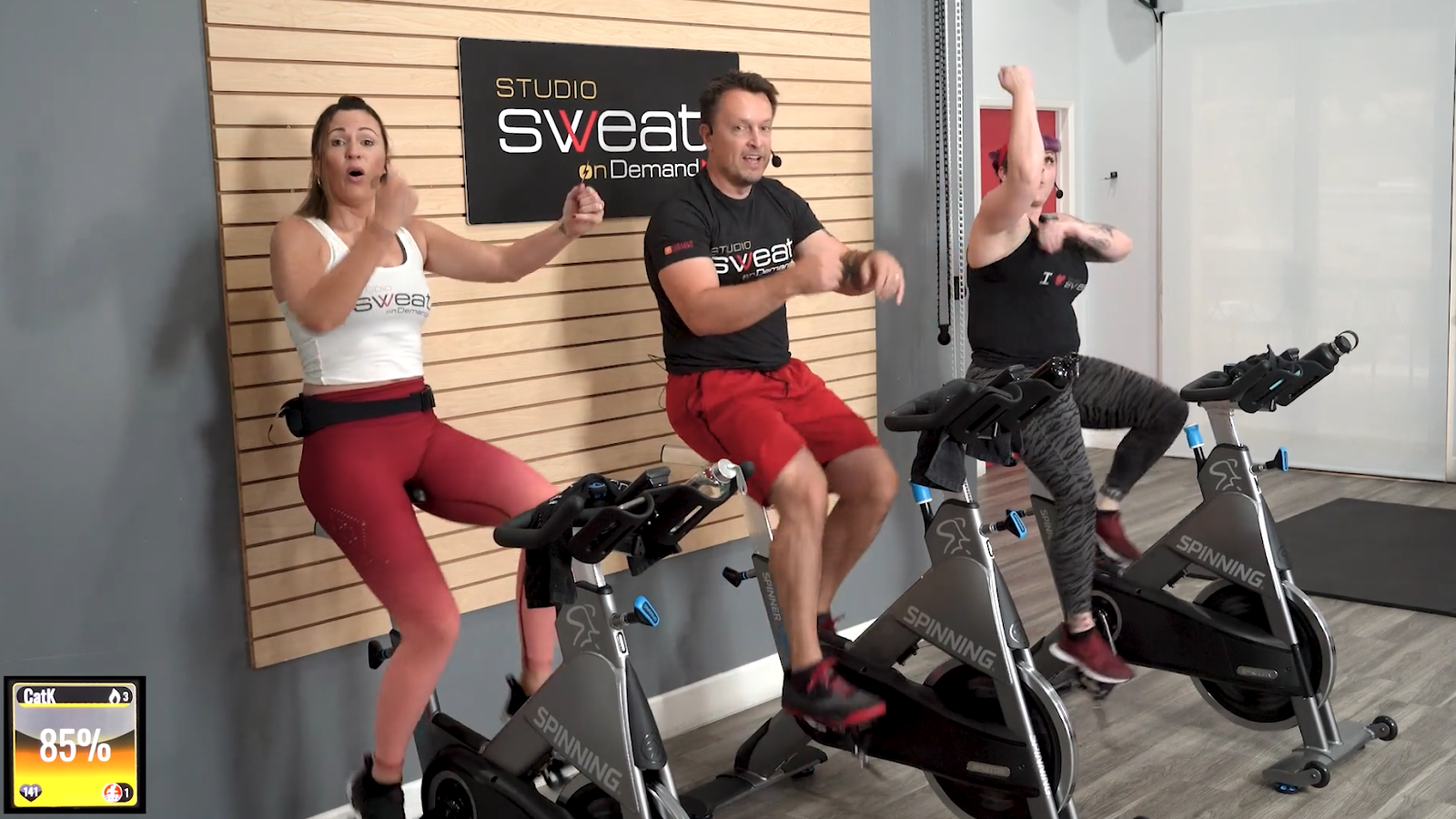 The Pain Train Ride
So maybe you're just not pushing yourself enough in your home spin classes? Fair enough. But that ends now. SSoD founder Cat Kom leads the charge in this hour-long high-intensity cycling class, alongside superstar trainers Brian and AJ. Although this one's designed to be tough, it's appropriate for all ages and skill levels. So no matter who you are, how long you've been riding, or what your goals look like, we guarantee you this one'll break you out of your comfort zone and over any workout plateau. All aboard the pain train!
Like what you see? Ready for a whole lot more? Sign up for our 7-Day Free Trial! We've got an extensive library of indoor cycling classes, along with tons of other full-body workouts, which is why we were named "Best Fitness App for Variety" by several of the most important fitness publications. Sign up, and let's get Spinning!