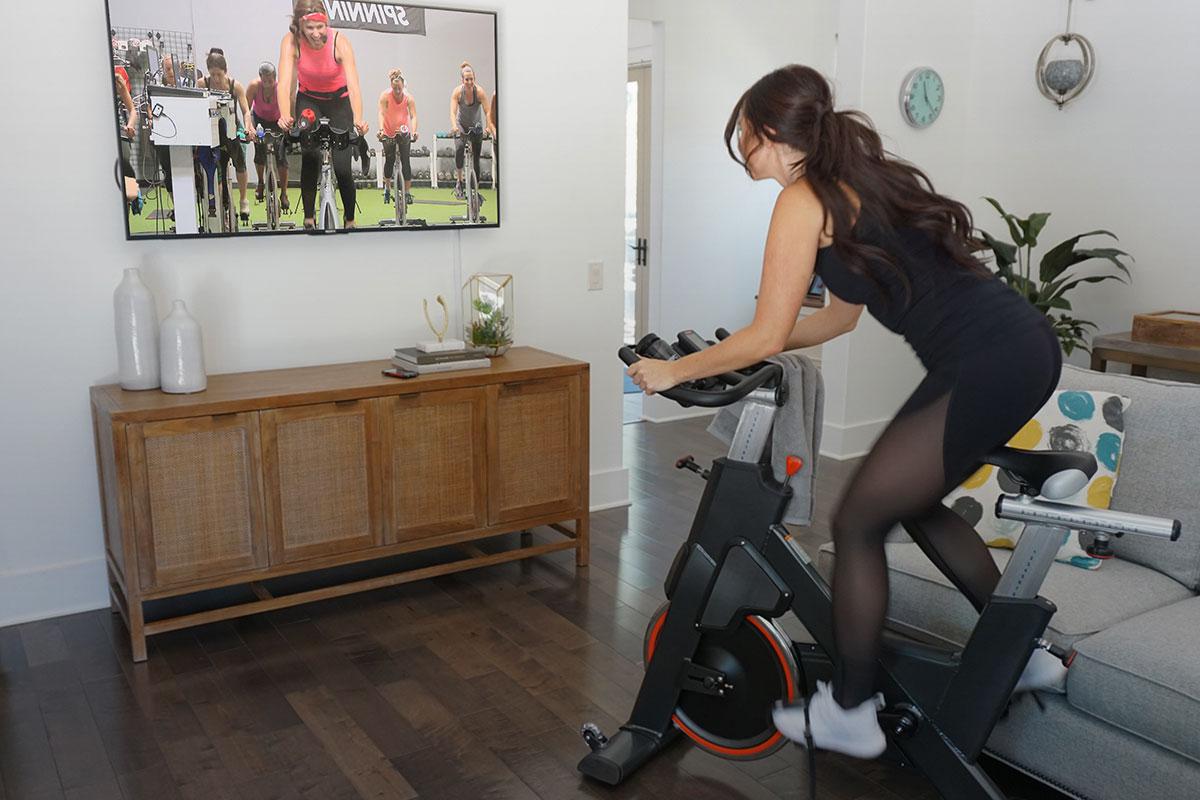 Running. You either love it or you hate it. But, we're going to let you in on a little secret: You can get an amazing cardio workout without running.
In fact, there are about a million ways to get fat-torching cardio without running. It's just a matter of finding the right one that works with your personality and lifestyle. Because we get it – hitting the pavement day after day can not only trash your joints, but it can also get a little boring. And if you're looking to strengthen your endurance and stamina, changing up your training activities is incredibly important.
So, with a little help from your friends at Studio SWEAT onDemand, we're going to help you discover some non-running cardio workouts that will finally have you looking forward to your cardio routine!
Target with TRX


One key to great cardio without running is the ability to hit a wide range of target zones, which is precisely why we love recommending TRX Training for cardio. TRX may not look like the most heart-pumping workout, but we promise you can hit almost every single part of the body in one go, and in a way that keeps your heart rate up in that cardio fat-burning zone. You can seriously get an amazing, full-body workout without ever needing to switch equipment. All you need is your bodyweight, gravity, a TRX strap (which you can use pretty much anywhere), and this 45-Minute TRX Cardio Class that'll teach you how to sculpt your body from head to toe.
HIIT it Hard
Fast-paced, metabolic weight training HIIT (high intensity interval training) is an amazing way to get fat-melting cardio without running. With super-fast drills and intense strength-training that'll get your heart rate up, you won't have to separate your training days to cardio and weights. Join this killer 22 Minute HIIT Class to see how you can combine the best of both worlds.


Back to Bootcamp
If you're someone that just loves ramping up their workouts to 11, then you may want to consider shipping off to a Bootcamp workout! Bootcamp workouts offer intense, drill-based exercises that really motivate you to give it your all, no matter what. They're fun, fiery, and they let you try a variety of exercises–everything a great cardio workout should be.
Want a taste of the Bootcamp experience? Put yourself through the wringer with a 30-Minute Bodyweight Bootcamp that'll get your heart pumping with interval training, strength training, and so much more.
(Skip) Leg Day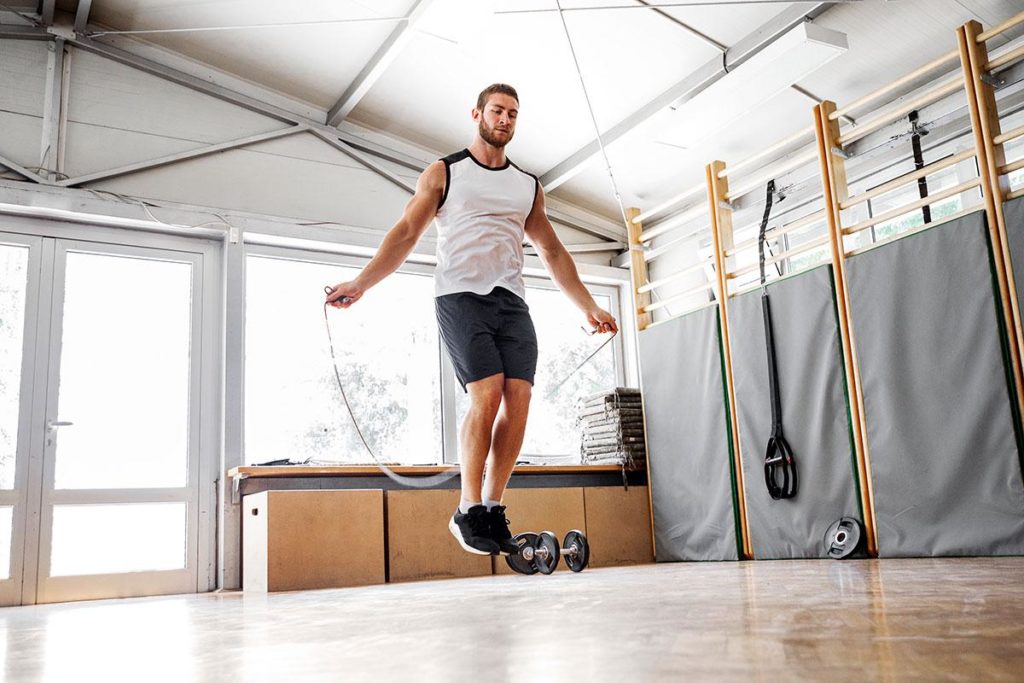 No joke, your favorite non-running cardio is just a hop, skip, and sweat away with a jump rope workout. Jumping rope is actually a favorite cardio exercise for boxers because it's a surefire way to strengthen your agility, reflexes, and endurance all at once.
But we also think it's an awesome way to add some fun to your fitness, especially when you incorporate moves like double-unders and crossovers! So if you want some out-of-the-box (or ring) exercises, jump into this Hop, Skip & Sweat Class.
Spin Is Always In
Spin isn't just the ultimate non-running cardio workout — it's the ultimate cardio workout, period. Without adding an incredible impact to your joints, Spin will boost your stamina, get your blood flowin', and get you into those fat-burning heart rate zones. It's also intuitive and unbelievably customizable, so you can make it your own by adding intervals, weight training, and ab workouts.
And don't worry about having to join an intimidating gym. With a class like StraightUp Spin, you can jump into the perfect Spin class at home, using any bike you like. Ah Spin, is there anything you can't do?
Love the idea of non-running cardio, but feel like you're missing out on these incredible classes? We got you – sign up for our 7-Day Free Trial to experience hundreds of online workouts such as Spin, TRX, HIIT, and Bootcamp, for free. Try a variety of different classes, figure out how to do cardio without running, and start your journey to a happier, healthier you.