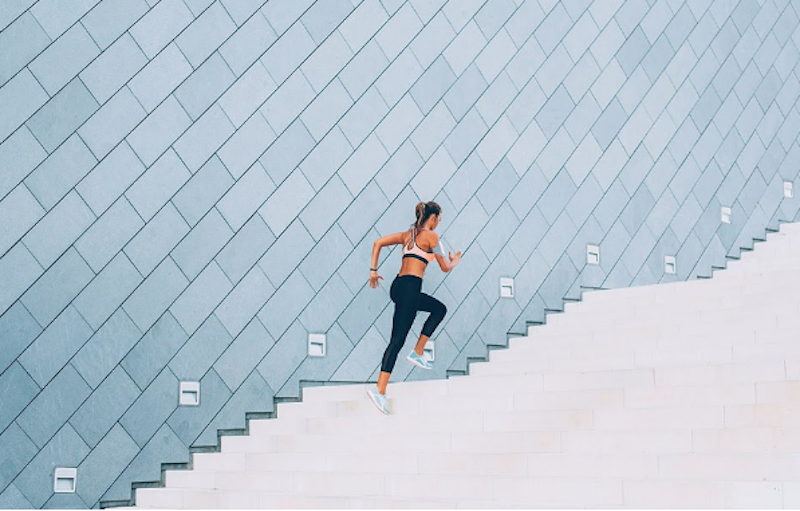 With the temperatures rising, the days getting longer, (and let's face it, most of us going absolutely bonkers having been inside for too long), now's the time to get out there and enjoy the sunshine! And a hike is one of the best ways to do that – the beauty of nature around you, peace and quiet you can't find anywhere else, and time to reconnect with yourself or loved ones. 
But not so fast. Before you throw on those boots and set off, you've gotta prepare yourself for the healthy, yet challenging exertion you'll experience on the trail, and that means doing some targeting training for long hikes, because we honestly can't think of anything worse than a pulled calf muscle, severe dehydration, or a sore back right when you reach a summit. So with that said, let's take a look at some absolutely essential hiking training tips for beginners, mountaineers, and everyone in between. 
Tread those Hills
If you've got access to a treadmill, doing some hill climbing is another great way of training. For long hikes, you'll want to replicate the motions you'll be experiencing out on the trail, which is why hill climbing is so amazing. Basically, you want to get your body used to hiking so that you don't get any unfortunate surprises while you're actually out in the wilderness. For a low-impact, booty-blastin' burn, try our 30-Minute Treadmill Power Walk – it's a half hour of inclined incineration, just don't forget to stretch! 
HUNDREDS OF BODY-SCULPTING CLASSES

|

Sign up for your 7-day free trial now!
Stair Climbing
The great, almighty stair-climb is one of the best all-around cardio exercises you can do. It burns more calories than jogging, improves cardiovascular fitness, and strengthens those glutes and thighs. And did we mention, it's a perfect prep for climbing up steep trails? Another great aspect of stair climbing is the simple fact that you can do it anywhere! You don't need to hit the gym – you can just find a flight of indoor or outdoor stairs, throw on some headphones, and get climbing!
Complete Core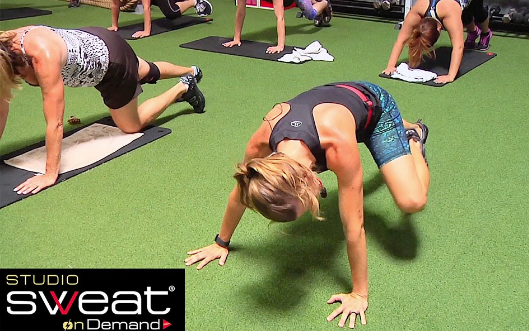 We've said it a million times, and we'll say it again… WORK YOUR CORE! A good strong midsection is the key to maintaining posture, building functional strength, and keeping nasty injuries at bay. Make compound exercises your friends – things like squats, deadlifts, and planks – and you'll be surprised how effective and beneficial they'll be to your body, especially while hiking. Wanna crunch that core but don't have time to spare? Check out this 9-Minute Ab Workout, for a mighty midsection that'll keep you on that hike, no matter how tough. 
Pack the Essentials
Our next hiking tip is specifically for beginners, and though it doesn't actually involve training, it will still be instrumental in preparing you for a good hike. Packing is actually really important for a successful trip on the trail. Make sure to bring plenty of water, light yet calorie-dense food like trail mix, a small first aid kit, and really comfortable hiking shoes with ample support. If you're hiking on a hot day, make sure you bring a large hat to give you shade and cool you off – the last thing you want to do is overheat. 
Hop on a Bike!
Last but definitely not least on our list of hiking training tips is to take a heart-pounding, cardio-crushing Spinning class. A good cycling class pushes you to your limit, preparing your heart, lungs, and muscles for a high intensity workout, all of which will absolutely get you ready for your next big hike. And with Studio SWEAT onDemand's huge library of streaming cycling classes, you can ride from the comfort of absolutely anywhere. Sign up for a 7-Day Free Trial today, and get ready to hit those trails!
BODY-SCULPTING WORKOUTS. NON-STOP NEW RELEASES

|

Pick Your All Access Pass Now!