Love is in the air… the birds are chirping, the sun's shining, and mini-violins are playing all around us — ok not really, but Valentine's Day is just around the corner! And with it comes those lavish dinners, bubbly drinks, and scrumptious sweets. But if your special someone is a fit-fanatic, or even trying to get on the path to health, they might be dreading all the calories in those dinners, drinks, and sweets. Now, for many of us, we can occasionally indulge for an evening without it messing with our healthy lifestyle choices. And to those we say: enjoy!
But if someone's been struggling to break bad habits, it seems like every birthday, anniversary, holiday, wedding, office conga party, quinceañera, or bar mitzvah is just another unavoidable habit-wrecker — knocking them off of the path when it took so much work just to get on it. Now, these occasions should all be cause for celebration, but if your loved one's aiming to build healthier habits, these events may turn into a tsunami of shame (great band name!) and that's not good for anybody.
So what do you do then, when you want to celebrate your love while supporting them in their journey of health and fitness? You sit back and relax, that's what! Because we at Studio SWEAT onDemand have come up with our list of healthy gifts for your fit Valentine!
Virtual Fitness Coaching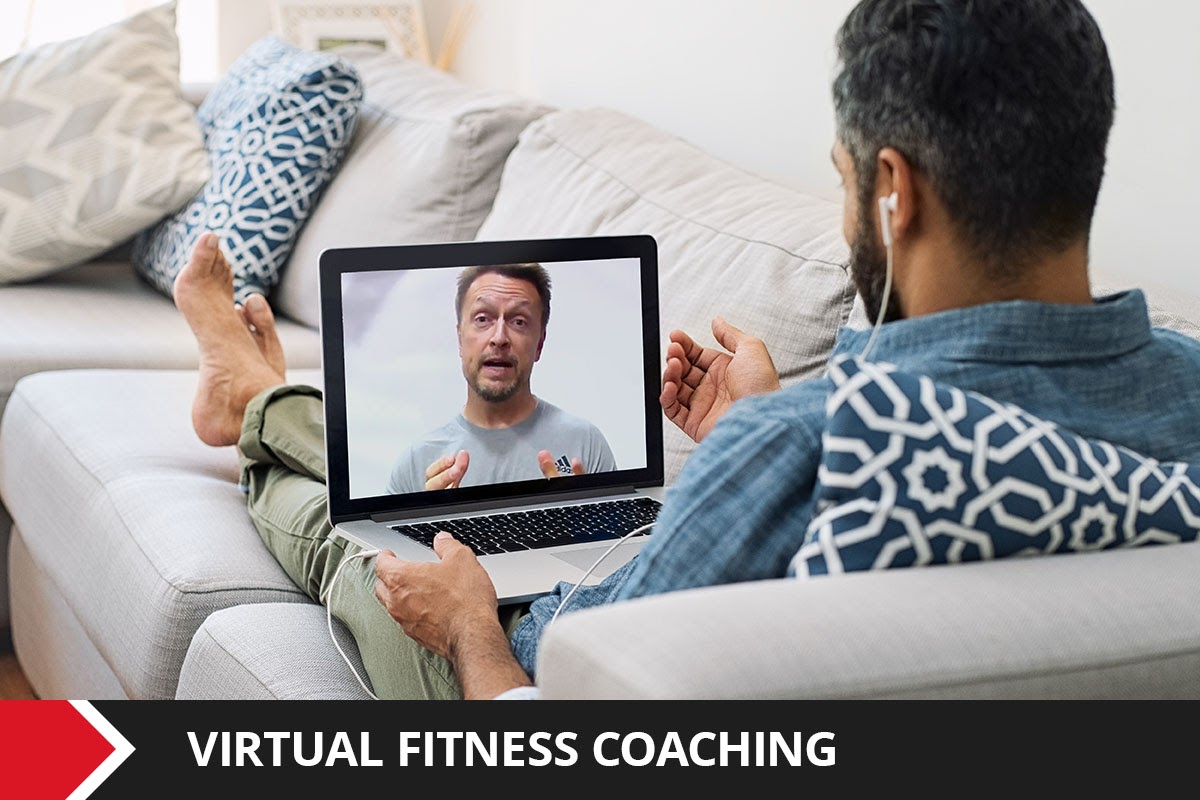 If your bae has been kickin' butt in the gym, but gettin' their butt kicked when it comes to actual results, we've got just the thing! Our 60-minute virtual fitness coaching sessions will help your partner pull themselves out of their plateau in no time! Each session involves a one-on-one consultation with one of our top-notch fitness coaches, where they'll go through their goals, routines, and pain points, to find out where they can elevate their game to really shed those calories. 
Resistance Bands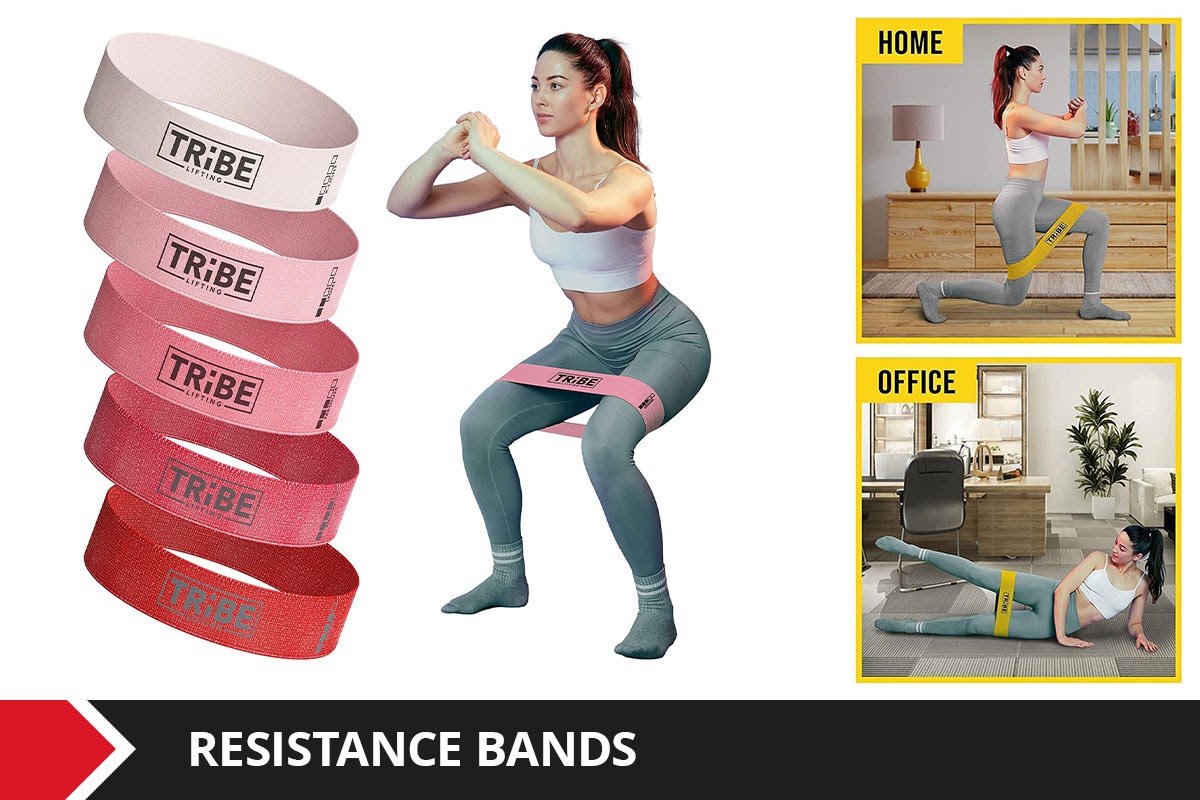 Next up, we've got one of the most versatile and cost-effective fitness gifts around: fabric resistance bands! These little elastic rings pack a big punch (err, kick we should say) giving your bae a lower-body workout that'll leave them feeling it in the morning. Resistance bands don't take up any room in your house, can be taken anywhere, and deliver a wide array of excellent toning exercises. These bands are available in five levels of resistance, from extra light (10 lbs) to extra heavy (a whopping 75 lbs!). There are tons of brands out there, but we prefer the ones made from Tribe Lifting. 
Virtual Nutrition Coaching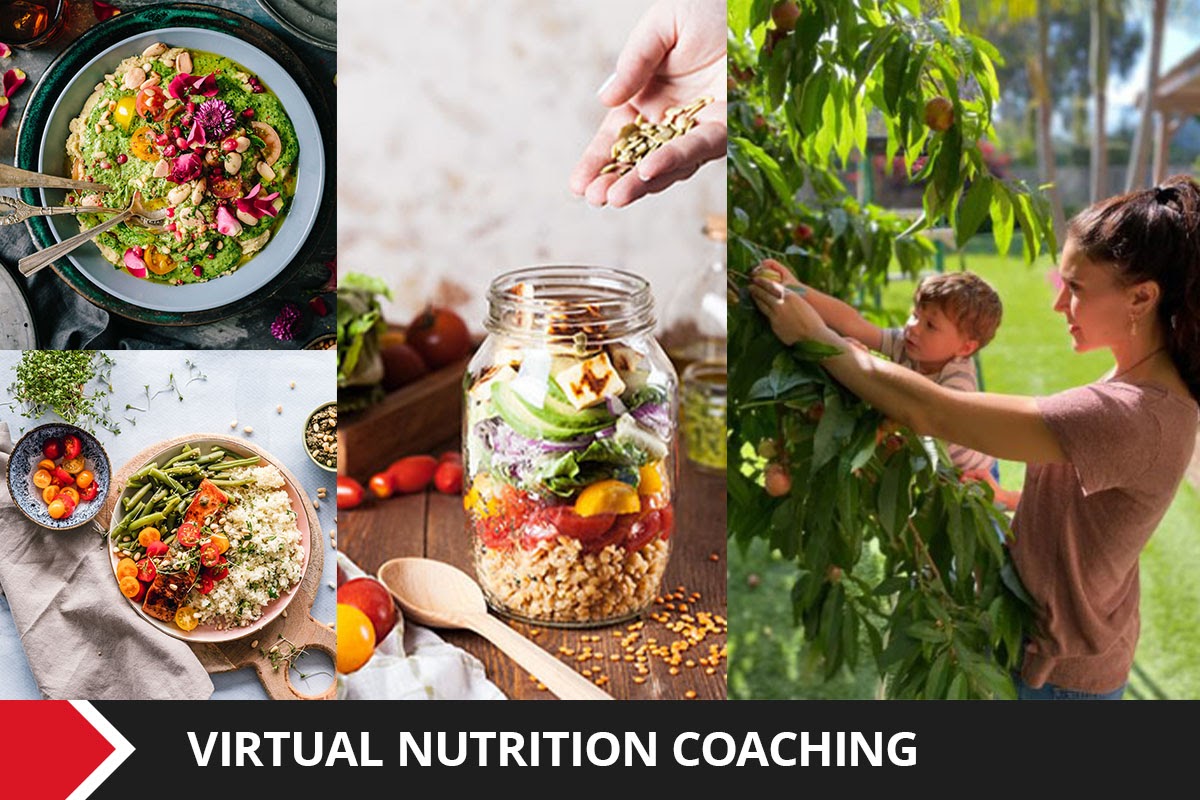 If your boo-boo's got more of an input rather than an output issue, our nutritional coaching sessions are just what they need! SSoD superstar Miriam is a qualified dietician who will sit down with them over an hour-long video chat, to help build healthy habits based on long-term, intuitive eating principles. Miriam has trained tons of people to foster a better relationship with food, so your loved one can say goodbye to those yo-yo fluctuations on the scale, extreme fad diet nonsense, or shame of any kind! 
Shred-Worthy Threads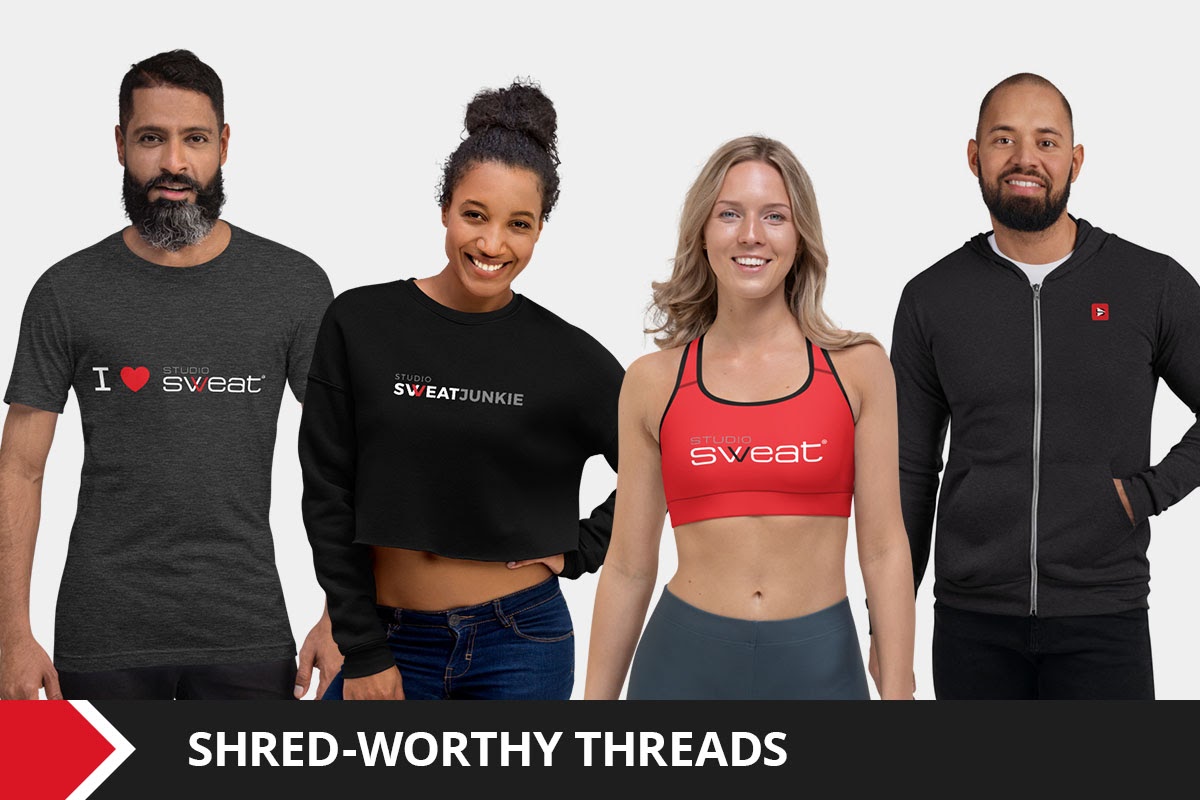 Is your sweet thang still working out in their tattered high school gym shorts? If so, it's basically your responsibility to bring them into the modern era, with some SWEAT gear. We've got a huge collection of workout clothes that are not only stylish, but designed for some serious sweating. We're talking high-quality materials, breathable fabrics, and chic designs that anybody would be proud of. Take a look at some of our tanks, tees, shorts, yoga pants, jackets, hats, and oh so much more!
Fitness Gear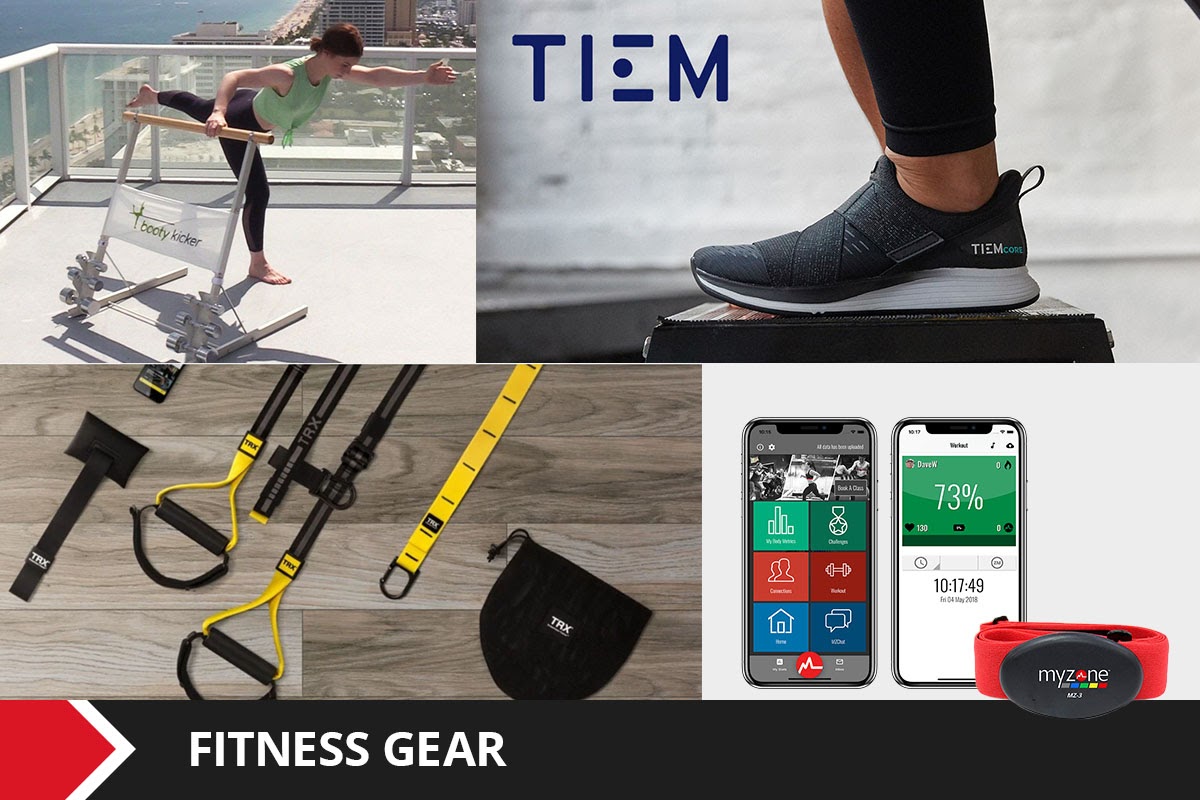 When it comes to working out hard, digging in, and pushing ourselves to the next level, sometimes we all need a little boost. And that's exactly what our fitness gear is here for! We've got heart rate monitors to track and assess fitness progress, portable TRX straps, indoor cycling shoes, and more — and we even have special pricing available for some great fitness gear on our Member Deals site.
Shop Member Deal Fitness Gear>>
SSoD All Access Pass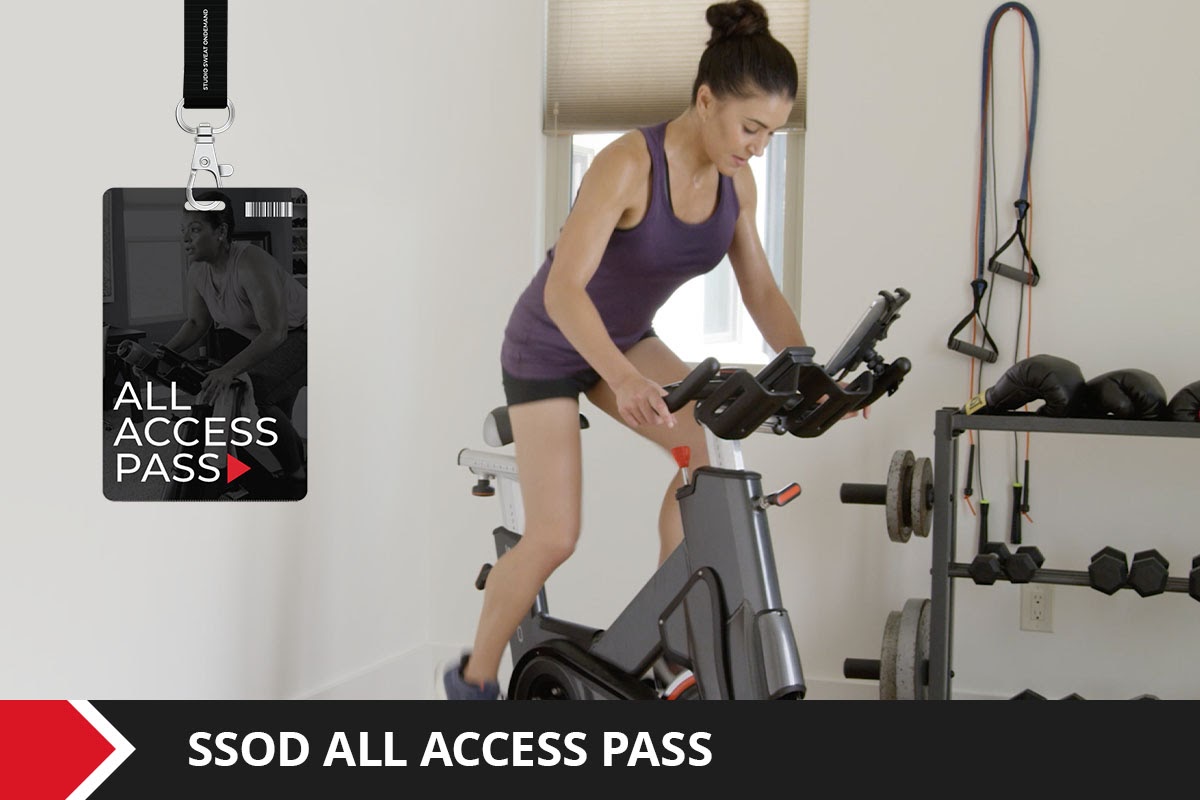 And now for the mother of all Valentine's fitness gifts… if you haven't already, this gift will pretty much seal the deal with your fab, fit, more-than-friend. We're talking of course about the All Access Pass from Studio SWEAT onDemand! This pass grants unlimited access to SSoD's huge library of onDemand fitness classes, available on any device or smart TV, anytime. Every class is taught by one of our world-class trainers, and all feature real people, getting real results. The best part? We've got a worldwide community of members, who are basically the sweetest and most passionate group of fit fanatics you'll care to meet. They're always pushing each other to stay on the path, kick-butt, and smash goals. 
SSoD Gift Certificates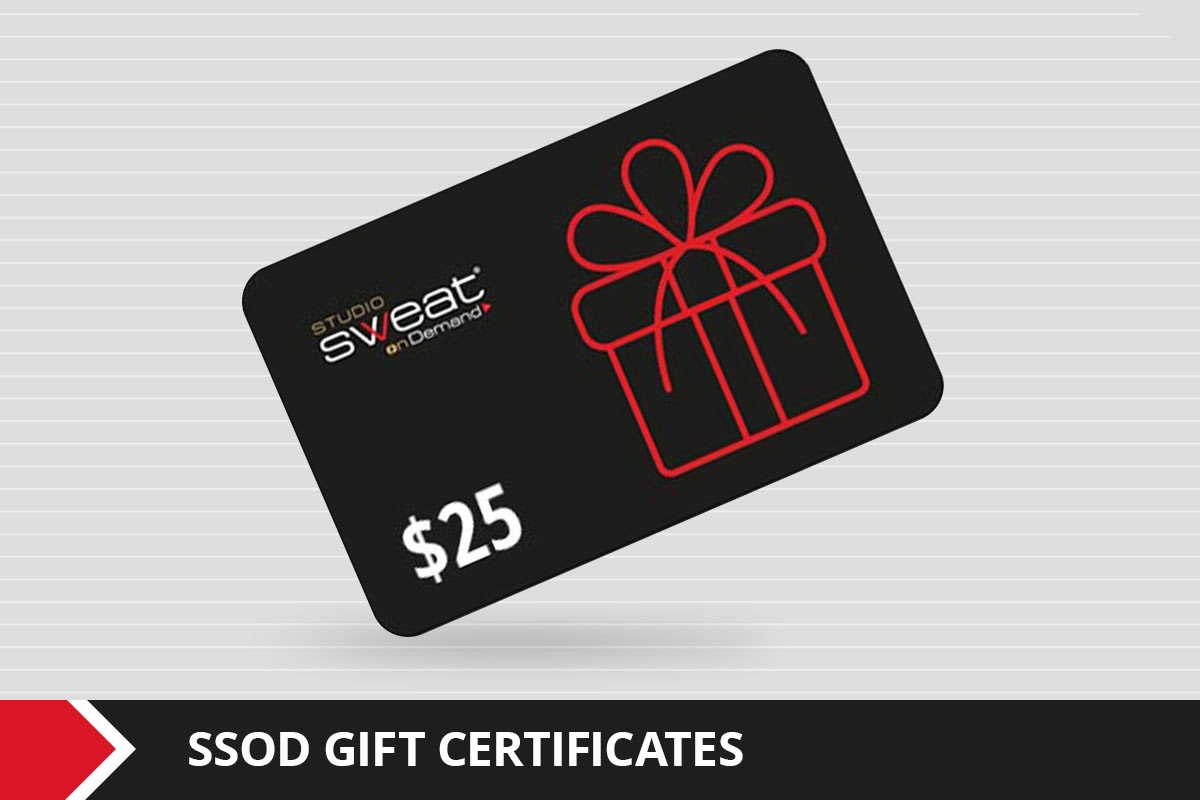 But what if your special someone is of the indecisive variety? Don't worry, we got just the thing: Studio SWEAT onDemand Gift Certificates! These little numbers can be used to purchase anything on our website, including fitness equipment, single class downloads, workout threads, heart rate monitors, coaching – you name it! Present your loved one with these bad boys, and they'll be able to choose whatever they like, whenever they like. After all, what's a better gift than the gift of choice?
Well that's it, we hope you and yours have a happy (and healthy) Valentine's Day!