Virtual Nutrition Coaching 

Listen, you work hard  with Studio SWEAT onDemand. You push. You move. You SWEAT! That's half the battle, and you've got it nailed. Now let's talk about the other half of the battle, your relationship with food.
I hear all the time, "I eat pretty well Cat."  Oh yeah… How do you know?  I know I didn't before I was a trainer and had a lot of years under my belt.  I thought I ate well, but ya know what, I didn't.  And now I know.  And I learn more and more every day. One great resource I'm now fortunate to have now is Miriam Jirari, our on Staff Registered Dietitian.
Miriam isn't about fad dieting. She's about lifestyle. She's about learning.  She's about reality!  What works for Paul does NOT necessarily work for Peter, ya know?  We use the term Personal Nutrition Coaching because it's not a one size fits all folks.  So, get some help.  Don't try to do this on your own.  I don't try to fix my own car, because I don't know how!  Does that make sense?  Let someone who knows nutrition help you figure out this important part of your life.  You've got one body y'all…take care of it!
~ Cat
A word from Miriam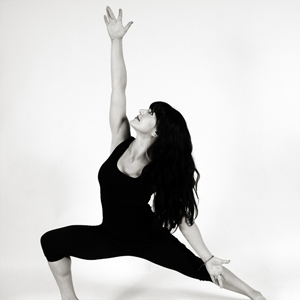 "I'm a qualified dietitian committed to guiding people into making life decisions that puts health as a priority. I have a Masters in Public Health/Nutrition from Loma Linda University, and have a Registered Dietitian license.
I have a unique but effective approach and philosophy when guiding someone's behavior regarding food. I am a strong believer in Intuitive and Mindful eating. I believe our body has all the wisdom it needs to make the most self-honoring decisions. I am passionate about guiding you towards a life free from food preoccupation so your life can instead be filled with much more enriching moments."
How do I set up my Virtual Nutrition Coaching?
It's simple! Buy your nutritional session using the button below. Then, Miriam will contact you directly to get you started!
Click Here to Buy Your Initial Virtual Nutrition Coaching Session
Virtual Nutrition Coaching Rates
Initial Training – $125
Includes a 60 minute one on one session where Miriam will work with you to understand your needs and goals in an effort to come up with a solid plan of attack.
Follow Up Trainings – $80/session
Approximately 45 minute sessions as needed to recap, regroup and dig deeper into your nutrition needs.  When you invest in these follow up sessions it's extra helpful because they also include access to Miriam between sessions for any pertinent questions.
Click Here to Buy Your Follow Up Virtual Nutrition Coaching Session