First off, we have to get some MAJOR bragging outta the way — we were recently named the Best Home Fitness App for Variety in a ton of major publications (we'll get into those later on in this blog). But while we're polishing off our trophies, patting ourselves on the back, and ordering some glamour shots (kidding… for now), we're gonna take a moment to talk about fitness variety. Turns out, it's not just the spice of life, it's also the key ingredient in the recipe for real results! 
Let's check out some of the reasons why you need some variety in your workout routine. 
Overcoming Plateaus
Any gym-goer's worst nightmare: the dreaded plateau! You work, sweat, work some more, sweat some more, and still… nothing. No change, no weight loss, no muscle growth. Blech! It's important to know that there's a very specific reason we plateau. Our bodies are like lazy geniuses – they love maintaining the status quo and won't change without a fight. So that's why if you're looking for some real bodily change, you have to deliver a shock to your system by throwing in a new workout (or ten) regularly. 
Staving Off Overuse Injuries
Sometimes, when we find a workout groove that works for us, we'll tend to keep doing it. Problem is, you might be putting increasing strain on one part of your body, leading to an eventual overuse injury. When you introduce brand new exercises into your routine, you're usually going to be working out often-overlooked muscles, while taking the focus off of your usual go-to's. 
HUNDREDS OF BODY-SCULPTING CLASSES

|

Sign up for your 7-day free trial now!
Blocking Boredom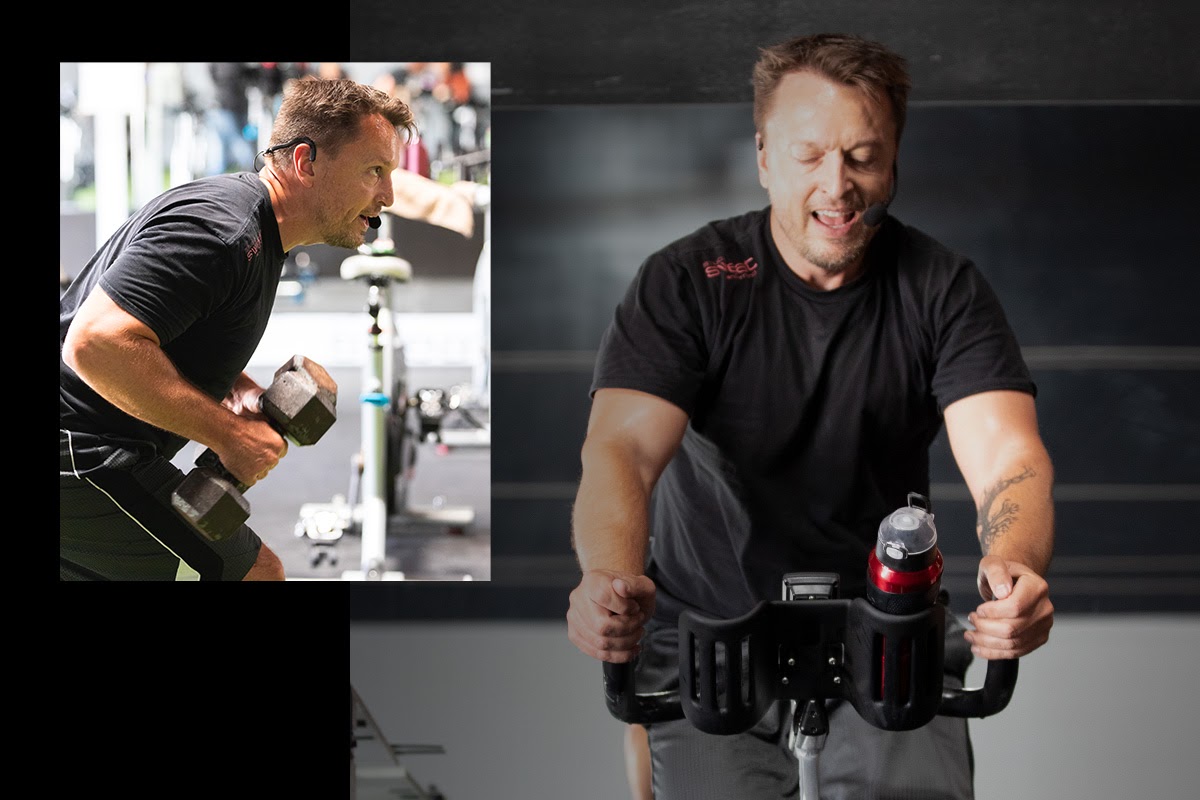 Have you ever found yourself yawning in the middle of a fitness class? Don't answer that. But the truth is that exercise boredom is something that can affect all of us, if we let it. Going day to day, doing the same-ole-same-ole can lead directly to losing your motivation, and it can be tough to get it back. By challenging yourself to constantly try new routines, workout types, stretches, warm-ups, and cool-downs, you'll be ensuring your body and mind are in the zone. 
Getting Full-Body Fit
When it comes to fitness (and everything else for that matter), it's all about balance. That means that although it might be easier to work out one part of our body, it can lead to some ridiculous results. After all, what's the point of having washboard abs if you can't run ten feet? Or huge guns, and you're barely able to bend over to tie your shoelaces? Ridic, right? When you change up your routine continuously, you'll run through a plethora of different workouts, which will eventually lead to amazing results, head to toe. 
Ok, Ok… Now Back to the Bragging!
When it comes to fitness variety, we might talk a big game, but we've also got the goods to back it up! Which is why we're oh-so-proud to be named the Best Fitness App for Variety in these awesome publications: 
Byrdie: "With plenty of classes to choose from, there's no risk of workouts becoming repetitive"
TrendHunter: "What really sets Studio SWEAT onDemand apart…is its versatility, with an endless selection of classes enabling users to take advantage of the space and equipment they have at their disposal."
My Imperfect Life: "Studio Sweat has an extensive online library that includes TRX, kettlebell, spinning, sculpt, boot camp, HIIT/Tabata, abs, barre, yoga, stretching, and dance exercises."
CNET: "SSoD offers seven different types of Spin classes — from beginner to a TRX-and-Spin combo class — so you'll never get bored with doing the same class over and over."
Ok, are you ready to spice up your fitness routine? Start your 7-Day Free Trial with Studio SWEAT onDemand, and get sweating with our endless library of onDemand fitness classes, all taught by the best in the biz and available on any device, any time, anywhere. Sign up now!