Planning on traveling this summer? We sure hope you are. Whether you're more of a big-city type, a mai-tai-on-the-beach type, or a rugged explorer type, adventure awaits all of us. But if you don't plan on eating (at least somewhat) healthy on your trip, overeating and excessive weight gain might also be waiting for you along your journey. 
That's why we've created the ultimate list of wholesome travel foods, to help you pack and snack healthy on your trip.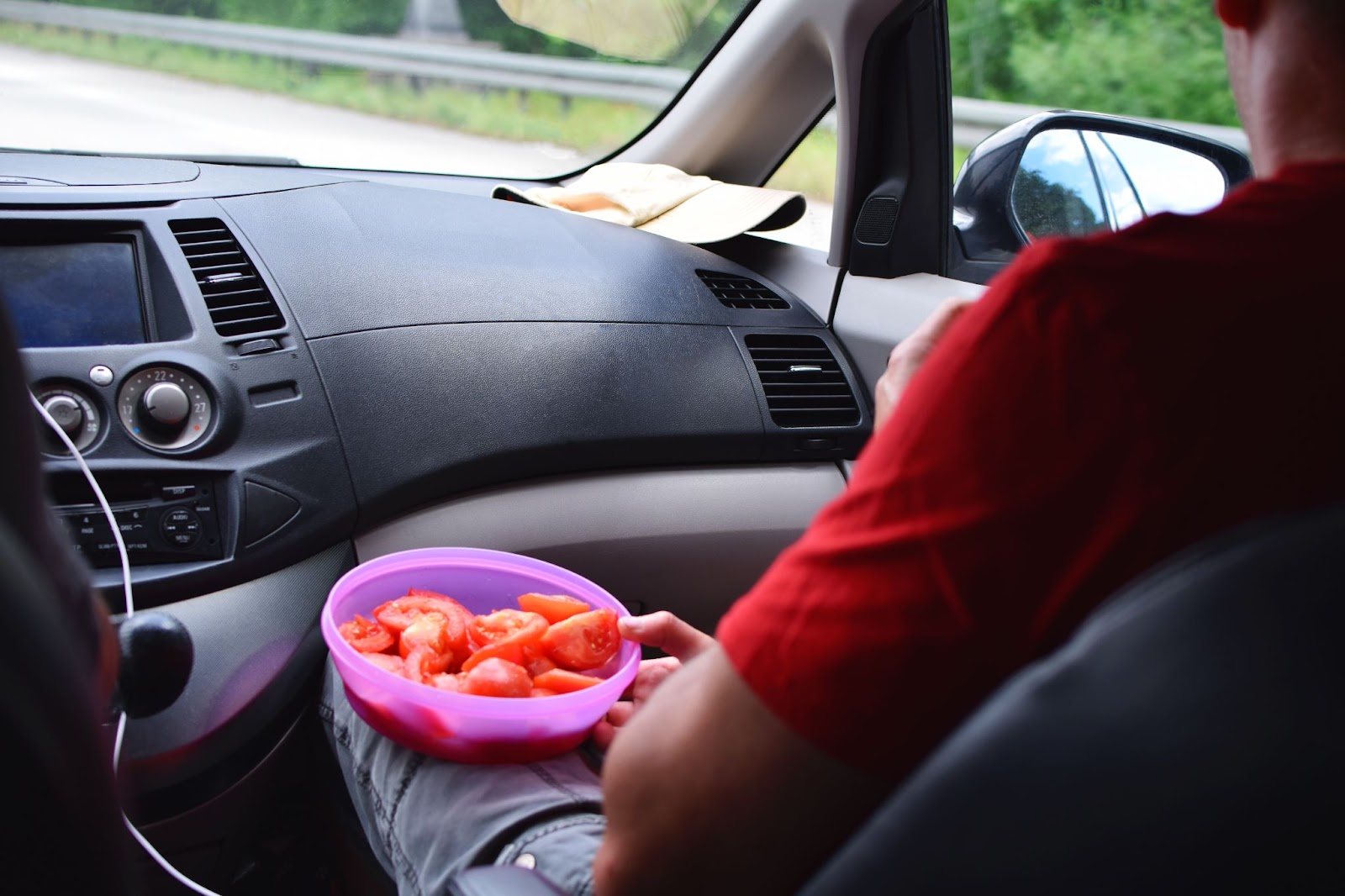 Road Trips
Ok, so you're planning on hitting the open road and seeing this great country of ours. Road trips are an amazing way to travel, but if you bore easily, and happen to pass an 8-hour stretch of cornfields (looking at you, Indiana), you might feel the need to reach down and snack, snack, snack away! And that can lead up to plenty of calories you really don't need. So to set you off right, make sure you pack a large cooler for fresher, healthier food; fill it with ice and store it somewhere accessible (just in case you get a bout of the munchies while driving). And then fill it with these healthy meals and snacks: 
Snacks:  
• Fresh berries or sliced watermelon
• Protein bars
• Cheese sticks and whole grain crackers
• Natural jerky
• Cottage cheese and rice cakes
• Hummus and carrot sticks
Meals: 
• Pasta salad, tabouli or quinoa salad
• Cold cut sandwich on wheat with a piece of  fruit
• Almond butter, honey and banana sandwich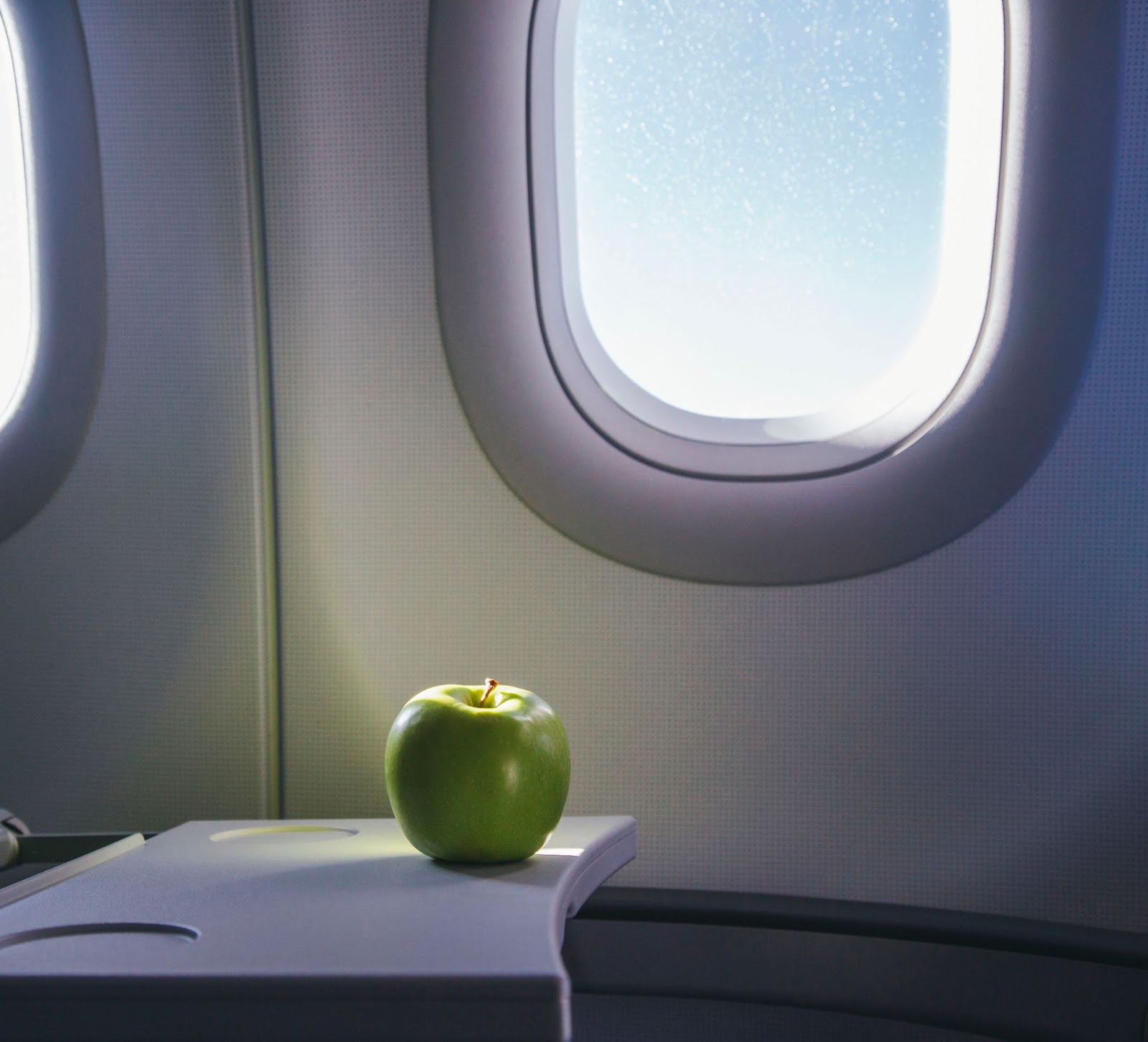 Airline Travel
Ask anyone who's been on a plane recently, and they'll tell you: things are not what they used to be. Unless you're flying first class, don't expect a fancy or healthy meal while on board the plane. And though you could find a salad in the airport, it'll probably set you back an obscene amount of money. So before flying the friendly skies, let's get you set with healthy, easy, and portable eats. 
Snacks:  
• Homemade trail mix
• Dried fruit
• Easily portable fruit like bananas, apples, or oranges
• Greek yogurt with fruit mixed in
• Whole grain pretzels
• String cheese
Meals:  
• Cucumber and cream cheese on whole grain bread
• Grilled chicken or tofu wrap with spinach and tomato
• Hummus, carrot, and cucumber sandwich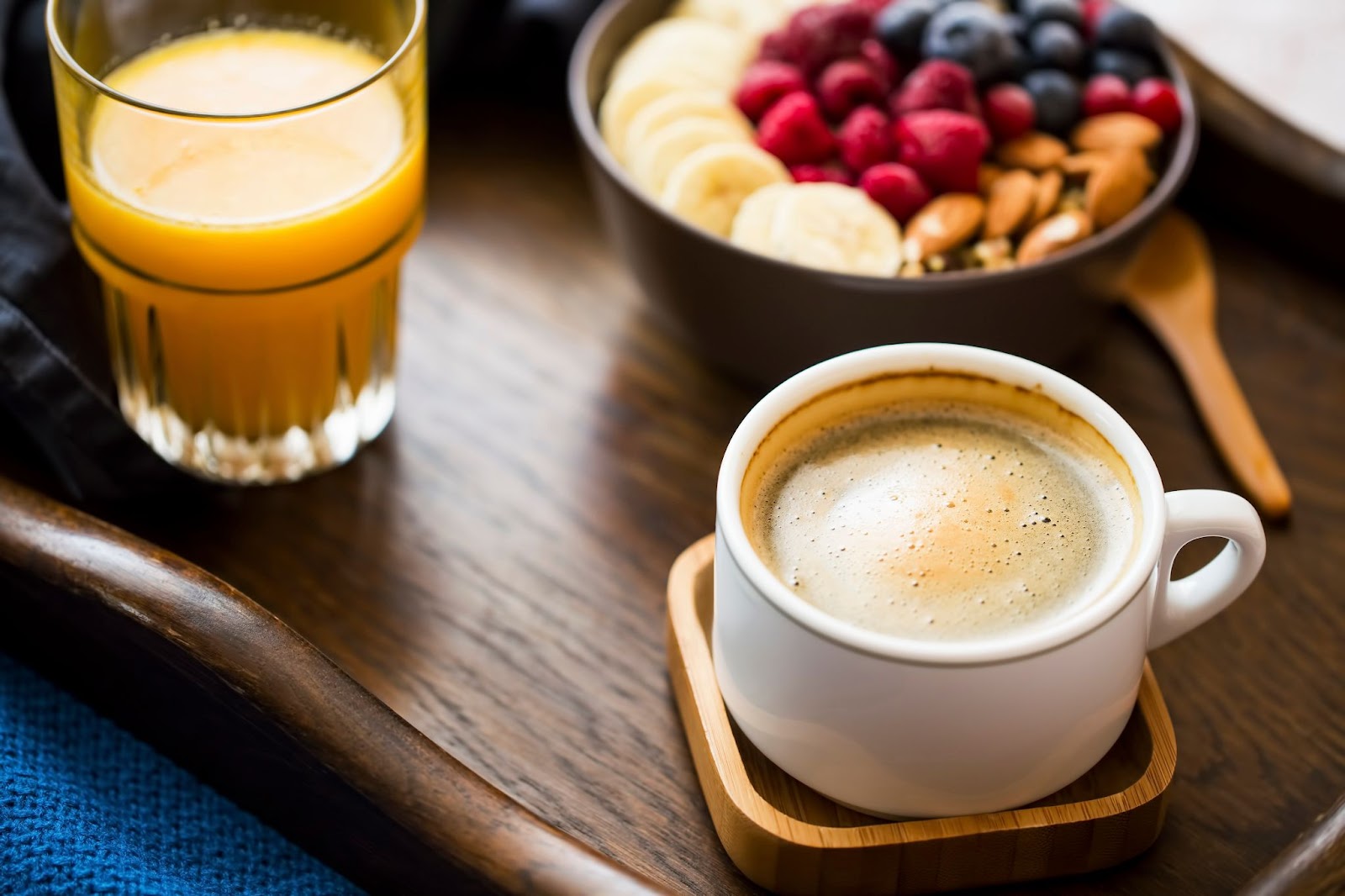 Hotels
Now that you've reached your destination, before you reach for the minibar (again, expensive and unhealthy), pack some healthy treats you'll be hankering for, especially after a long and arduous journey. Here are some that we think hit the spot just right: 
Hotel quick bites:  
• Microwavable popcorn
• Mixed nuts and seeds
• Whole grain crackers and tzatziki
• Instant oatmeal or overnight oats
• Fancy cheese plate with caramelized pecans and dried apricots
Well, we hope our list of healthy travel foods will help you pack right (and light) to keep your health on track while traveling. After all, what's better than indulging yourself in long days, late nights, new experiences, and endless adventures… without the guilt? 
At Studio SWEAT onDemand, we know a thing or two about health and fitness – our virtual fitness platform delivers a huge library of onDemand workouts that you can do anytime, anywhere, on any device. And our worldwide community of members always push each other to smash fitness goals and be their best.
We also offer a commercial fitness program called Sweat Pro that offers virtual workouts to facilities such as fitness studios, large gyms, housing complexes, military bases, schools, and universities; plus our corporate wellness program called the Sweat Force gives your entire workforce unlimited access to our huge fitness platform. 
To learn more about either of these programs or schedule a demo, click here.