At Studio SWEAT onDemand, we always pride ourselves on our passion and purpose. Morning, noon or night; weekend or weekday, at home or on the road — we're always down to bust a move, burn it up, and break a sweat! And it's not just our world-class trainers who are bringing this daily dedication, it's our members, too. From all corners of the globe, our friendly family of fitness fanatics keeps all of us pumped up and positive. So much so, in fact, that we decided to put them to work! Introducing… our brand new SSoD Ambassadors!  
The SSoD Ambassadors will represent us in different parts of the world, by doing the following and more:
Scheduling and leading regional events, like SWEAT parties

Forming breakout rooms during our live events

Attending ambassador meetings with the SSoD executive team

Helping us test and pilot new SSoD features

And most importantly — be the loudest voices and biggest cheerleaders for their regions!
These awesome super-members are gonna mobilize, motivate and magnify the SSoD experience, everywhere. Let's meet the team, shall we?
Chief Ambassador: Andrew Ritchie, Scotland
"I was born in Kirkcaldy, and live in Cardenden, a small former coal-mining village near the east coast of Fife, Scotland. I've been hooked on Studio SWEAT onDemand since joining in January 2016. My favourite thing about SSoD has to be the variety of workouts available — All Day Long. As Chief Ambassador, aided by my team of Regional Ambassadors, I aim to motivate, inspire & unite my fellow Komrades, encouraging interaction across the globe.
---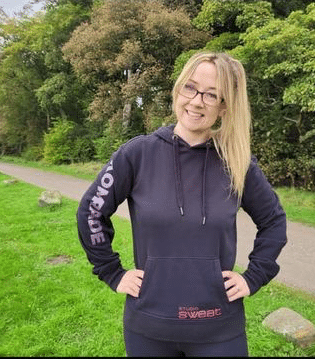 UK/EU/Middle East/Africa Ambassador: Siân Pearce, England
"I reside in Sheffield, South Yorkshire, UK, where I've lived my whole life. I was lucky enough to find SSoD since before the pandemic, back in December 2019. I'm so proud to be representing my region! The UK/EU has some of the world's most beautiful places to visit, from its stunning coastlines to breathtaking countrysides, quaint villages and bustling cities. The locals are friendly and so enthusiastic about our sports & traditions. My favourite thing about SSoD is that not only does it provide the most amazing variety of classes, but it's created the biggest Kommunity of worldwide athletes — a group of people I now call my friends. The support has gripped me from the beginning and every individual post I read from the Komrades inspires me to do more to improve myself."
---
AUS/NZ/Asia Ambassador: Catherine McGarry, Australia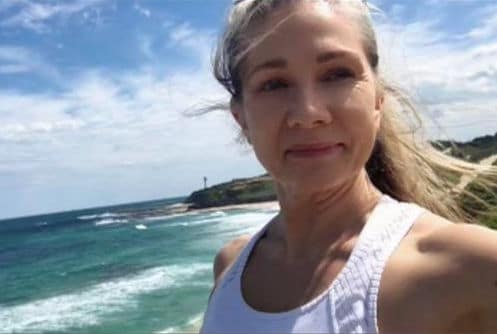 "I was born in a small country town in the Australian bush, but now call the Central Coast of New South Wales my home. The region I represent is full of natural wonders, wide-open spaces, beaches, deserts, and the outback. Our citizens are known for their down-to-earth nature and passion for sports. I stumbled across SSoD in 2014, and have been a member for five years. I love SSoD because I have access to live classes, a vault full of workouts covering all genres, and a group of Komrades who will pick you up when you fall and carry you across the finish line."
Ambassador Reserve: Beck Hallinan of Victoria, AU
---
Canada Ambassador: Slade Rogers, Canada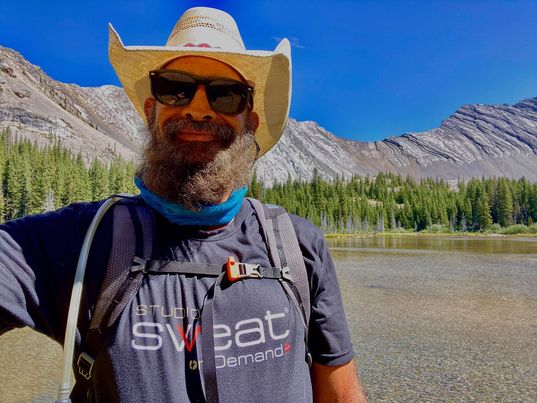 "I'm just an old cowboy from Ghost Lake, Alberta, who has made health and fitness a priority in my life, all thanks to SSoD! I have been with Studio SWEAT onDemand for almost 2 years and have gone through a complete transformation mentally and physically thanks to the trainers, Komrades, and platform overall! One of the things I like best about SSoD is the realness of not only the trainers, but also the Komrades! The instructors bring so much philosophy, emotion, and compassion to each class, it makes you crave for more!! The Komrades bring support, love, and motivation and are like an extended family! I'm so proud to represent the northern region, where I'm surrounded by natural beauty and candid, authentic citizens."
Ambassador Reserve: Carolyn Croxall of Ontario, CANADA
---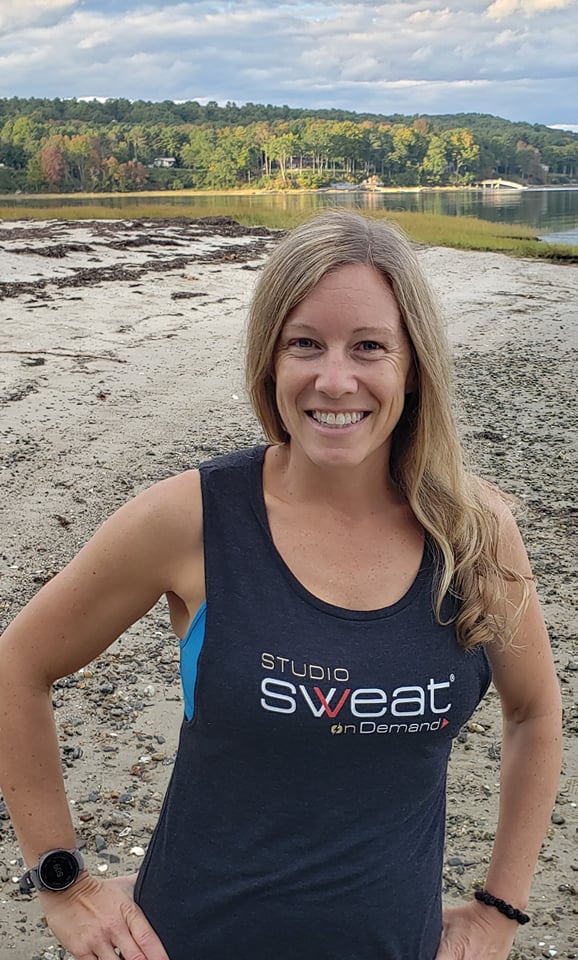 Eastern USA Ambassador: Lindsey Marie Pettus, Maine
"I'm Lindsey from Maine and I've been using SSoD for the last 2 ½ years. I love the amount of variety, the amazing trainers, and the community of Komrades. As a runner, SSoD has given me amazing options to cross-train, as well as to stay active through injury recovery. I've lived in New England my whole life (in almost all the New England states) and I love all the seasons and outdoor adventuring we get to enjoy in this region of the USA."
Ambassador Reserve: Lauren Henty Frasco of Holden, Massechutes
---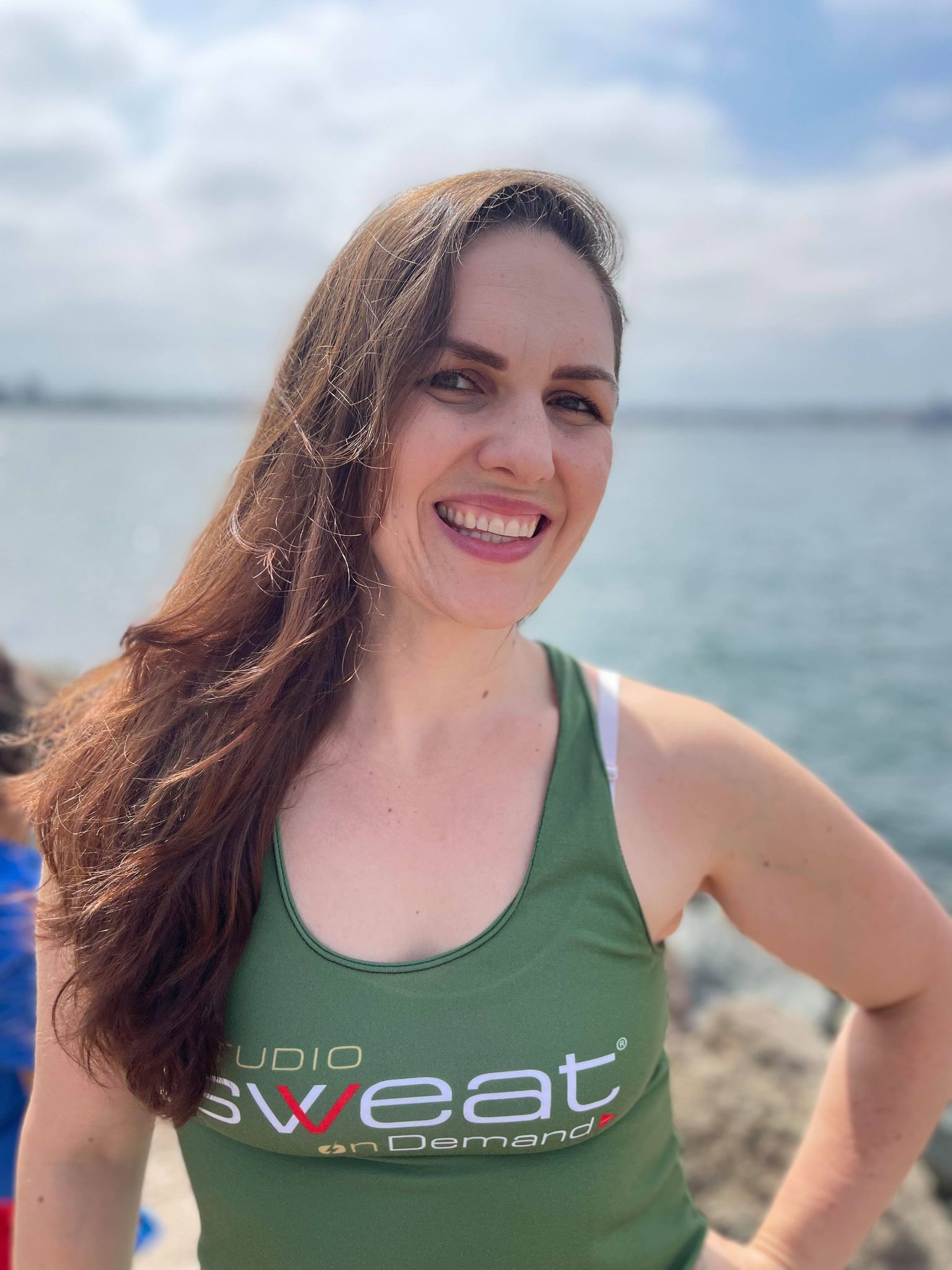 Western USA Ambassador: Julie Villalobos, California
"I live in Whittier, CA, and I'm lucky enough to split my time between there and beautiful San Diego. I've been a member of SSoD since 2016, I love living on the west coast, so I'm happy to represent! Our weather is unbeatable and we have mountains, oceans, vineyards and everything in between! My favorite thing about SSoD is the Kommunity. I am so happy to be a Komrade and love the way we all support each other, encourage each other, and do the best workouts in the world with real people and incredible results!
Ambassador Reserve: Jennifer Farnsworth of Colorado Springs, CO
---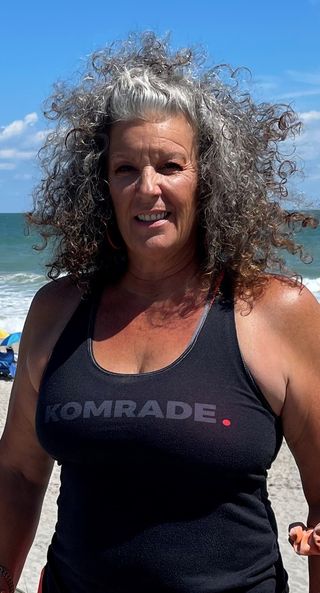 South America/Central America/Mexico & Southern USA Ambassador (Including all southern states from Florida to New Mexico): Liz Litterello, Florida
"I live in beautiful Melbourne, Florida and have been a member of SSoD since December of 2016 — 5 FITASTIC years! I love where I live because I can go to the beach anytime, see rocket launches from my backyard and there is NEVER ANY SNOW! MY favorite thing(s) about SSoD are the AMAZING PEOPLE I get to work out with, and the freedom of so many class options to choose from!"
Ambassador Reserve: Ashley Kish of Kennesaw, Georgia & Ambassador Reserve: Maddie Wise of Nebo, North Carolina
---
Midwest USA Ambassador: Aimee Denny, Michigan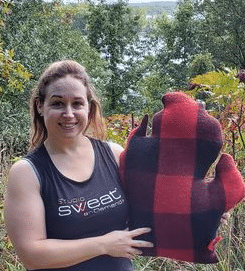 "I'm a mitten-dweller in the lower thumb of Michigan, where we have the Great Lakes, 11,000 inland lakes and the untouched beauty of the Upper Peninsula for year-round recreation! I found SSoD on YouTube in January 2020 after my husband bought me an indoor bike. I love the variety of classes, the instructors' positive attitudes, and the supportive online interaction. Finding THE BEST fitness family has kept me motivated ever since. Yes we can!"
Ambassador Reserve: Kristen Frazier of Mason, Ohio
---
We're so grateful and thrilled to be working with such amazing people. If you see them online (or in-person), be sure to give them some love!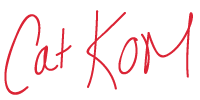 & Crew