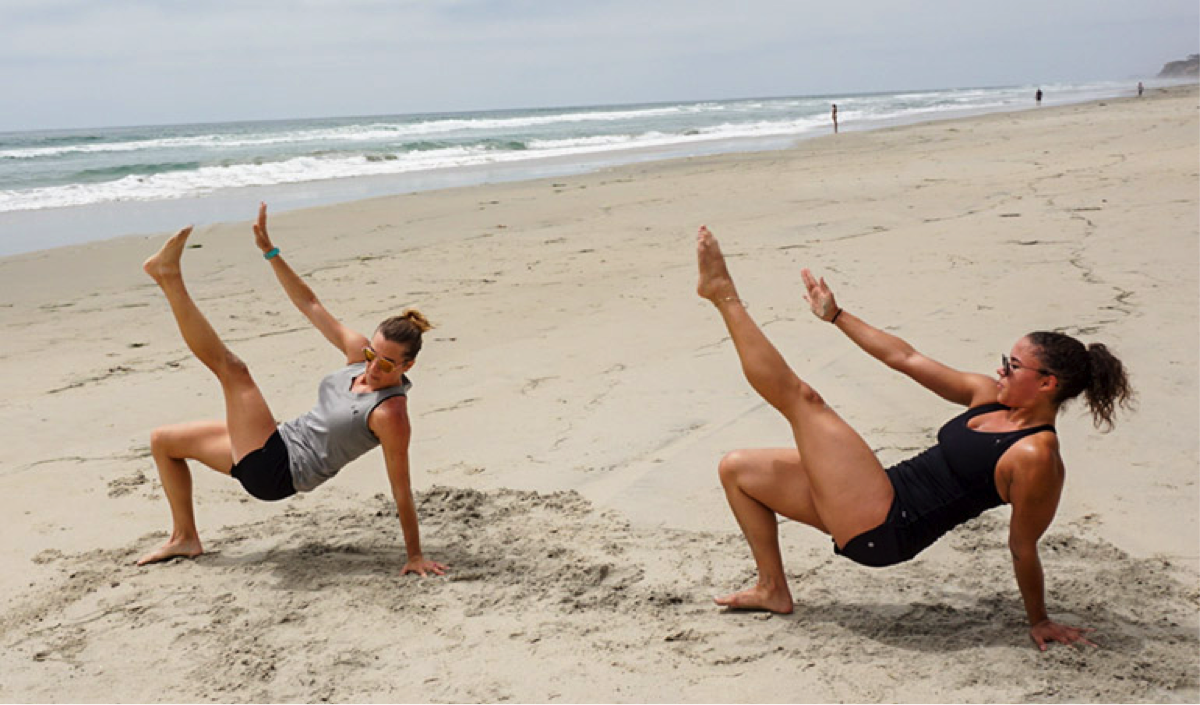 A day at the beach doesn't necessarily have to be all about rest and relaxation. In fact, the beach is where you can get one of the most exhilarating workouts of your life!
So, the good news is, if you don't have enough time to head to a sweltering gym or you just want to get a little creative with your fitness routine, we've got the best beach workout ideas with our Beach Burn 500 workout!
You can catch these exercises in action HERE, but keep reading to get a step-by-step guide!
Why Is It So Awesome to Work Out at the Beach?
Sure, there's a nice ocean breeze and refreshing spray keeping you cool, but don't think of it as a gym made easy – sand actually makes you work harder, so you will burn more calories at the beach.
Essentially, it's a soft, shifting, uneven surface that forces our bodies to balance at all times. That means walking or running on sand forces us to activate the smaller stabilizing muscles in our body that otherwise don't really get targeted.
In fact, some experts say that sand forces you to expend 1.6 times more energy than a hard, even surface. But it's not all bad: it also cushions the blow, making it a relatively low-impact surface.
But, don't just take our word for it; check out our 30-minute circuit that just might be one of the best, total-body workouts to do at the beach.
Inch Worm Push-up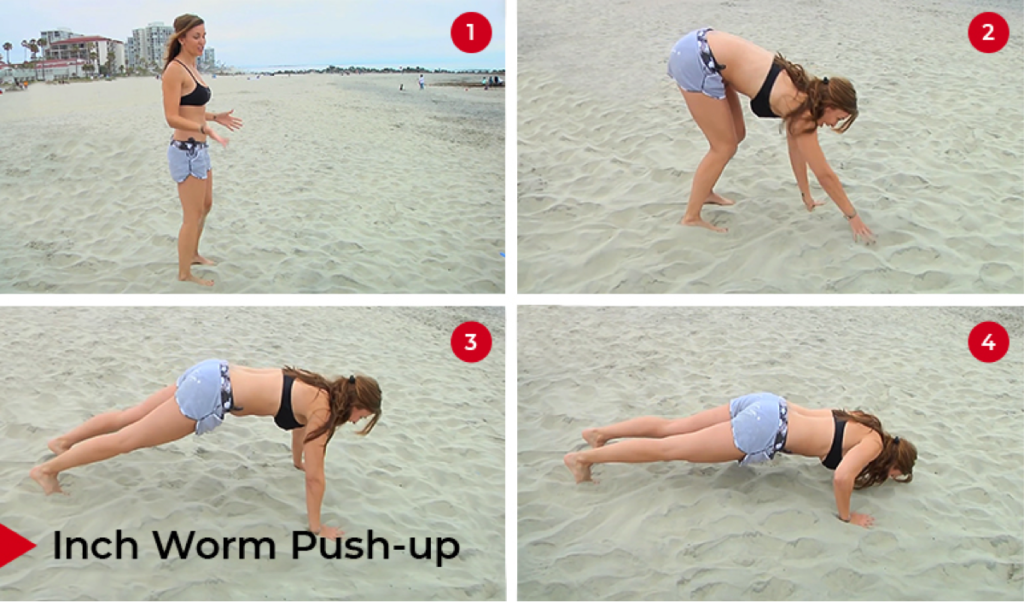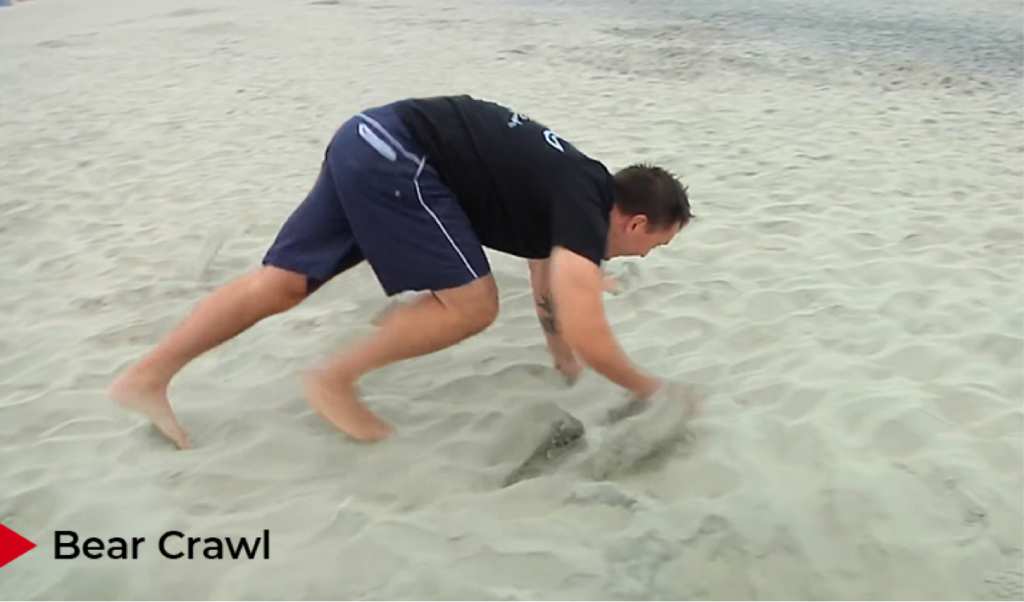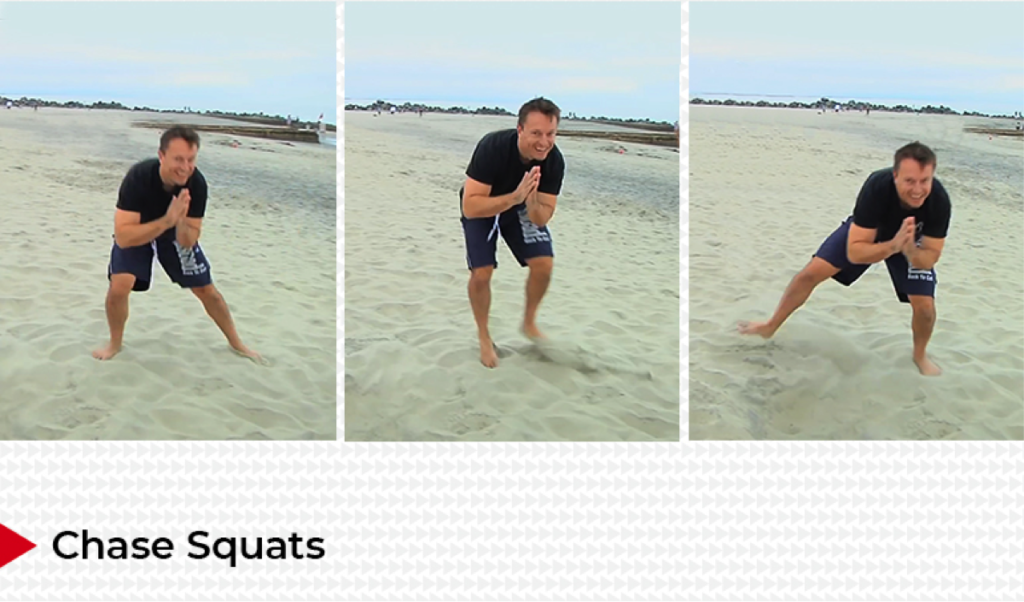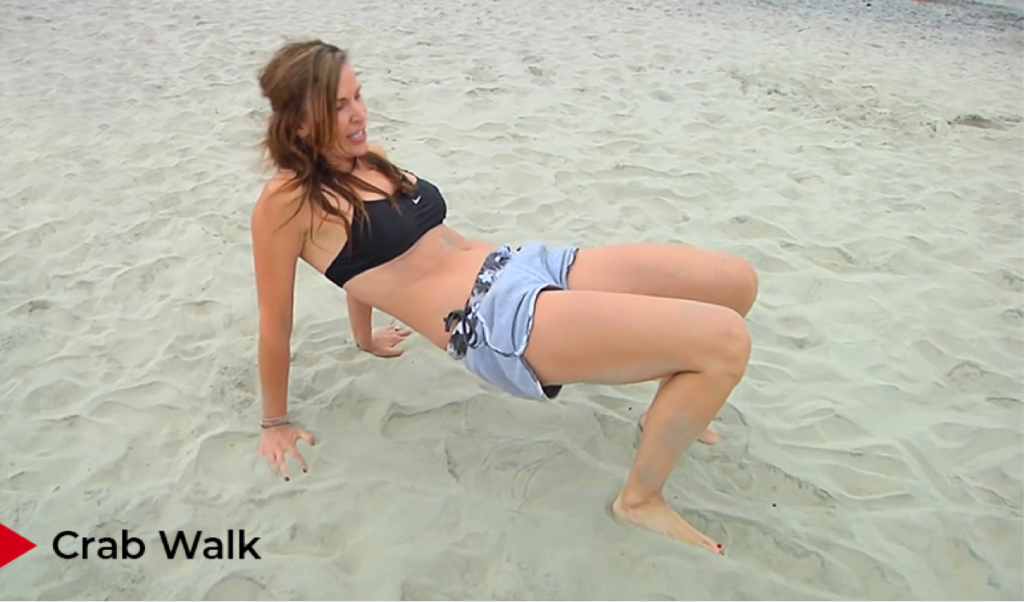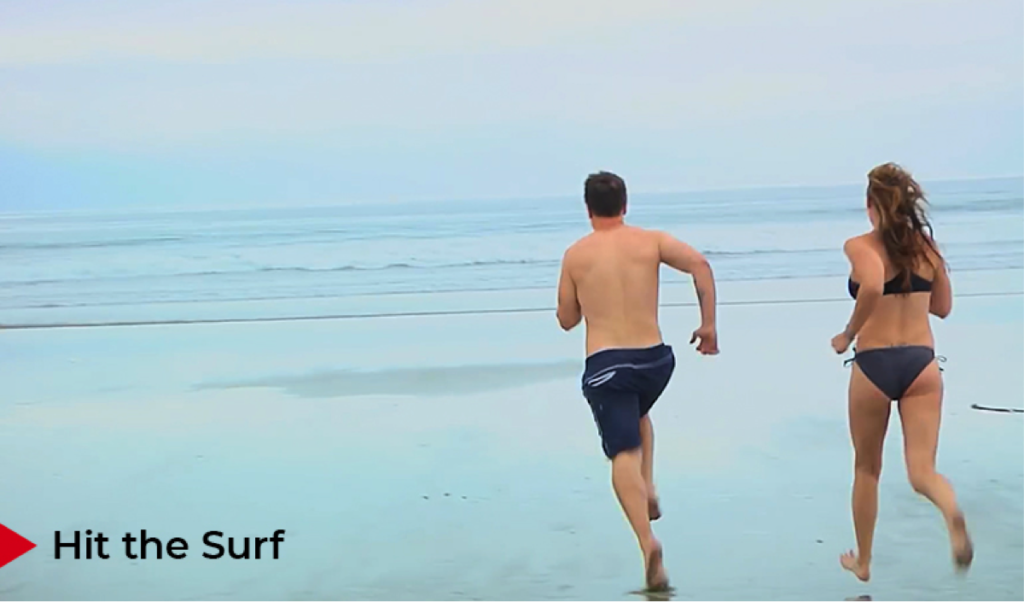 We love this exercise not just because it's nice and cooling – the water actually acts as extra resistance that'll help you burn more calories. And while you're sprinting on the sand, your leg sinks into it rather than pushing you forward, making your hip flexors exert extra effort!
Starting on dry sand, sprint 25 yards into the water
Turn around quickly and sprint back
Remember, try to do as many rounds of these as you can! And if you're not used to working out in the sand, then go slow. Your body needs to acclimate to the shifting ground and inclines.
And when you're ready, check out our other beach workout class. Don't have access? Sign up for our 7-Day Free Trial for access to hundreds of the hottest workouts you can play from the comfort of your living room, the gym, and yes, even the beach!