The holidays are here! Time to loosen those belts, break out the pumpkin pie and…become filled with regret for all the damage you caused to your calorie count, your fitness routine, and all the progress you've made this year. 
Not on our watch! Nope, at Studio SWEAT onDemand we believe in living a healthy lifestyle all year round, even — and maybe especially — around the holiday season. But that doesn't mean that we believe in bringing broiled chicken and steamed broccoli (in a crusty container) to mama's Thanksgiving dinner. What fun would that be? 
Instead, we're here to give you some tips on how to eat a healthier Thanksgiving meal, with some high-protein renditions of holiday classics. So go ahead and buckle that belt right up, and get ready for 7 protein-packed Thanksgiving meals that'll keep you on track, through the holidays and beyond!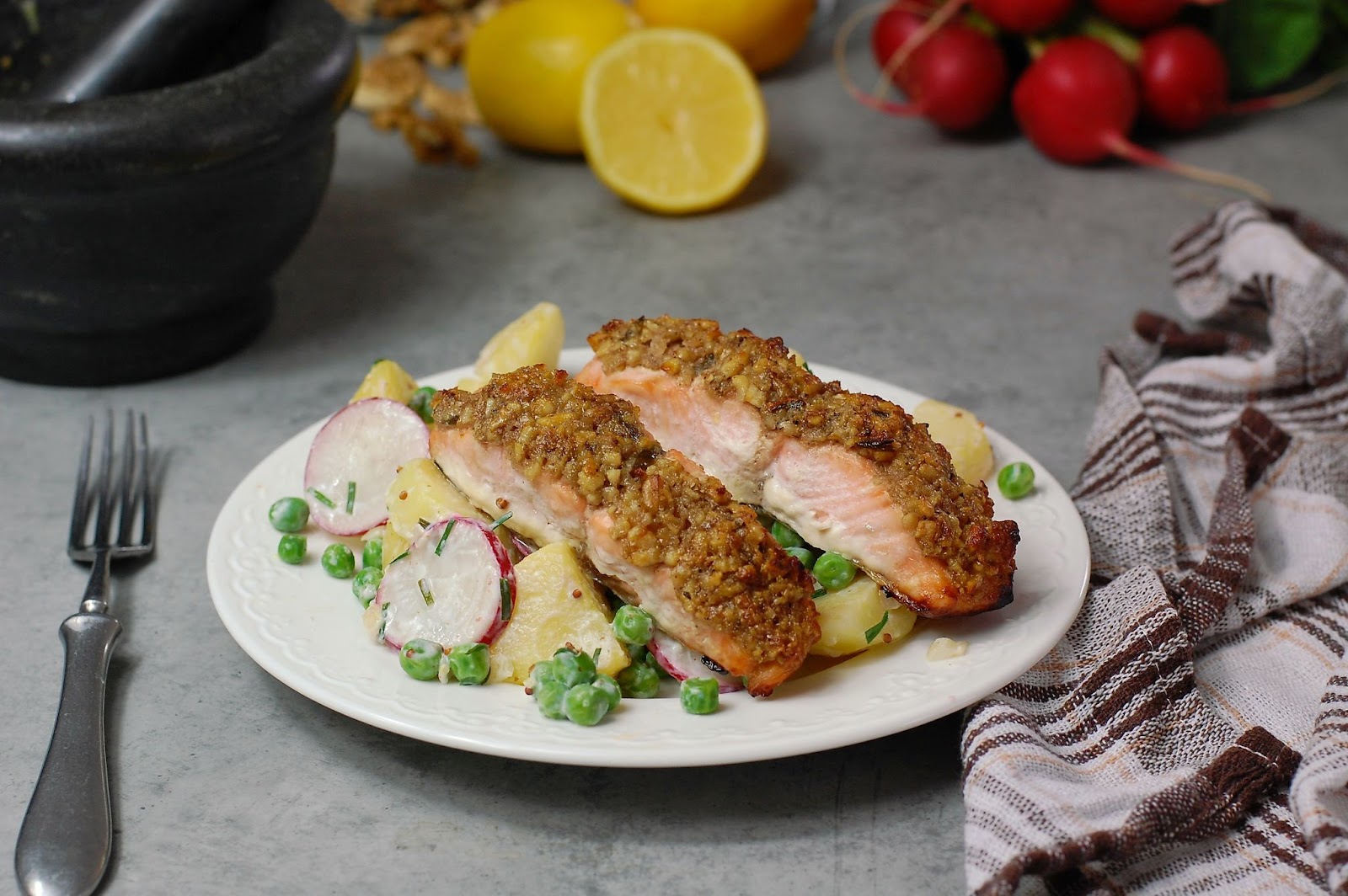 Maple Walnut-Crusted Salmon
Salmon is a protein-packed Thanksgiving dish that deserves a spot on your table. And when you add maple-glazed walnuts during the cooking process, you're getting some crunchy, satisfying, holiday-infused deliciousness that'll impress your entire family.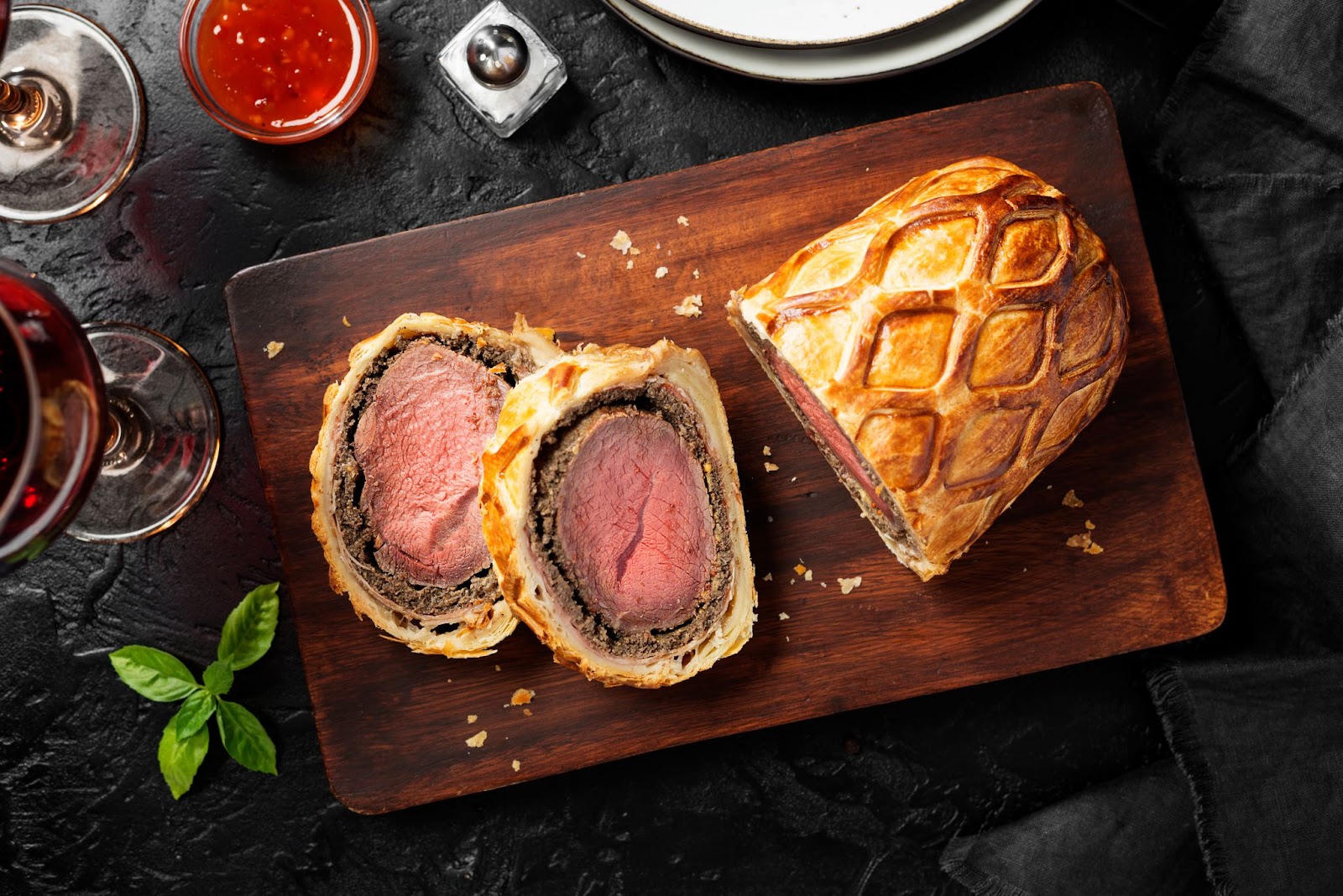 Thanksgiving Beef Wellington
We're getting fancy early on with this Thanksgiving-inspired beef wellington dish. It does take some preparation and medium-level cooking skills, but when you're done, everyone is going to be very impressed with your prowess, indeed. Normally in a beef wellington, a blended mushroom mix is rolled around tenderloin or filet mignon (talk about fancy!), but in this holiday version, you can add roasted pumpkin and parsnips to your mushroom blend.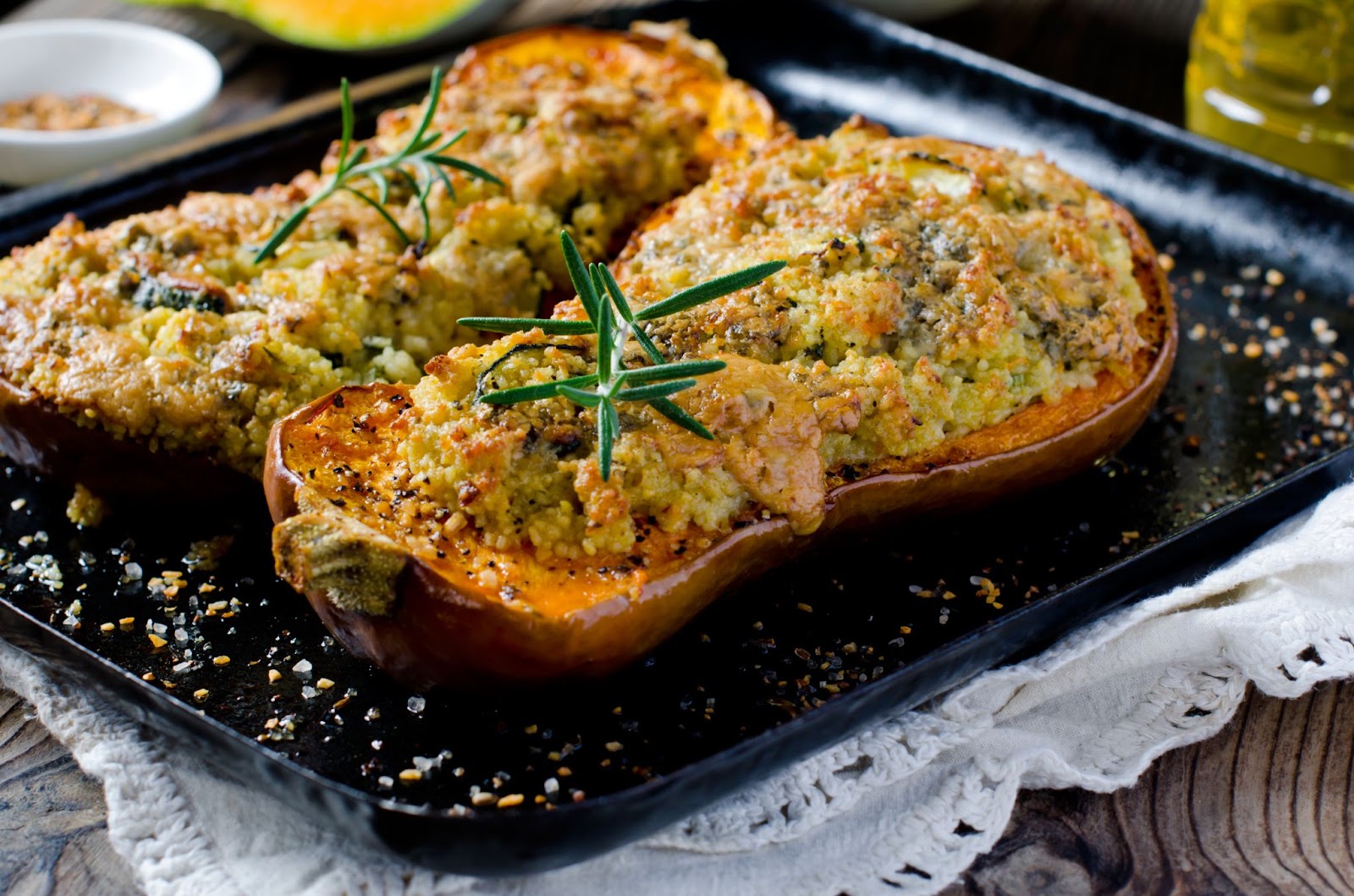 Stuffed Tempeh Butternut Squash
This one's for our plant-powered people! Next up on our list is a perfect, high-protein vegetarian Thanksgiving dish that deserves main course status. Adding roasted tempeh, which is by far the healthiest, least processed, and highest protein of the vegetarian meat alternatives, gives it a nice smoky touch. You can also sprinkle in pomegranate seeds for a dash of color, wild rice for some umph, and even some goat cheese for some beautiful tartness.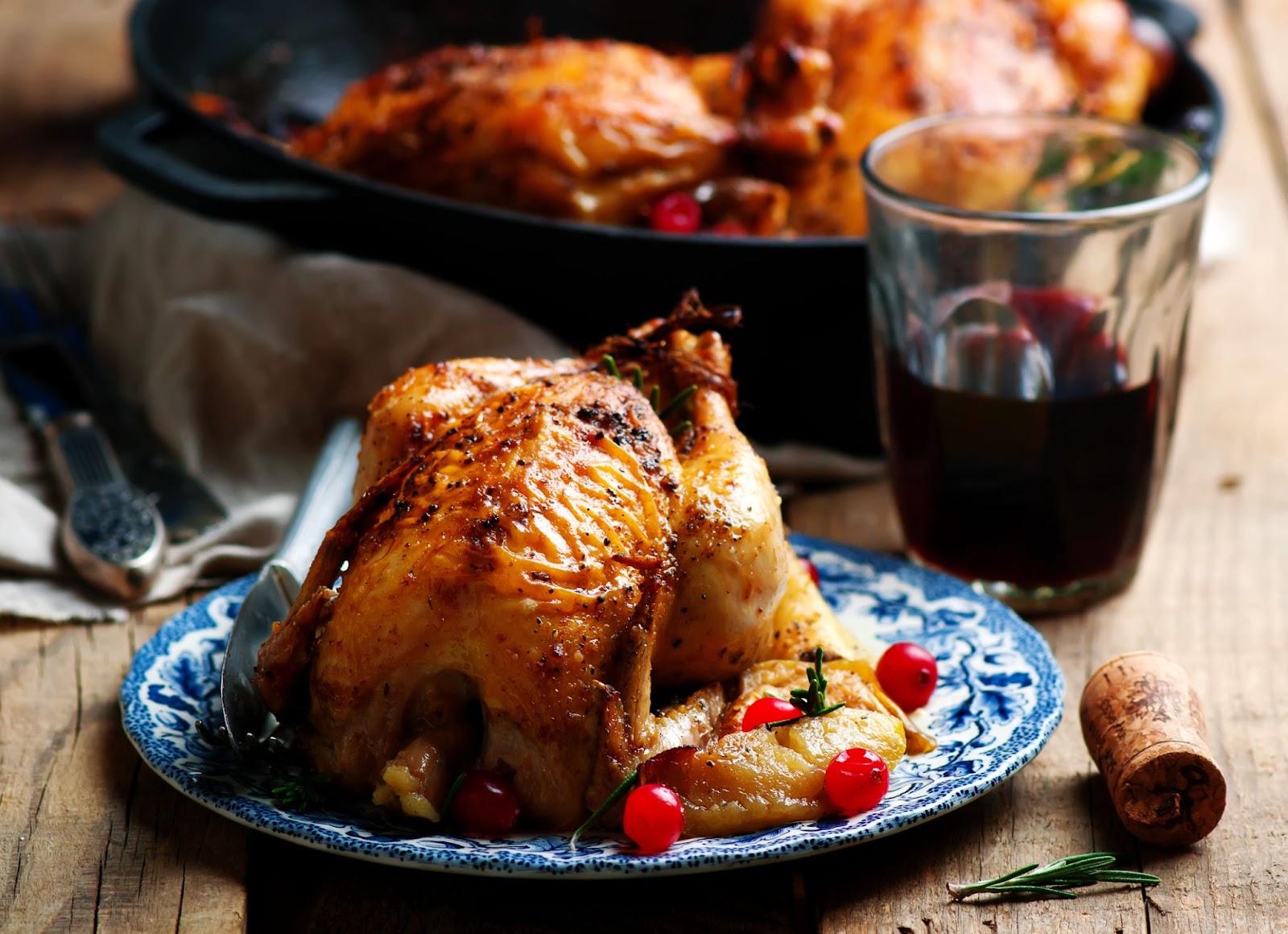 Cornish Game Hens Stuffed with Cranberry & Apple
If you're working with a small Thanksgiving crew, game hens are perfectly proportioned protein powerhouses that can be made for each person at your table. Stuff the game hens with a mix of fresh cranberries, diced apple, and a little nutmeg and cinnamon, and just wait for the "oohs," "aahs," and "is there anymore?"'s. You'll thank us later, we promise.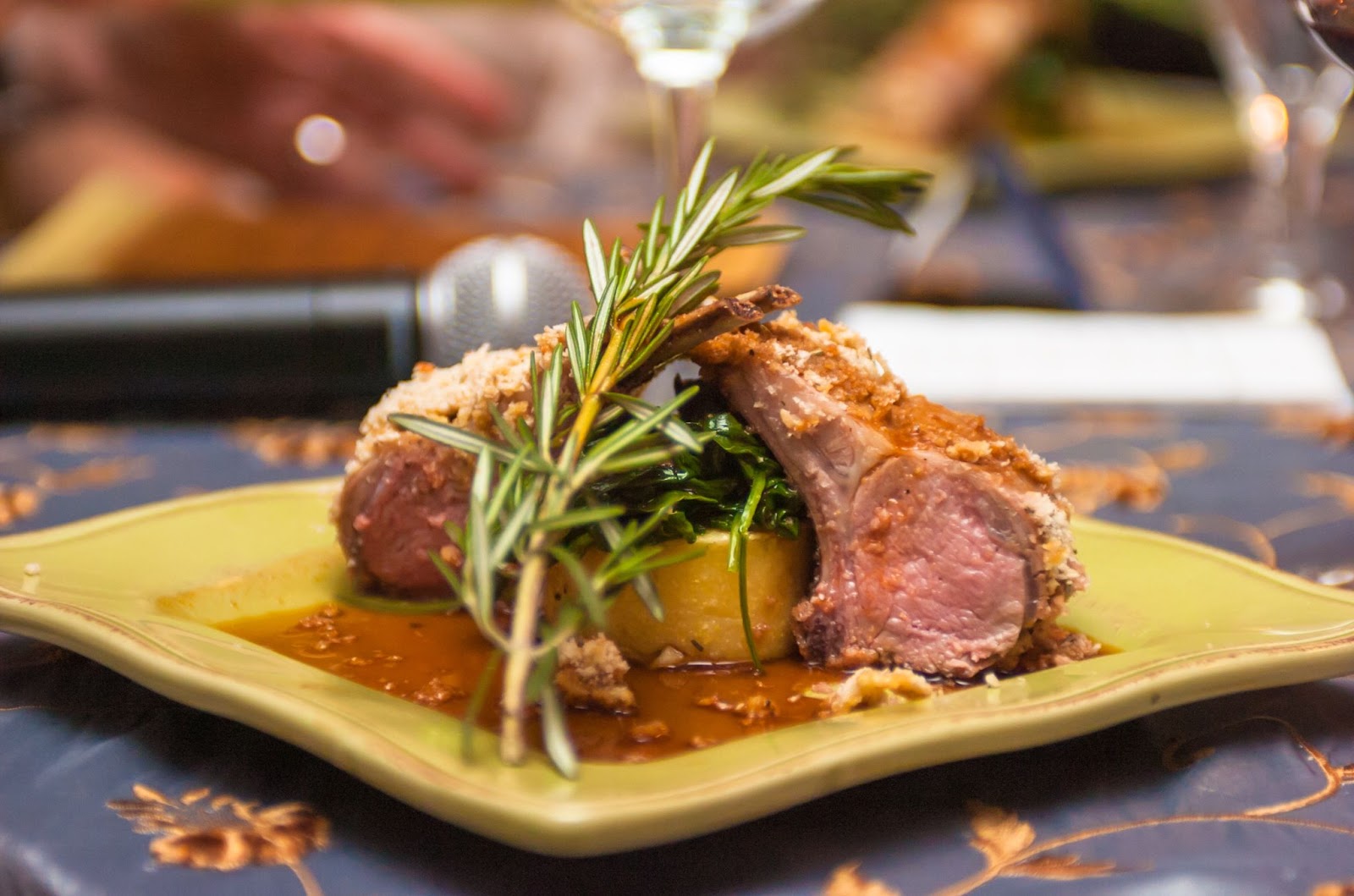 Garlic Herb Crusted Lamb Chops 
Rosemary, garlic, parsley, sage, and oregano elevate these lamb chops to a level that even Gordon Ramsey would approve of. When you give these babies a light sear, you'll be trapping in those delicious flavors and scrumptious juices, and then a quick bake in the oven will give it the perfect texture. Oh, yeah, and tons of protein to boot!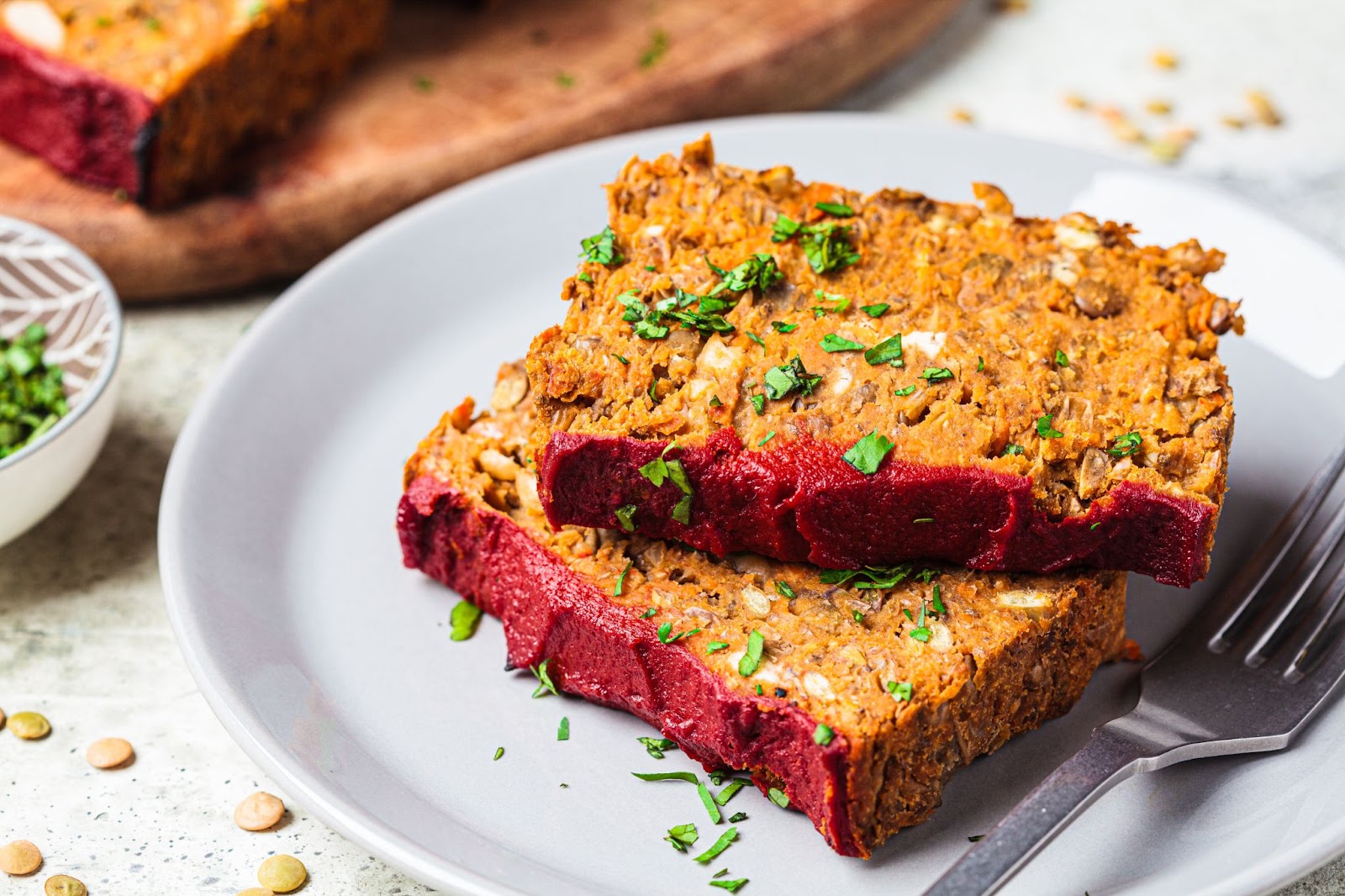 Vegan Thanksgiving "Meatloaf"
We've been pretty meat-heavy so far, but this vegan Thanksgiving banger will make a believer out of all the naysayers. You'll want to use chickpeas, flaxseeds, breadcrumbs, plus some almonds and celery to round out the holiday flavors, with a bunch of plant-based protein mixed in.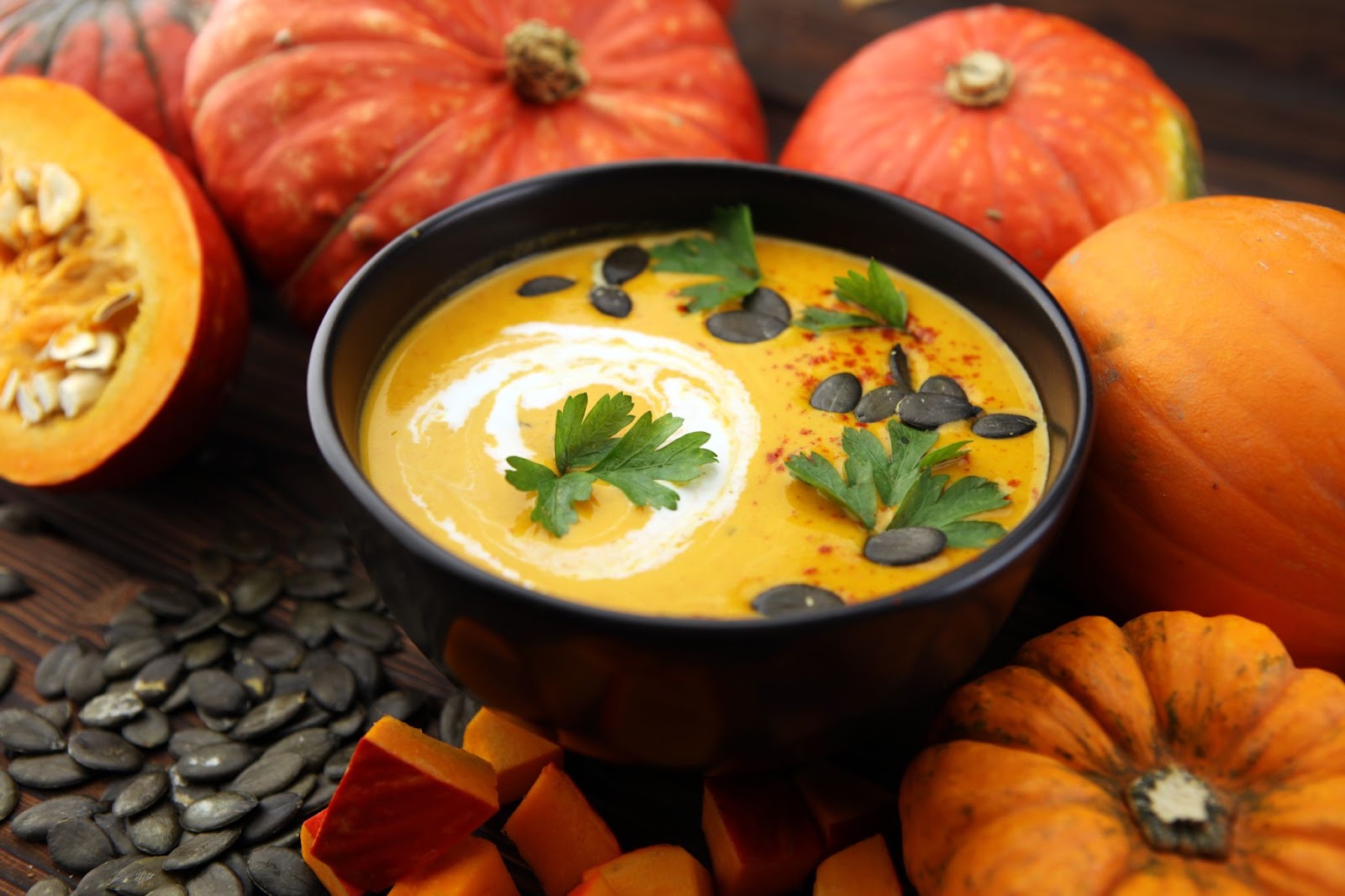 Creamy Carrot & Pumpkin Soup
Did you know that pumpkin seeds are a great source of protein? Well now you do! This creamy bisque made with whipped pumpkin seeds and blended soft carrots makes the perfect high-protein, low-carb Thanksgiving appetizer. Adding a dollop of creme fraiche will also give this soup a whisper of velvety goodness that cannot be beat! 
Well we hope this list of our favorite high-protein Thanksgiving meals and side dishes has got you feeling all warm and cuddly inside. But even more importantly, we hope it opens your mind to the fact that there are plenty of healthier ways to enjoy each and every holiday meal. Sure we can always get tempted with ooey-gooey pies, deep-fried whatchamacallits, and decadent sides from time to time. But if you focus your attention on eating mostly healthy and nutritious meals, you can allow yourself the occasional indulgence. Your body will thank you for it!
Speaking of bodily gratitude — another way to treat your body is by signing up for a 7-Day Free Trial with Studio SWEAT onDemand! Our extensive library of virtual fitness classes taught by passionate, world-class trainers and featuring real people getting the sweat of a lifetime is sure to make your season a whole lot brighter. Try us out for a week – we promise you'll be hooked. And with a solid fitness routine under your belt, you won't be loosening said belt anytime soon!