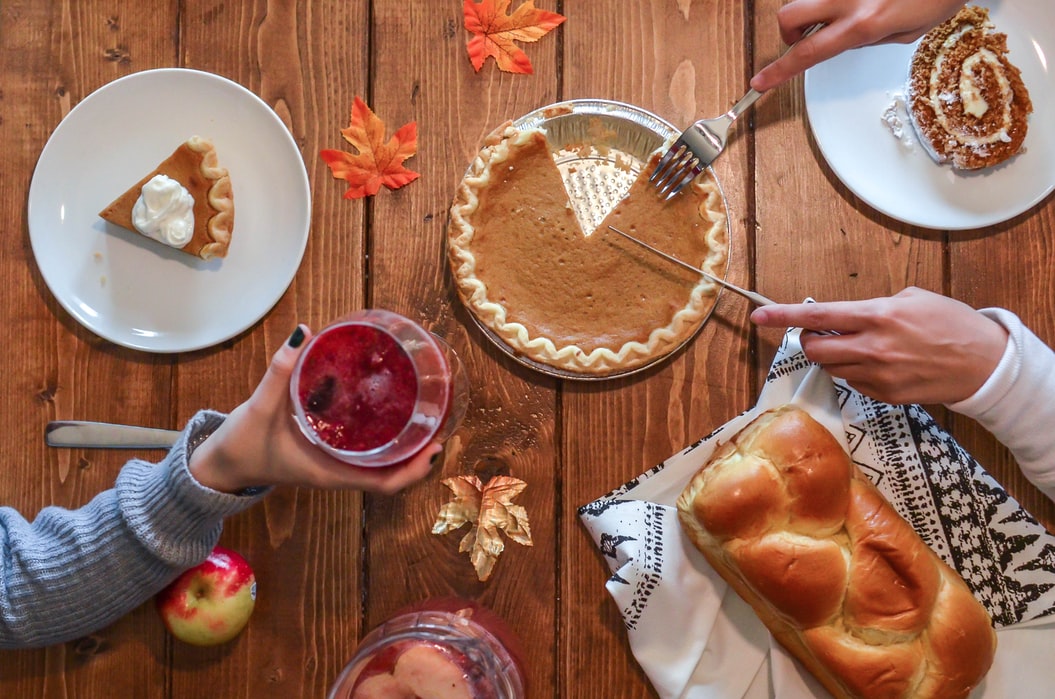 Parties, food, drinks, travel, stress, indulgence. These are the things we most often associate with "The Holidays." With all the demands on our time, the to-do lists, the parties, the candies, casseroles, and Aunt Marge's pie with homemade whipped cream, it's no wonder New Year's resolution lists always have fitness and health at the top. 
There's got to be a better way. 
 There IS a better way.
Just like when creating a healthy lifestyle, there are some simple tools to incorporate into your holiday season so you can have fun AND remain fit!
Make a plan

. With all the hustle and bustle, odds are slim that with some unexpected downtime, you'll shout "Hey! Let's all go workout!" But when you're planning your week or your days, put some movement time right onto the schedule. 
Set manageable goals

. This might not be the time to start a new 90-day fitness challenge while eating only grass-fed kale sprinkled with pixie dust, but it IS a good time to maintain your current fitness level, and maybe add in a few little bonus rounds. If you're already blocking out three times a week for a full cardio-strength workout, how about setting a goal to add a

short Studio SWEAT onDemand class

, on two of the remaining days?
Track your progress.

A recent study out of Duke University showed that "Without followinga particular diet, overweight people who tracked daily food consumption using a free smartphone app lost a significant amount of weight…" (source:

ScienceDaily

). So grab a notebook, free app, or the back of your gift-giving list and write your meals and your moves down. 
Food and Fitness tracking: nothing fancy needed! 
HUNDREDS OF BODY-SCULPTING CLASSES

|

Sign up for your 7-day free trial now!
Buddy up for a challenge

. At the root, holidays should be about being together with family and friends, so grab them and create a fun challenge.  There are lots of fun options for healthy challenges, but with all the other holiday season obligations, "keep it simple" is the best choice here. Pick a period of time, a measurable goal, and a prize. Then get on your way! Want to keep yourself AND your buddy accountable? With these

fun partner workouts

, everyone wins!
Plan for special occasions

. There will be long days with the relatives. When you're about to get cornered to hear Great Uncle Mort's story for the seventeenth time, might we recommend gathering a group of like-minded cousins for a hike around the neighborhood? Bonus if you bring a ball and engage in a quick touch-football game at the park.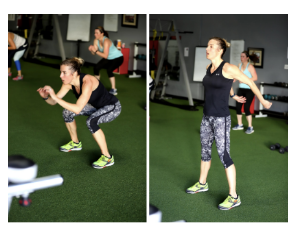 There will be parties, and there will be indulgent food and drink. It is absolutely possible to stay healthy AND enjoy the holidays if you follow Miriam's tips for staying healthy during the holidays. One of our favorite pre-splurge activities is to pop into the restroom (or the hallway) and knock out 100 air-squats. You've never enjoyed a mini quiche like you will after a quick squat round in your fancy clothes (yep, we absolutely mean do these AT the party). 
Air Squats: Start with a traditional squat with feet hip-width apart. When squatting, lift arms up to shoulder height. When rising, press through your heels and drive your arms back. Repeat.
Travel and fitness DO go together

. Long layover on your flight? Wear your running shoes and choose the solid ground instead of the moving walkway. Find a corner for some walking lunges or grab your tablet and kill time with a killer ab workout (no wifi? No problem.

This one's

downloadable!). Visiting a new city? Try a walking tour to get acclimated. No gym where you're staying? Pack your shoes, a resistance band, a jump rope, and your Studio SWEAT onDemand login. 
Have resistance band, will travel. That little band is all you need for a killer workout.
Now that you've got your fit on, on to all the gift-giving. But wait! We have a solution for that too: Want to give the gift of SWEAT to a friend? These gift certificates are a great way to share your healthy lifestyle with others. They can be used for All Access Passes, Single Class Downloads, Class Packs, Studio SWEAT merch, and more!
And if you don't already have it… give yourself the gift of fit with tons of at-home workouts to boost your cardio, strength, and fitness by signing up for a 7-Day Free Trial with Studio SWEAT onDemand. You'll have total access to our huge library of onDemand fitness classes, including Spin, TRX, HIIT, Kickboxing, Yoga, Pilates, Barre, and oh so many more. And the best part: all our classes feature REAL people, doing REAL workouts, and getting REAL results. Don't wait, sign up now, and check yourself off the list!
BODY-SCULPTING WORKOUTS. NON-STOP NEW RELEASES

|

Pick Your All Access Pass Now!