Ah, the holidays are here again. Time to cuddle up by the fire, sip some warm eggnog, and… remember that you still need to buy like a thousand more gifts!!!! So you furiously open up multiple Amazon tabs on your computer, run to the mall in search of some kinda inspiration, and try to think of the perfect present for everyone in your friendship and family circles. You ask yourself probing questions like: "What was the name of that perfume wifey said she loved?" and "What kind of soccer cleats did little Billy say he wanted?" and of course, "What was our mail carrier's favorite bath balm brand again?"
Now, we can't help you with the majority of those questions (your relationship with your mail carrier is your business). But one thing we CAN help you with is picking out the perfect gift (or six) for someone who loves Spinning classes. We're talking an all-out, pedal-pushing, cyclepathic spinthusiast. If you've got one of them in your closest circles, we've got the ultimate holiday gift guide for you. Read on for our list of the best cycling accessories that'll turn those ho-ho-ho's into GO-GO-GO's!
Zen Warrior Spin/Yoga Pants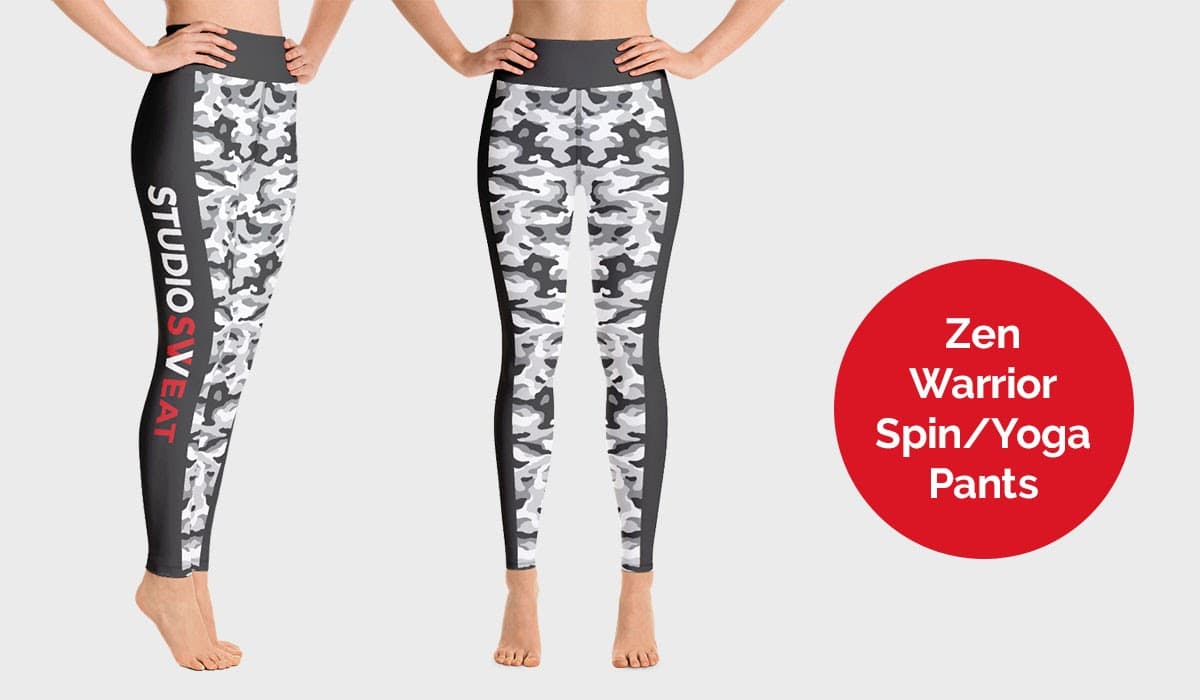 When it comes to pushing through hills and drills (minus the chills), nothing is better for our tough muchachas than high-rise leggings. Our Zen Warrior Spin/Yoga Pants are light, stretchy, and durable — made with an extra comfy microfiber material to make any workout that much smoother, especially on chilly mornings.
SWEAT Jogger Pants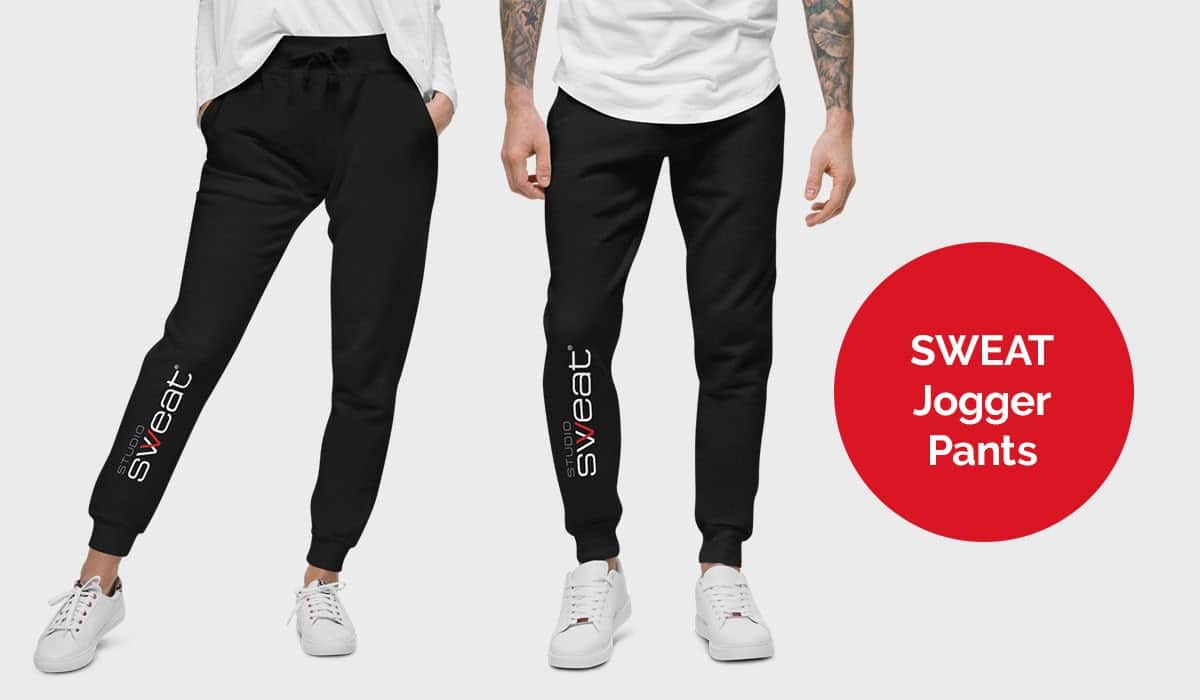 Perfect for kicking back… or kicking off your cycling warm-up. Our SWEAT Jogger Pants are the perfect combo of soft and tough. They feature three spacious pockets, a ribbed waist, plus a loose fit around the legs and a tight taper around the ankles. And the cotton/polyester blend in these pants ensures that they'll be with you for the long haul. 
Zip-Up Track Jacket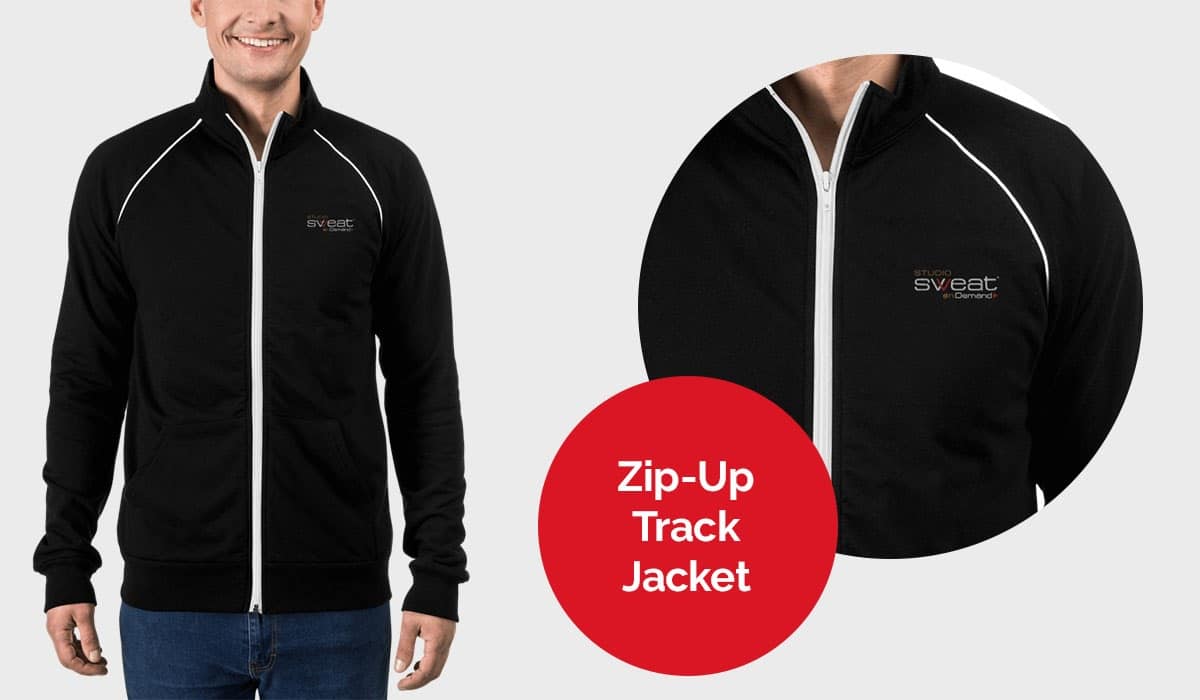 Wanna keep your loved ones warm pre and post-ride? Look no further than our cozy and warm Zip-Up Track Jacket. Featuring a cadet collar, raglan sleeves, and kangaroo pockets (nice adjectives huh?), this jacket will be your gift recipient's go-to choice, in and out of the gym. They're pre-shrunk, so you don't have to worry about your washing machine doing havoc later.
Insulated Water Bottle
Hello perfect stocking stuffer! It's super important that your little (or big) cycling fanatic stays hydrated, isn't it! This earth-friendly, reusable 20 oz. insulated bottle is strong, BPA-free, and will keep their water nice and cool while they're busting through those intervals. 
Cotton Sweat Towel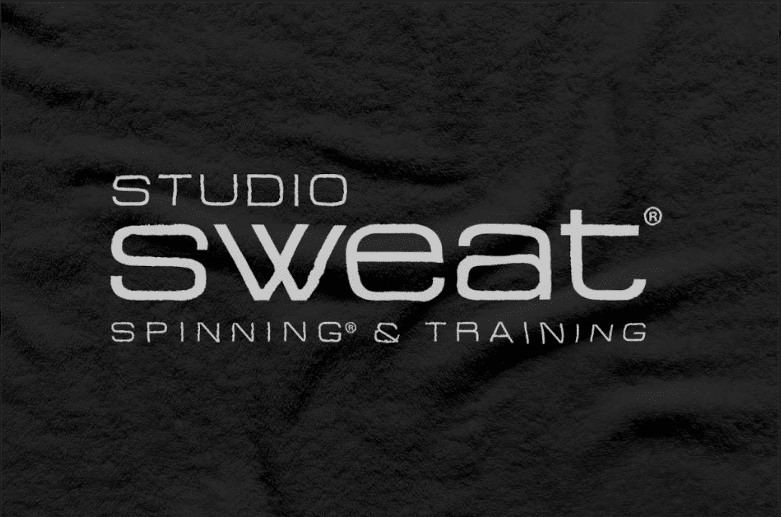 Nothing, and we mean nothing, is better than breaking a sweat. It's the currency of fitness, and it's our tell-tale sign that we're getting shizz DONE. But what do you do with all that hard-earned sweat? You mop it all up with our fresh-and-fancy 23″ x 16″ (perfect handlebar-size) SWEAT towel, that's what! Made from 100% cotton, these super-soft numbers will dry them off… so they can push even harder and earn more sweat! 
Unlimited Live & onDemand Classes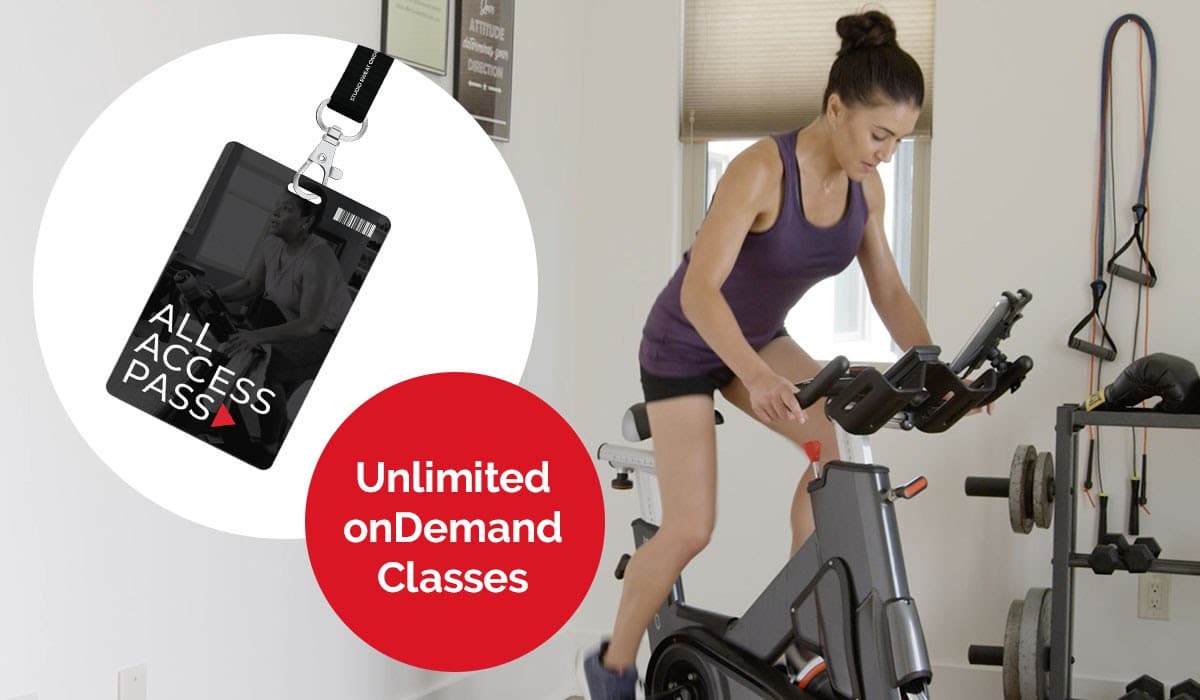 We've come to the mutha of Spin gifts… unlimited streaming fitness classes with Studio SWEAT onDemand (SSoD)! Our All Access Pass plans deliver everything your prized pedalist needs to get the best workouts from the comfort of your home — passionate trainers, a huge variety of classes (not just cycling!), and a worldwide community of members who're always ready to cheer each other on to beat their best. We offer 3, 6, and 12-month plans, plus a 7-Day Free Trial to get their feet wet. This holiday, give that special someone the gift that keeps on Spinning… SSoD!
And Best of All… the Gift of Choice!
Now, what if you're not quite sure what gift your Special-Spinning-Someone wants, what then? We'll tell you what… SSoD gift certificates! These handy, dandy, always-in-demandy gifts can be used to purchase single class downloads, class packs, All Access Passes, and any of the gear listed above! We've got them in multiple denominations, so you can choose what works best for your recipient, and let them decide!
Well that's it, friend. We hope you and yours have a happy, healthy, and sweaty holiday!