Who could forget the undeniable juggernaut that was Peloton®? This company leapt from obscurity, boasting an exciting new 'spin' on home fitness, and featured spectacularly chiseled and well-lit instructors getting their pedaling about in a swanky NYC studio. They had fun commercials featuring the Ramones, a cavalcade of celebrity endorsers, and all the industry buzz anybody could ask for. Yes, for a time there it seemed like everybody was drinking the Kool-Aid, spiraling into a Peloton hysteria, and buying lots and lots of hype.
Speaking of buying — all those newly converted diehard fans had to shell out more than a couple grand to get their hands on (and feet strapped into) that prized Peloton bike. Even those with no cycling experience (or interest) whatsoever seemed to be happy to drop thousands (plus on-going monthly subscription fees if you want to actually use the thing) for a lighter-use consumer-grade bike that could only be used with a single fitness platform. Surely, nothing could go wrong with this scenario, right? Right???
Well, in a word, wrong. The fact is that more and more ex-Peloton'ers are realizing that this magical machine wasn't all it was cracked up to be. In fact, it's turning out to be a whole lot less bang for all those bucks they forked over. So the question is, what can we tell all those with this on-going, over-priced fit tool in their garage?
Firstly — sorry, friend. And secondly, there is hope! You can still use the bike you invested in without sinking more into it. Remember that whole concept of sunk cost and not throwing good money after bad? Well now's the time to practice that.
I'll be straight with you. I do work for what I consider the best option for all your online fitness needs, but listen, I'm writing this because so many have asked me for advice on this topic. And, the things I cover below apply to virtual fitness in general. So, yes, please check out Studio SWEAT onDemand (it's free to try and it does happen to be awesome), but read on to learn how and why you can and should stop wasting your hard-earned money, but still take advantage of what you've already invested.
So let's talk about these things and how you can get around them: 
The Price Tag
We'll start with the faberge elephant in the room: the sky-high price of Peloton. The Bike + package will set you back a good $2,495, and add to that a cool $44/month (the company recently raised monthly subscription prices) for access to their live and virtual classes. The sad and sorry truth is that many of us, especially in the wake of today's volatile economic climate and ever-increasing inflation, probably don't want to spend that much to stay fit and healthy. And a lot of us simply can't. There are a lot of other great options for way less than that per month. Just saying. 
The Screen Positioning
Peloton often boasts about how easy it is to adjust the screen that's affixed to the bike. Well that's all fine and good — just one problem, well actually two. You're not supposed to be looking down the entire time you're riding! Think about it, you're riding a road bike through the streets of a city, or blasting down a mountain on your 18-speed…are you staring at the ground below you? Nope! Not only is it unnatural to be looking downward during a 60-minute all-out cycling class, it also puts unnecessary strain on your neck. If you are looking for a quick guide on all-things-screen positioning, including proper size, angle, distance, and more…check out this comprehensive video tutorial.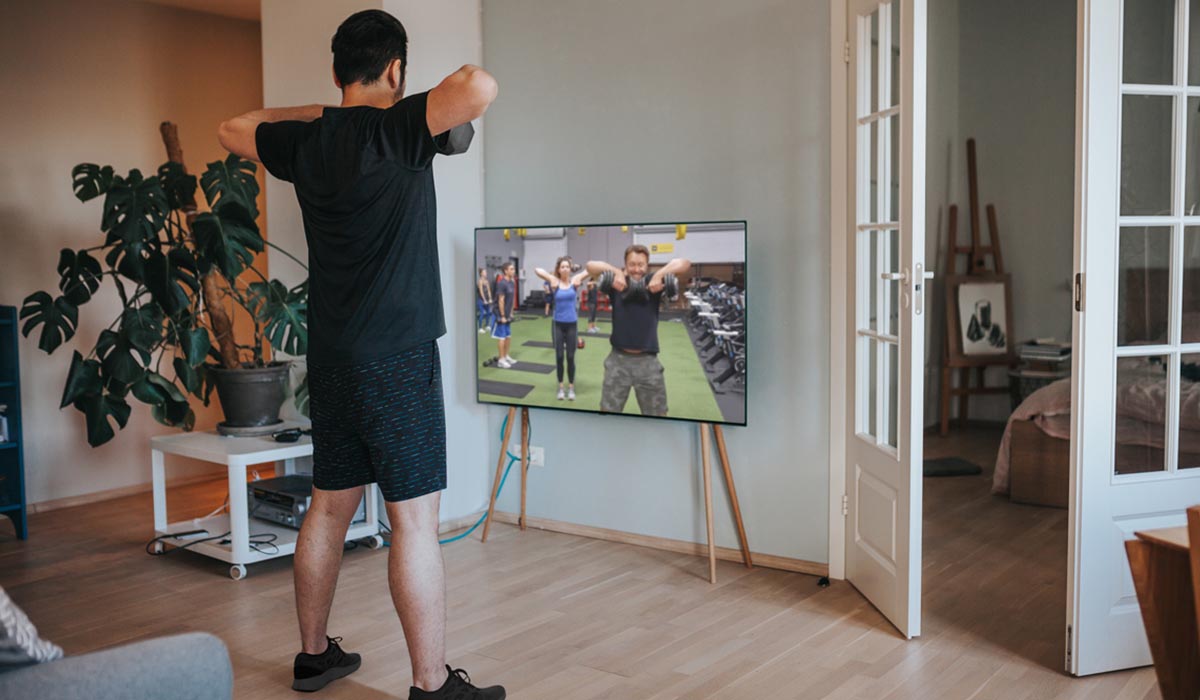 Secondly, that screen is going to become obsolete, friends. And it will set you back a heck of a lot more than every other screen in your house combined: pc monitors, TVs, tablets, phones…all of those together cost less than that soon-to-be obsolete Peloton screen. So why not use all those other screens as options to stream your workouts, right?!
The Show, Not to Be Confused with the Workout
Another issue that many former Peloton preachers have found themselves dealing with is basically being tired out. Not by heart-beating, sweat-inducing cycling classes, but by all the bling that comes with them. The manicured stages, the fitness model instructors, and the background models with fake smiles plastered across their faces. It's all just a bit too much.
After a while, many users find themselves longing for something more relatable, something more intimate, something more REAL. Like how about following instructors that are clearly there to help you, not glorify themselves. Know what I mean? There are options. Like in our classes we feature students and even instructors that show that 'fit' can come in many shapes and sizes.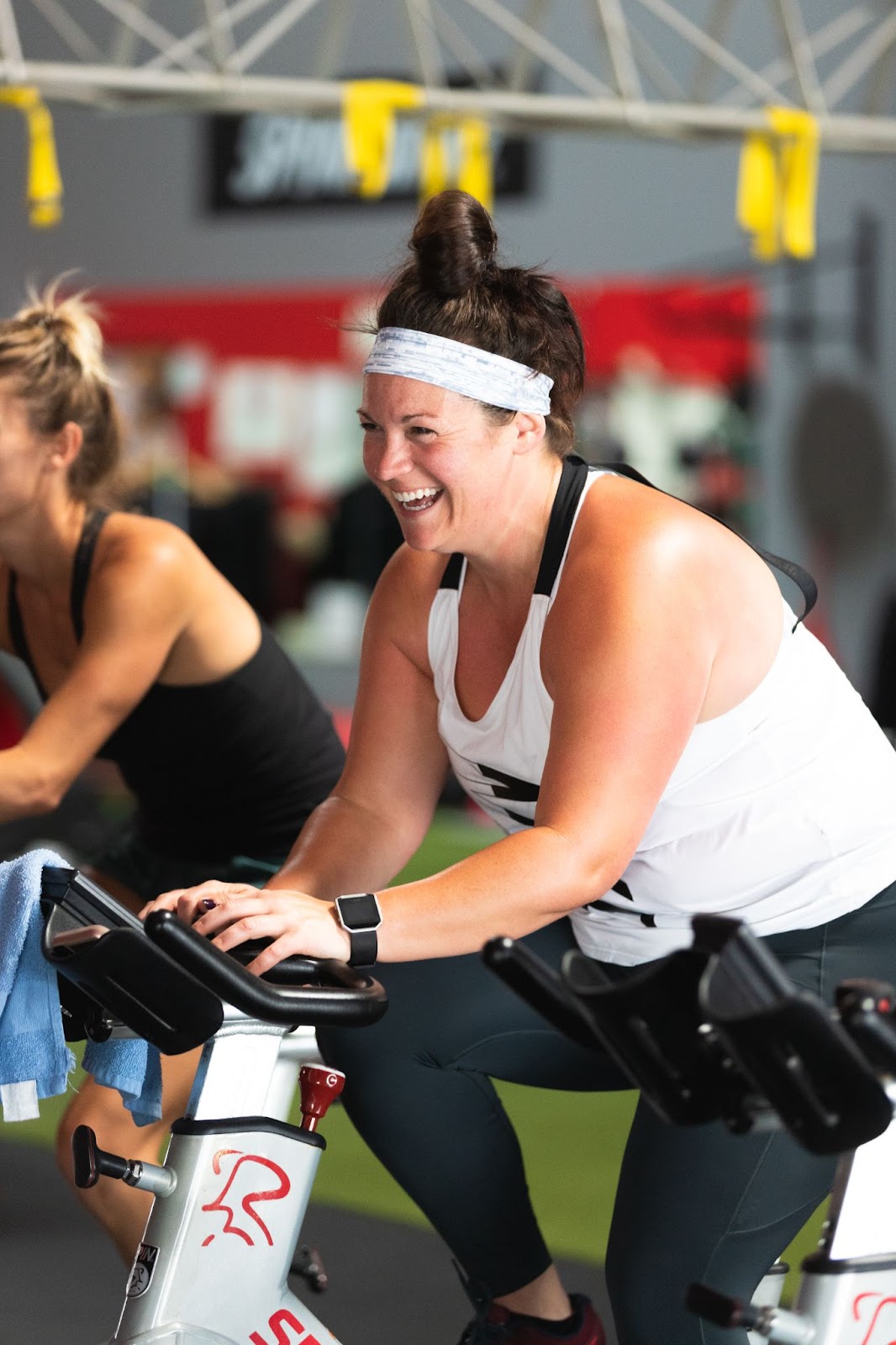 The Cure to the Peloton Hangover
So what's the answer, you say? It doesn't have to be to sell your Peloton bike. There doesn't seem to be a market for it anyhow. Rather, try another fitness app like Studio SWEAT onDemand so you can:
Continue to use the bike you already invested in

Stop being pressured to spend $44 every month to exercise

Pick your head up to take classes on screens that aren't locked 

Stream a larger variety of workouts — BTW, I do have to mention that Studio SWEAT onDemand has been named by several sources like Shape magazine a

s

The Best Fitness App for Variety

with tons of fusion workouts (like Cycle & Sculpt and Yoga-Pilates), Arms & Abs, Bootcamp, Barre, and many more. 

Skip the show, join a real workout, and get results from wherever you are

Stay connected to a community — don't worry, other apps like ours have a rabidly rambunctious community of members from around the world! Like our global community is one of the tightest fit families you'd care to meet, and they're always on hand to push each other on, pick each other up, and inspire each other to keep going. It should feel like a community, not a cult.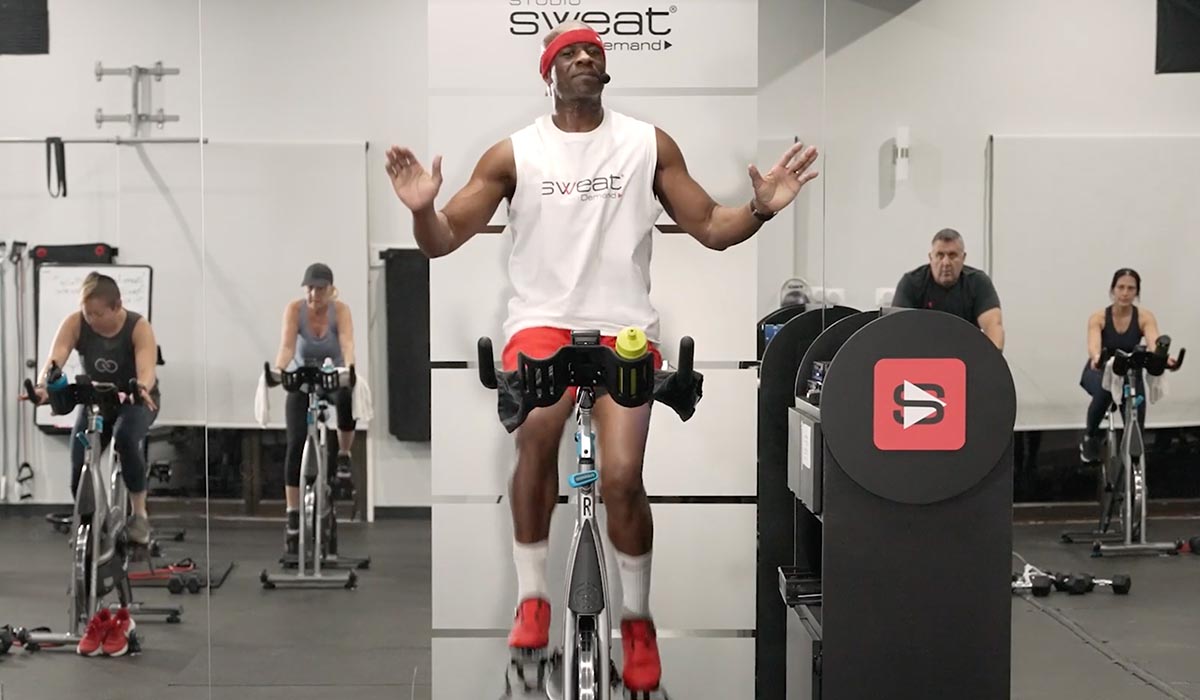 So just know that there are options, don't give up, and we promise, after a couple months, you'll be saving money and staying fit, saying 'Pelo…who?' Let's go!