Of all the amazingly effective fitness tools out there, and there are a ton, our hearts always seem to land on the unassuming resistance band. Sure, there are seemingly more impressive fitness tools out there – equipment like the mighty and mountainous stair climber, the majestic and almost medieval power rack, or the modern marvel that is the Pilates Reformer.
But you'd be hard-pressed to find a tool that packed more punch in a less expensive package than the humble-yet-humbling resistance band. And we're convinced that one look at the benefits of resistance band training is all it takes to convert anybody into a true believer. So if you're still slightly resistant to the irresistible persistence of resistance bands (and are ready to go the distance)…well, you've come to the right place.
First, What Is Resistance Band Training?
Simply put, a resistance band is a piece of durable, stretchy elastic that delivers reverse resistance when stretched. The more resistance the bands receive, the more they put back in the opposite direction. Resistance bands can be used in an endless array of workouts, adding intensity to strength exercises for the entire body.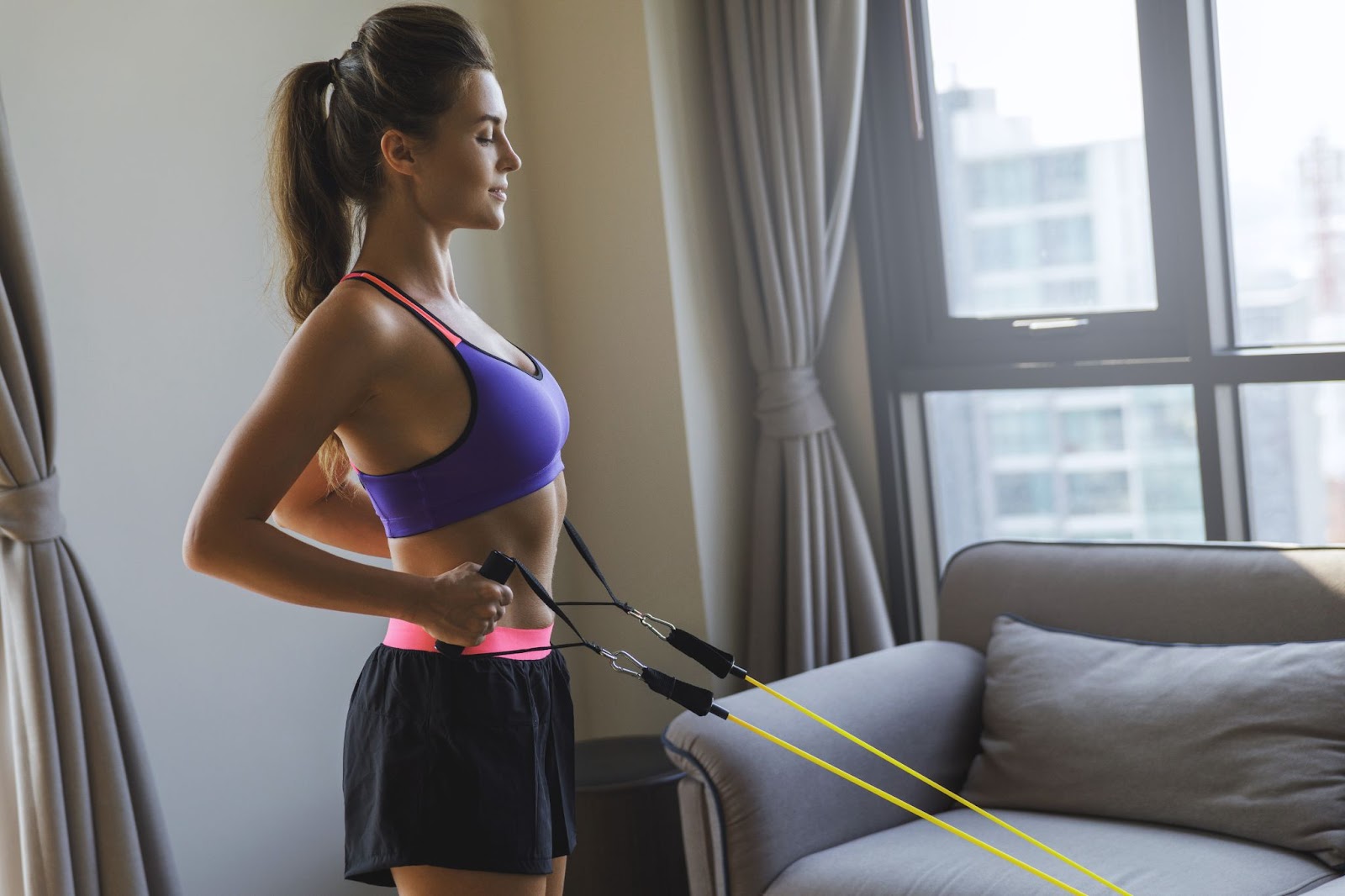 Types of Resistance Bands
Things can get a bit confusing with the different types of resistance bands out there. There is the classic (in our opinion) resistance band, which is a stretchy, thin tube with two handles on either end. Other popular varieties include figure 8 bands (which are the same types of tube resistance bands, but about 18" in length and shaped into a figure 8). Super bands, which are ultra-high strength bands that can be used for full-body weight exercises like pull up assistance, and are flattened, long tubes in a circle (picture an ultra large fettuccine noodle in a loop). Therapy bands, which are much smaller, have flat surface loops with no handles, and are much more gentle on the body, which is why they're used in general physical therapy practices. 
The Color Code
Most manufacturers of resistance bands have stuck close to a common color scheme, making it much easier to identify the resistance of each. Here they are: 
Level 1 (Easiest): Yellow
Level 2: Red
Level 3: Green
Level 4: Blue
Level 5 (Hardest): Black
Now that we've got that out of the way, let's talk about why we love resistance band training oh so much.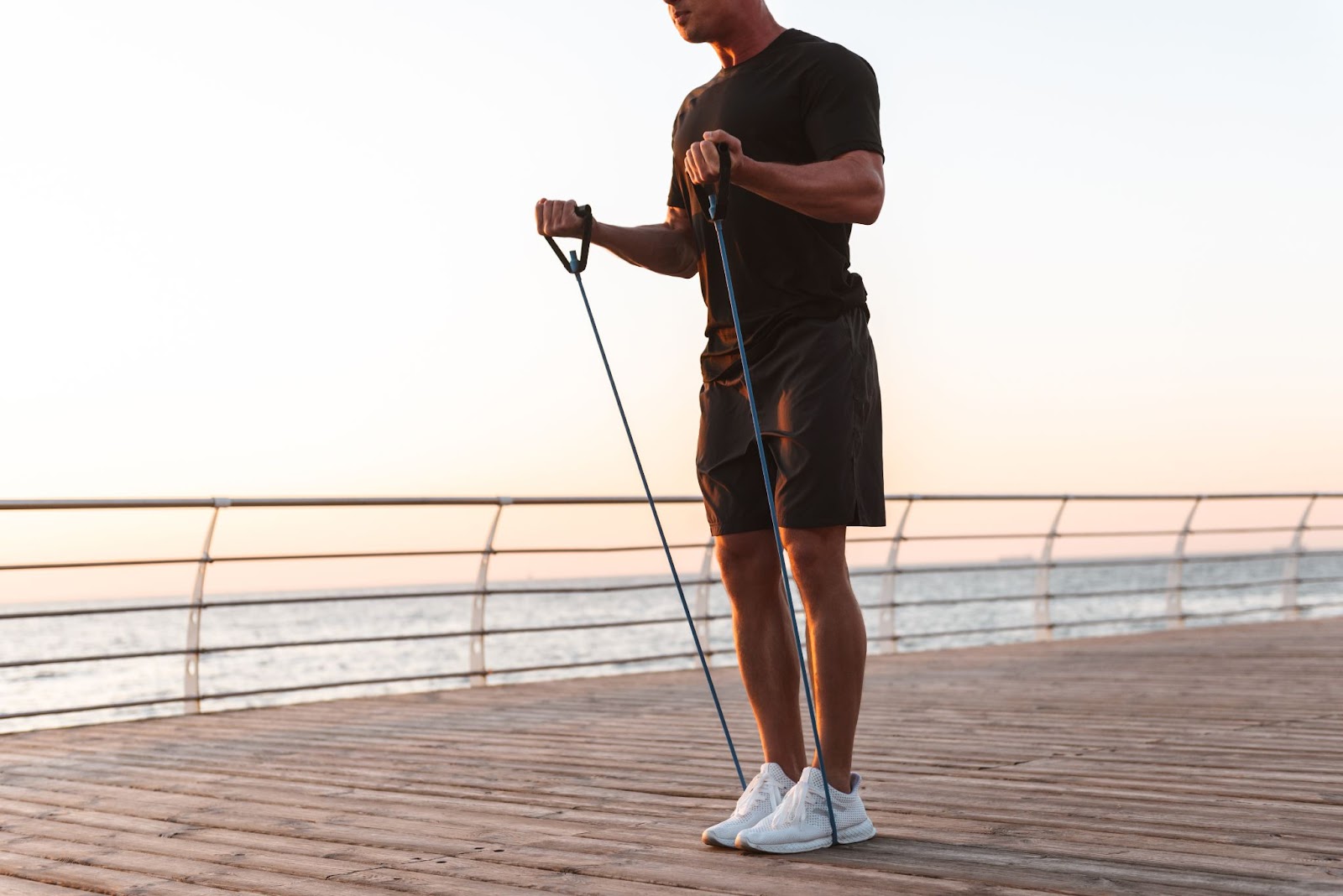 Unparalleled Versatility
One of the biggest benefits of resistance bands is their versatility. They can be used for lateral raises, squats, chest presses, leg presses, bicep curls, seated calf presses, chin ups, and so much more. In fact, powerlifters even began incorporating them into their heaviest lifts to increase their strength gains! 

Increased Muscle Stimulus
Resistance bands offer a surprisingly effective stimulus to the muscle groups. They increase tension and accentuate force at the peak of a lift, provide proprioceptive feedback (awareness of alignment), and help reduce the inevitable imbalance and overcompensation we all experience. You can work with bands on their own, but by incorporating them into your regular weight training routine, you can see and feel the gains!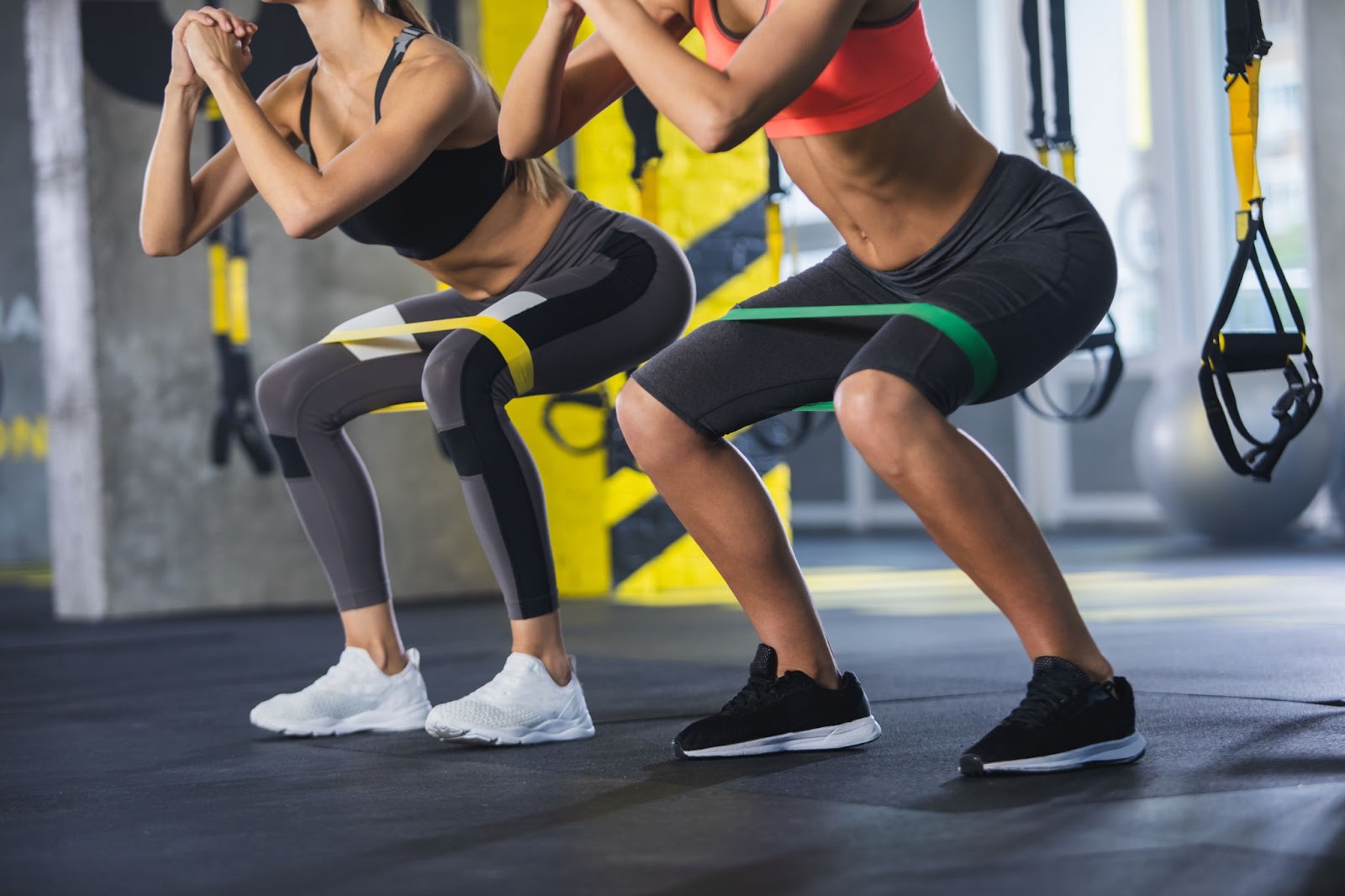 Amazing Core Activation
Many of the most popular resistance band training exercises involve a lot of stabilization when performing them, and that means you're getting a great core workout as you train! It's similar to the effect of standing atop a BOSU ball – the need to constantly shift your weight to stabilize yourself accesses the majority of your core muscles.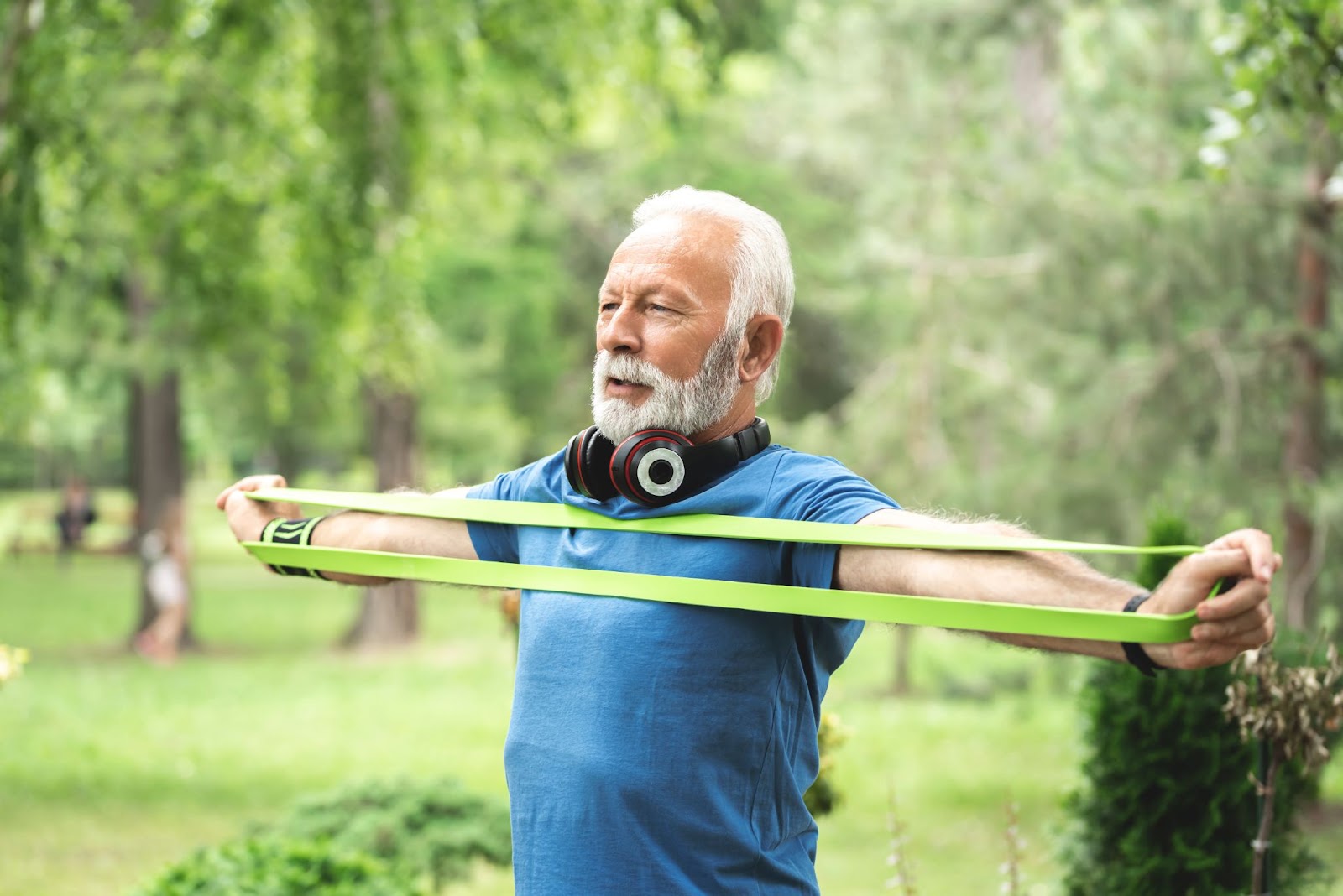 Lower Chance of Injury
When training with heavy dumbbells and barbells, our bodies are at risk of serious injury if we push too hard too soon. The beauty of resistance bands is that they gradually increase in intensity. So if your body isn't ready for what you're attempting, you'll only be able to push so hard and go so far, saving yourself from potential pain and tears.
Lightweight, Portable & Inexpensive!
Possibly our favorite benefit of resistance bands is that they're the most accessible workout tool out there! Machines cost a fortune, require 15 weightlifters to move them, and take up tons of space in your home. Dumbbells, barbells, and benches are also heavy and cumbersome. But resistance bands are super affordable, and portable!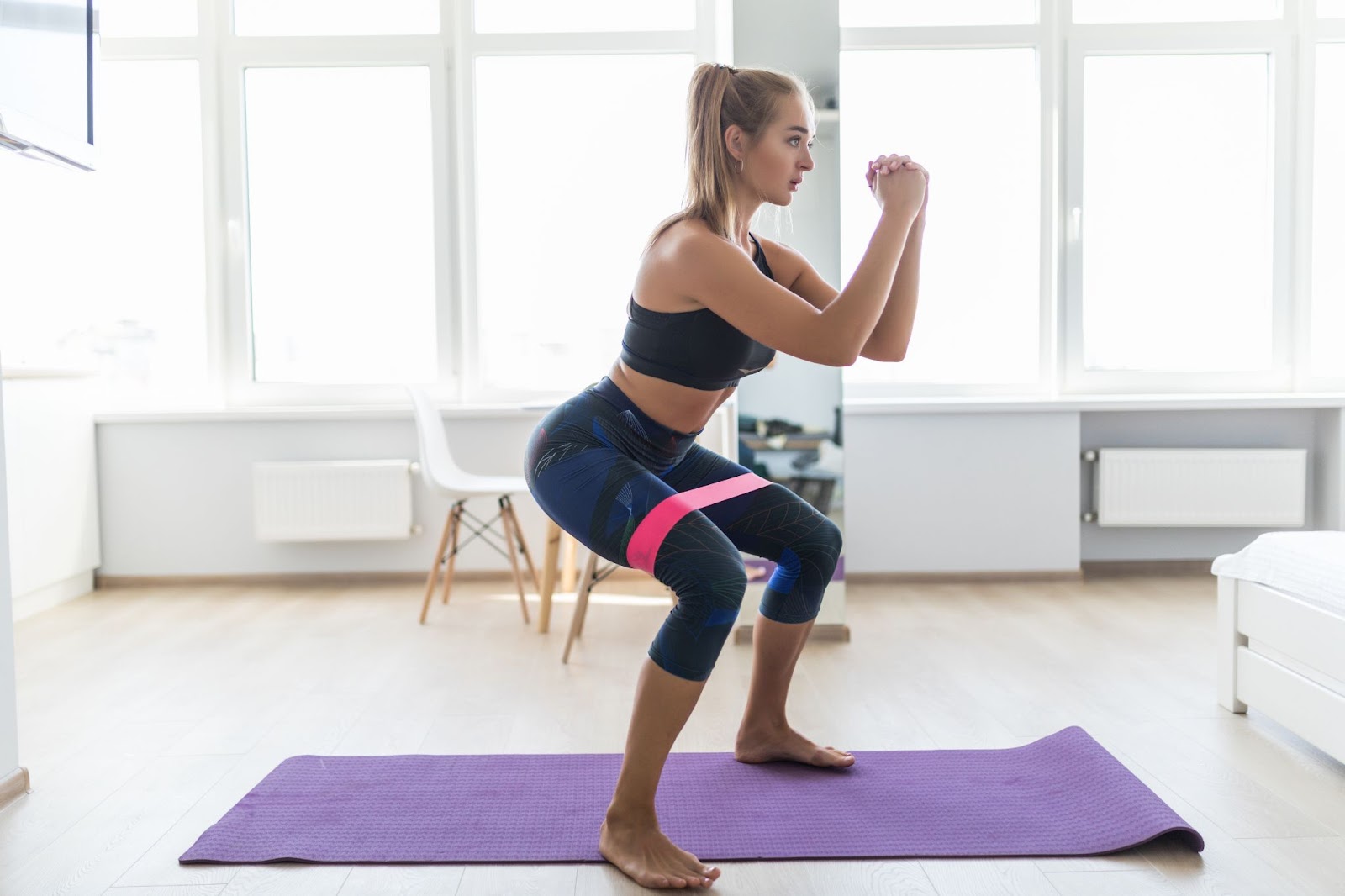 Well that should've educated you about the irresistible benefits of resistance bands. Ready to get to work? At Studio SWEAT onDemand, we've got a full library of Resistance Band Strength Training Workouts that you can do from the comfort of your gym, your living room, your hotel room, or basically anywhere! And if you want to access all of our virtual fitness classes, such as Bootcamp, Kickboxing, Indoor Cycling, Yoga, Barre, TRX, HIIT, Pilates, and more, you can sign right up for our 7-Day Free Trial.
Sign up now — we promise, you won't be able to resist it!