If Multiple Sclerosis and Covid don't stop her… well, nothing can!
When we at Studio SWEAT think of the word "unstoppable," we immediately think of SSoD Trainer Monica. Today, she's joining Cat Kom to talk a little about her experience living with Multiple Sclerosis. 
How and when? 
Monica used to love running but was noticing her feet were clicking together, which she thought could be a pinched nerve. Even on an elliptical, she couldn't keep her feet where they belonged. After visiting a neurologist, in 2012, she was diagnosed with MS. 
Lucky for Monica, who loves working out to a rhythm, and loves pushing hard and fast, she found Spinning. Whether in running shoes in the cages or clipped, her feet stayed where they belonged and she no longer had the stability issues of running, but still could get that refreshing workout in. 
What changed after the diagnosis?
Monica was secretive about her disability for about three years, but
eventually learned how to talk about it. She went to a lot of classes and support groups that helped her figure out how to adjust. 
Not surprising, there are some days that are harder than others, but Cat loves how Monica always has a positive outlook, adapts, and doesn't act like a victim. In her SSoD classes, she shares her joyful positivity and even some ways to adapt your workout routine if you have limitations or disabilities. 
What are the regular struggles?
Balance is a common issue for Monica. In fact, when she does rock that hard-core ride, she usually stays on the bike for a while longer than most to get her heart rate back down to support her balance back on the ground. 
Cold weather (and extreme heat) is a problem, so luckily we don't see that too often in San Diego. She's also got a small problem with numbness in her feet. 
The MS educational classes she took really helped her appreciate what our bodies are able to do.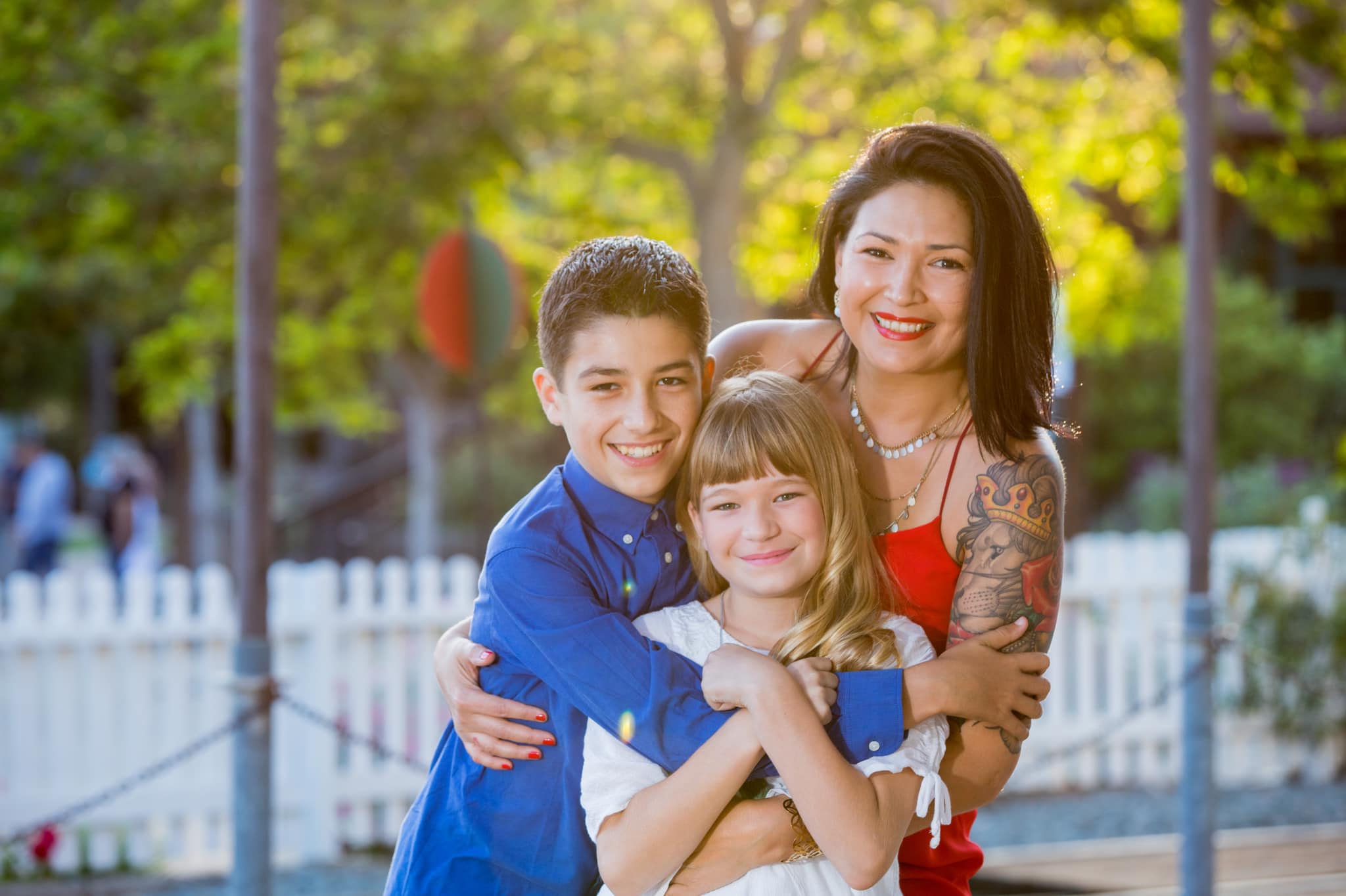 Any recent news?
During "lockdown," both Monica and her husband contracted COVID, and for Monica, it was a rough couple of weeks. While her COVID symptoms were flu-like (like many), her MS symptoms flared up much more than normal. We're all happy that she's back and ready to ride!
While Monica could gush on and on about how supportive the SSoD community is to her and to others, we can easily say that she is an inspiration to all of us! 
And for inspiring, body-sculpting, fat-torching workouts, including some 'add to faves' led by Monica, check out Studio SWEAT onDemand!
BODY-SCULPTING WORKOUTS. NON-STOP NEW RELEASES

|

Pick Your All Access Pass Now!