So…you wanna talk 10K? You've come to the right place. Whether you've just finished up your first 5K and are hungry for more, running to raise money for a special cause, or looking to kick off your running career with a pretty solid challenge — this blog's for you. 
A 10K race is a thing of beauty: it's way less brutal than a marathon (hats off to you 26-milers out there, but we'll hold off on sipping those weird goopy pouches for as long as we can), but it's also quite a big step up from a 5K. A 10K hits that sweet spot in the running world — sitting just between speed and endurance, quick bursts and long hauls, and it's also a great way to get comfortable with 6 mile runs, which is a solid stepping stone for bigger and better things. 
So with that in mind, we've got the ultimate 10K training plan for beginners, intermediates, or even seasoned running wunderkinds (runnerkinds?). Read on for our tips!
How Long Do You Need to Train for a 10K?
The first and most important question you need to ask yourself is how much time you realistically have to train for your 10K. Are you adopting an all-out, full-time, grow-a-beard-and-move-to-Siberia training schedule? (Sorry, yet another Rocky 4 reference.) Or are you adding a fun hobby to your already packed schedule? To give you a safe range to work with, we've broken down our 10K training plans to 4 and 8 week schedules. If you're new to the game, we suggest the 8-week plan.
What Time Should I Be Aiming for?
If you're a novice, the obvious answer is…you shouldn't! Don't worry about hitting some arbitrary time, impressing your neighbors, or trying to break any records. Just aim to run steadily, properly, and to completion. For more experienced runners, use this equation to figure out a good ballpark target:
See how far you can run comfortably in 15–20 minutes

Calculate that distance in miles

Divide that distance by the time

Multiply that number by 6.2 – that's your goal time for your first 10K!
Ok, now let's get into the 10K training plans!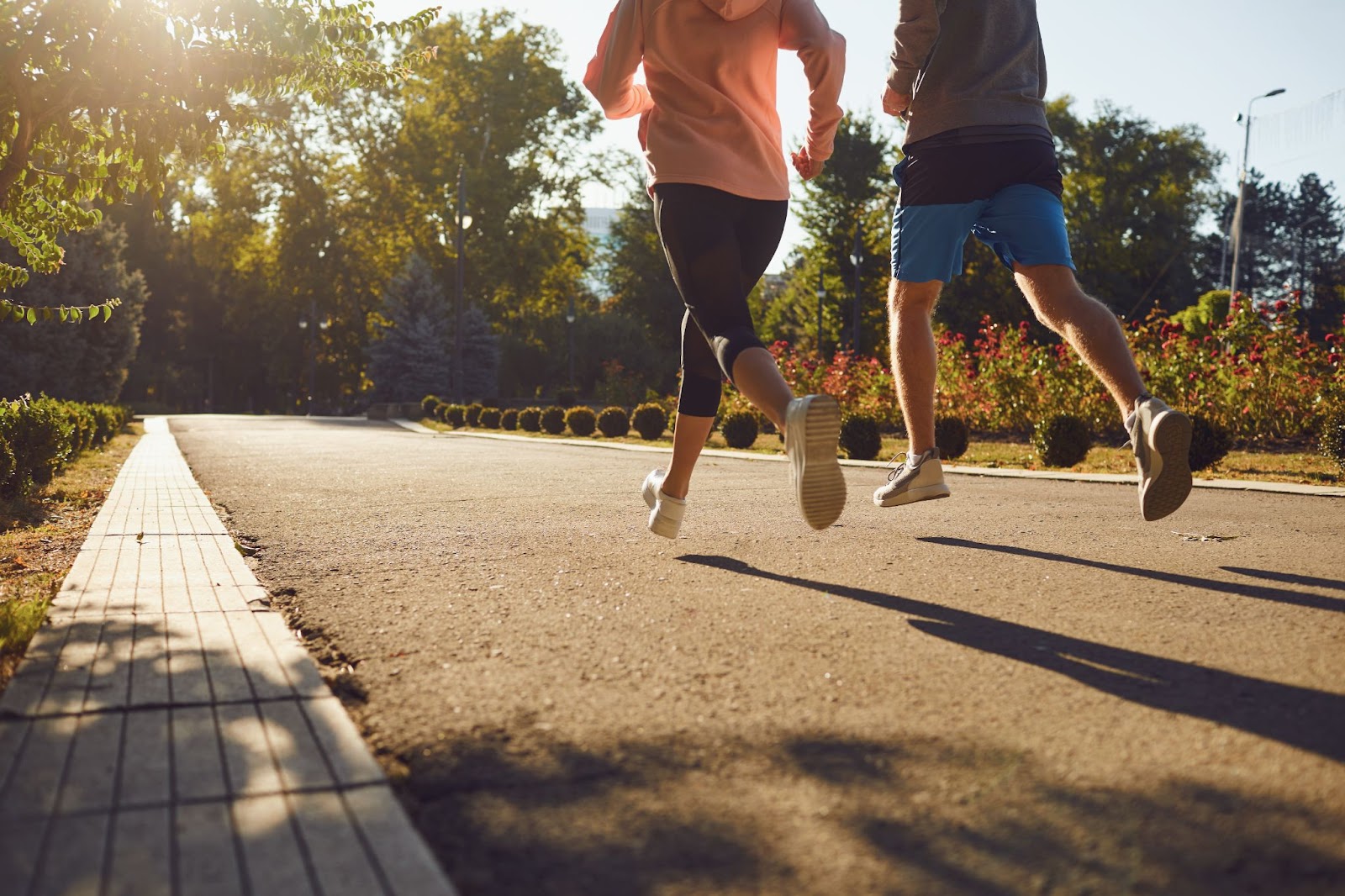 Your 8-Week 10K Training Plan
8-week plans are ideal – they give you a chance to continuously improve your skills, build some endurance, and notice real change in your fitness. You can build up your running skills by running 3 times a week (resting in between runs), chalking up a good 20-25 miles weekly. Here's your 8-week 10K running schedule: 
L/M = Low to Moderate 
M/H = Moderate to High
J/R = Jog/Run Intervals
I/H = Inclined Hills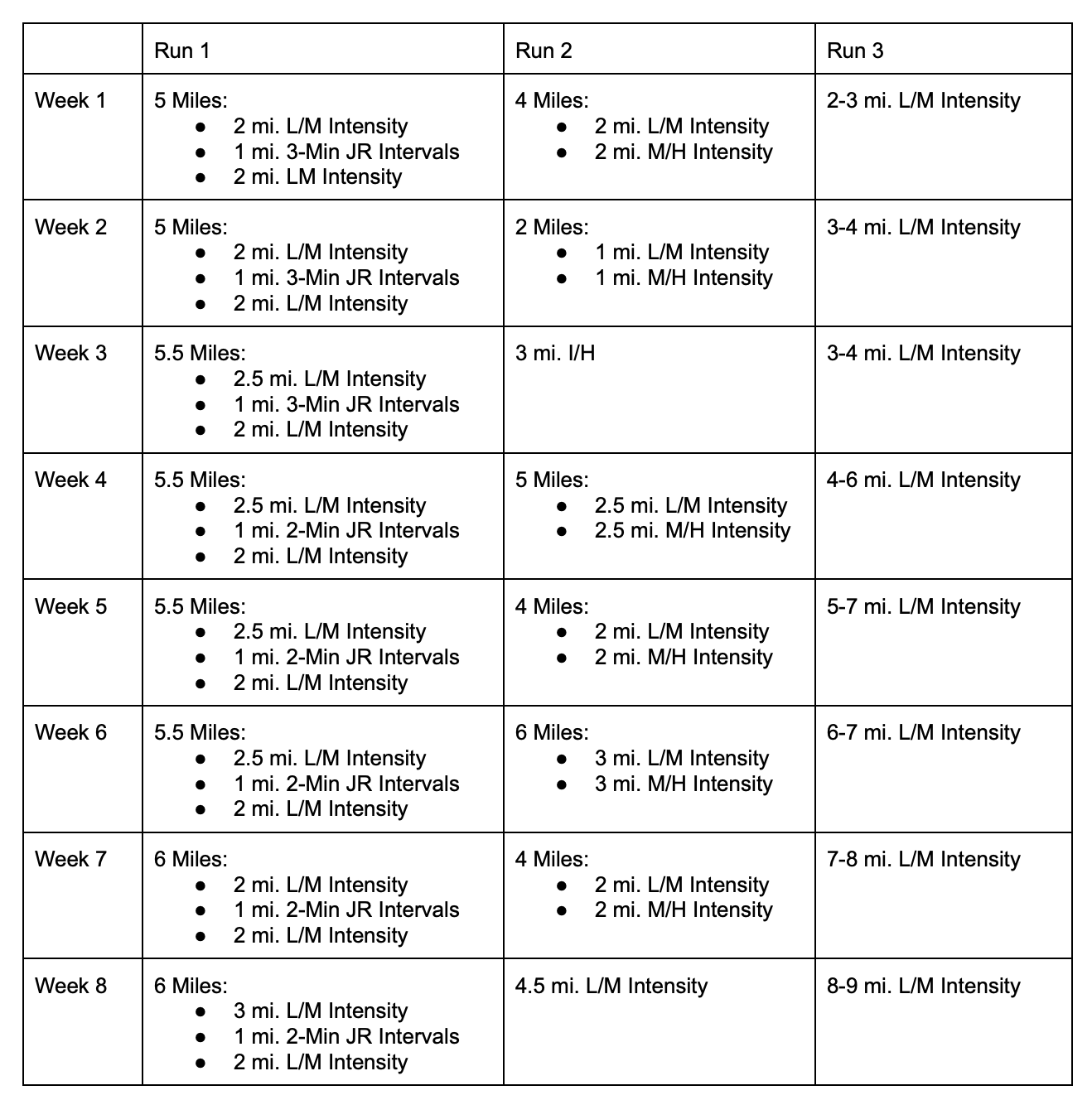 Your 4-Week 10K Training Plan
4-week plans are great for those with some experience under their belts, and not a lot of time on their hands. This training plan requires you to run a more vigorous 5 days a week, resting two days therein. Here's your 4-week 10K running schedule: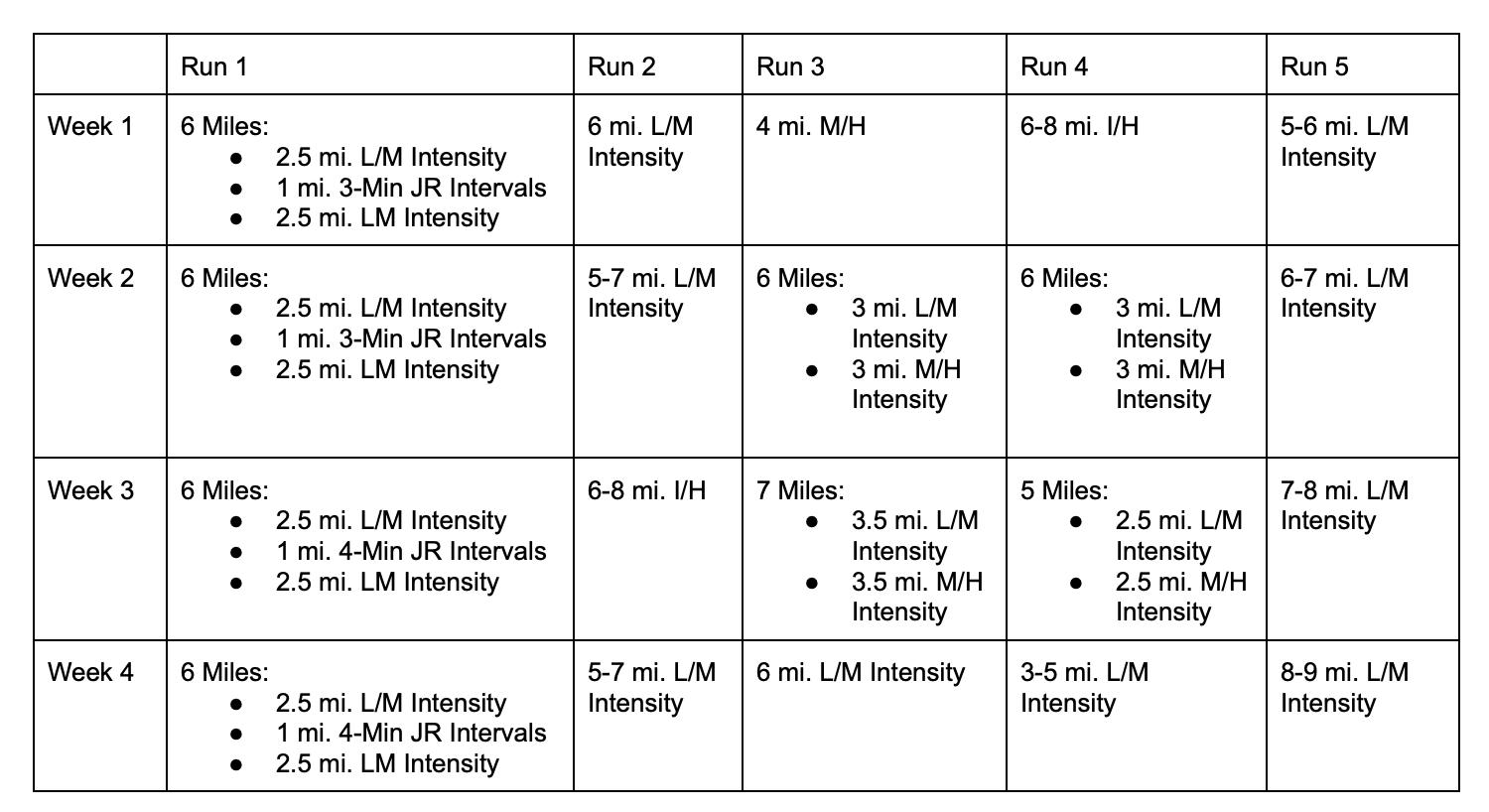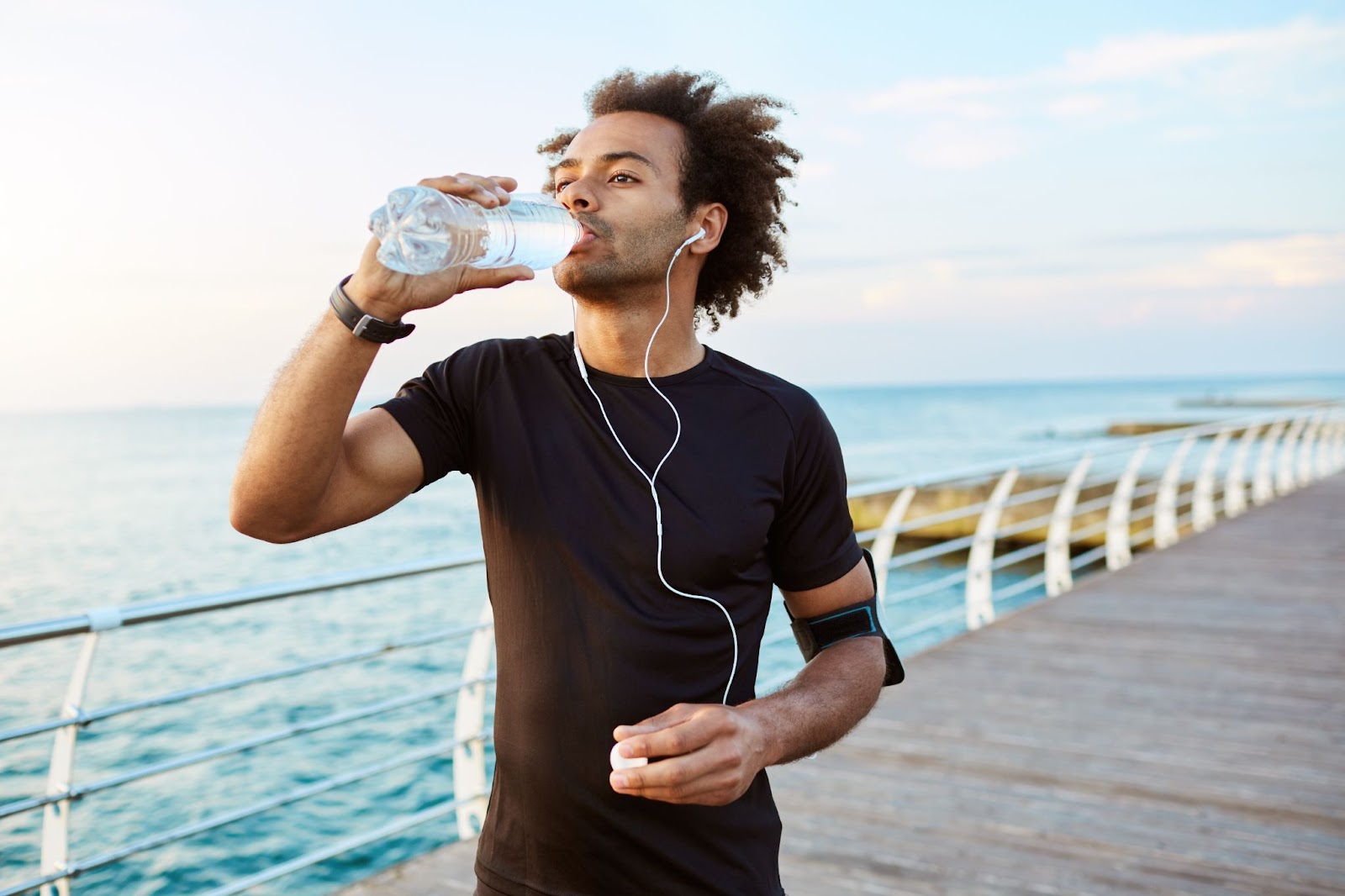 Quick Tips for Your First 10K
Here are some last-minute details you've gotta know about before your race: 
Pacing: More than anything, you'll want to run evenly, at a pace that you can keep up with. Time yourself during the race, and if you've got excess energy towards the end, feel free to speed up. If not, keep it steady. 
Nutrition: Eat a healthful and high-carb meal the night before. Lean protein is fine, but try to stay away from fats, creams, and other greasy foods that can sit in your tummy during the race. (Lest we forget Michael Scott and his famous fettuccine alfredo incident.) On the day of the race, eat about 2-3 hours beforehand, with high carb, light foods. 
Water: This one depends on many factors, such as your running speed and fitness level, along with the temperature of the day of the race. Pay attention to your body, and if you're feeling it, take a sip (or two). 
You've now got everything you need to put the right foot forward on your upcoming 10K. Good luck and godspeed! And when you've conquered that feat, and are ready to push your fitness even further, sign up for a 7-Day Free Trial with Studio SWEAT onDemand! We've got an endless array of Virtual Tread Classes that'll keep you crushing that cardio, day or night. Add to that our amazingly passionate trainers and motivating group of members from around the world, and you've got a treasure trove of training, right in the comfort of home. Happy running!