How to Stay Motivated to Exercise in Winter
We all know how tough it can be to stay motivated to exercise during the winter, but we also know the desire to stay healthy and happy doesn't go away during the holiday season. Even with all the rich food and brisk weather outside, that urge to stay fit is always there. So, despite all the stresses of the winter season, Studio SWEAT onDemand's here to help you get out of those fleece pajamas and get to work!
If you're eager to get sweatin' even when it's freezing out, we've got some winter exercise motivation and tips to make sure you're reaching your fitness goals all year round.
Get Fit from Indoors!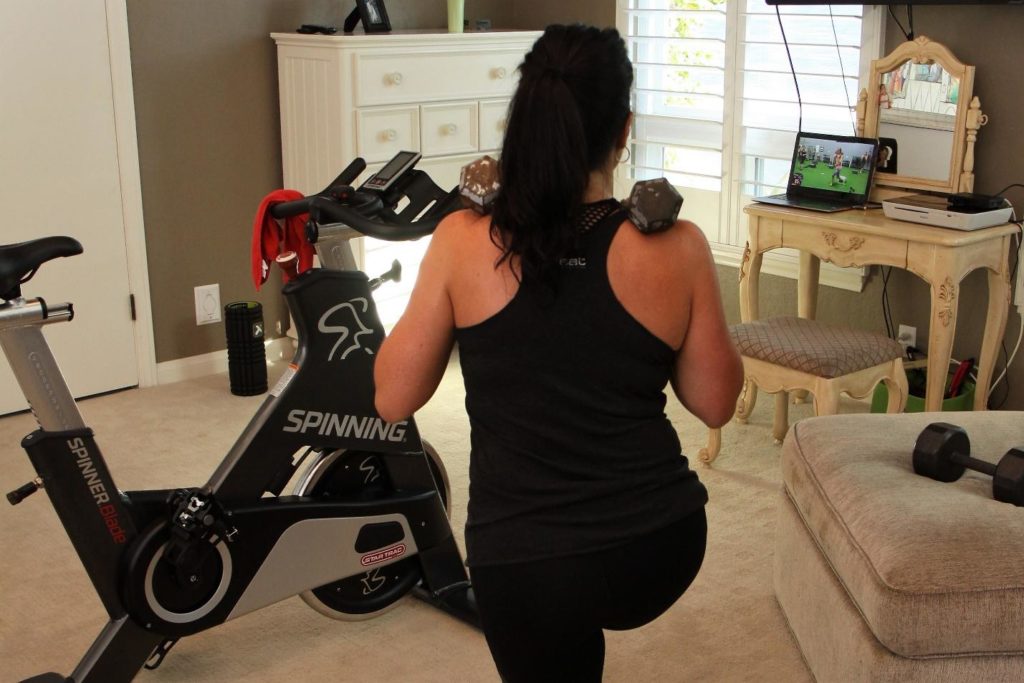 Winter is the absolute best time for in-gym or in-home workouts. When you're able to get fit without having to wrap yourself in winter gear, or when you're able to choose your own workouts, then it's that much easier to find motivation for winter exercise. So hit a group class at your local gym, or better yet, skip the icy drive and jump into your own home workout program by signing up for Studio SWEAT onDemand. With expert help from world-class trainers, 850+ onDemand classes, and a worldwide community behind you, staying motivated during the winter is easy! With our 7-Day Free Trial, you can get a taste of our killer winter workouts, with no commitment necessary. Best of all, you can get fit from the comfort of home.
If you do crave that brisk winter air, keep these important tips in mind:
Layer Up
Don't let rain, sleet, or snow get in the way of your outdoor workouts – layer up your fitness gear! By wearing extra layers, you can more effectively protect yourself from windchill and rain. If it's especially brisk, we recommend putting on an inner, middle, and an outer layer, plus socks, gloves, and a hat.
If you ever feel like you're getting too hot or transitioning to an indoor workout, you can always peel off an item or two.
Always Wear Water-Wicking
It's so important to keep yourself dry in cold weather. Whatever workout threads you have, make sure they're made out of water-wicking materials. Especially for your inner layer of workout clothes—you want something that keeps moisture and perspiration away. As for outerwear, a warm jacket made out of waterproof material that can protect you from rain or snow is an absolute must.
Don't Forget to Cool Down
Even though it might be sub-zero outside, a proper cooldown is still highly recommended. In fact, it's even more important, seeing as you don't want your body going from sweat-drenched to absolutely icy in an instant. Plus, a cooldown is an essential part of preventing a post-workout injury. We love it when people take steps to get fit, but we also want you to be safe!
Plan Your Workouts
The secret to staying motivated and exercising in winter: plan it out. Find a way to keep track of your workouts for each week and what your progress is. When you're able to see how well you're doing and what exercises keep you happy, it's that much easier to keep on going.
---
So 'cmon, what are you waiting for? Let's beat those winter blues!