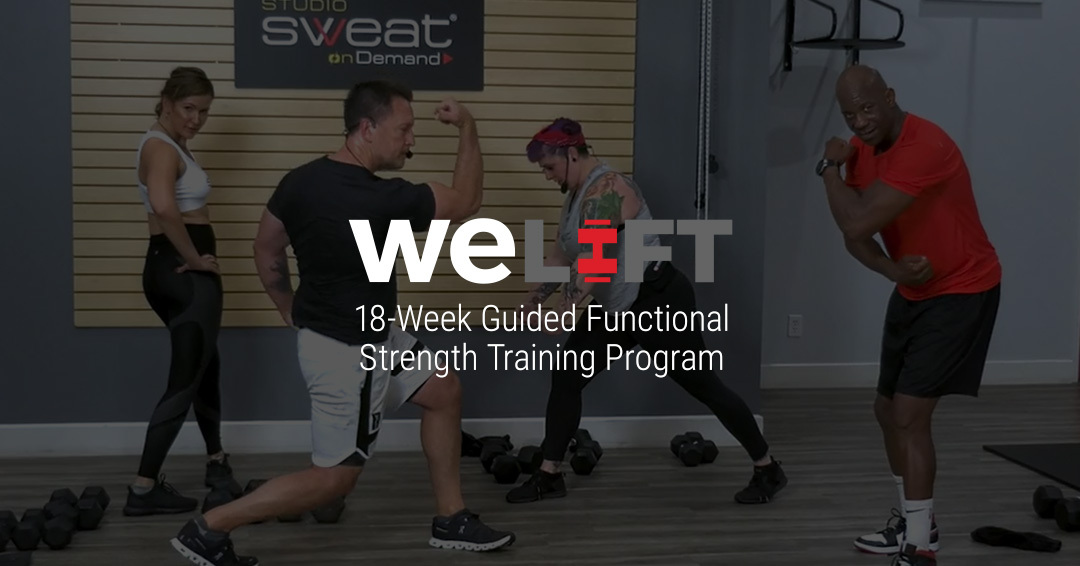 Your WE LIFT Program Starts Now!
Get ready to have some fun with this down-to-earth fit crew of real trainers that aren't looking to become discovered themselves, but rather are there to help you discover YOUR own strength! Join AJ, Brian, Cat & Fred in this amazing guided, progressive strength training program designed for anyone looking to better their fitness level, improve their lifting form, and increase the amount of their body that is made up of lean muscle mass. And it's FREE for All Access Pass holders!
Please Log-In or Purchase Your All Access Pass to Join the We Lift Program  
This Program is FREE for All Access Pass Holders
But you do need to sign-up for the program to access it.
…
Don't Have an All Access Pass? 
What You Get When You Sign-Up for the WE LIFT Program

Access to the
Online Dashboard
Sample Workout
Schedules

Program Guidelines

Trackers for Workouts,
Nutrition & Hydration

And More!
brought to you by