New Challenge, New You…..Sign-up Now for this fun new 21-Day Fitness and Mobility Challenge.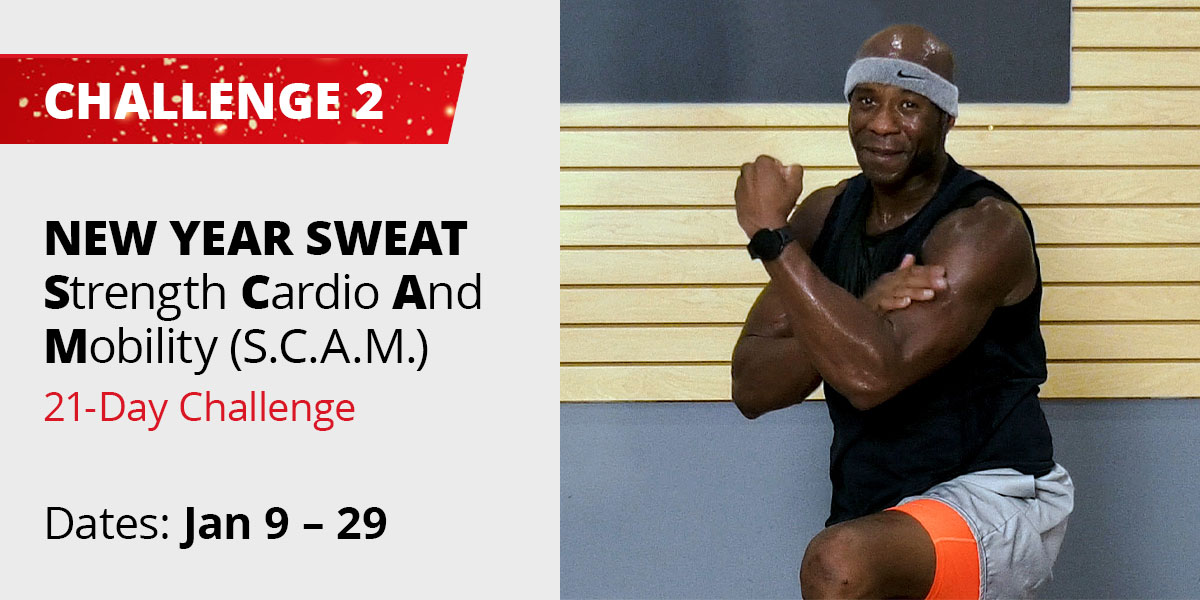 ---
Here's how you compete in the challenge:
Must do 2 cardio SSoD cardio workouts per week (ie, Spin, Tread, etc) 30 minutes or longer
Must do 2 SSoD Strength Focused Workouts 15 Min or Longer – Good news, if you take a Run or Spin with Strength Fusion Class 55 min or longer you can track it as one of your strength and one of your cardio workouts
Must do 2 SSoD Mobility Workouts  (Stretch & Restore or Yoga) 10 Min or Greater
Your SSoD classes will be tracked through our SSoD Fitness Tracker, which you can click here to see anytime. Good News! We can see every SSoD class you take and this is how we know you took your 12 SWEATmas classes!
Private Facebook group for all challenge participants!

Raffle for Prizes for those that successfully complete the challenge like:

Studio SWEAT Poster Autographed by Your Favorite Trainer!
SWEAT T-Shirts
SWEAT Beanie Hats
SWEAT Water Bottles
And More!
Want to have even more fun?
Request to join the private challenge Facebook group!
________________________________________________________________________________________