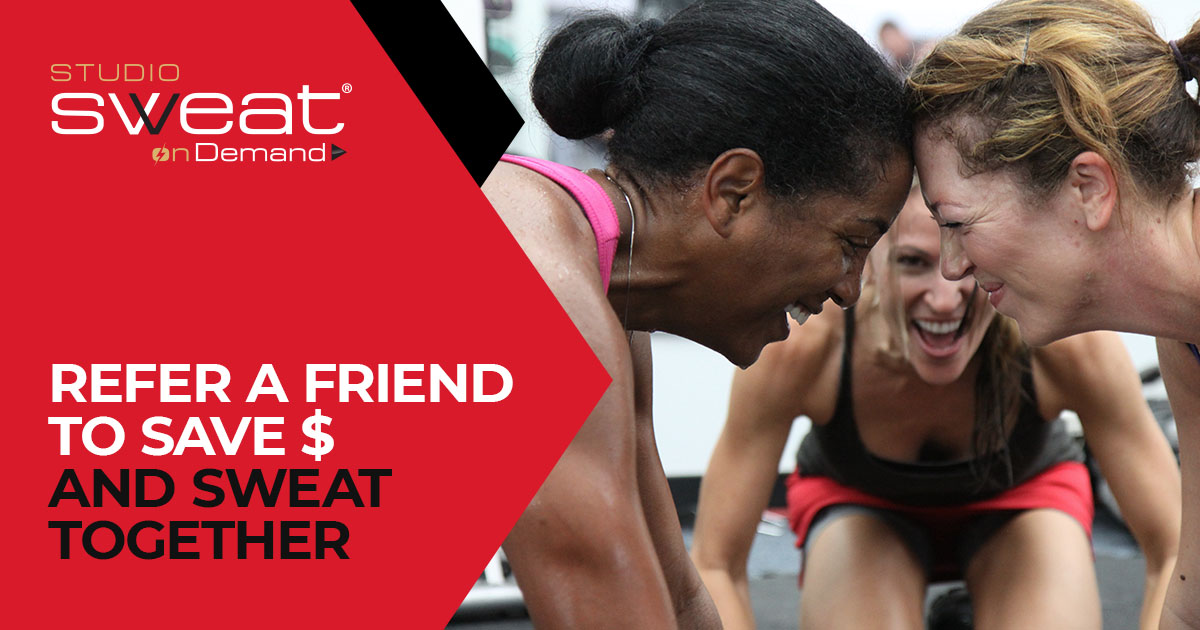 If you refer a friend or family member to Studio SWEAT onDemand, have them forward their All Access Pass purchase receipt to ondemandsupport@studiosweat.com and include your name & email address. Both of you will get $5 off your next All Access Pass renewal.
If you refer multiple friends or family, you keep racking up the $5 off! So if you refer 5 new All Access Pass members, you'd get $25 off your next renewal…SWEET!
Posted in: SWEAT Tips BODY-SCULPTING WORKOUTS. NON-STOP NEW RELEASES | Pick Your All Access Pass Now!