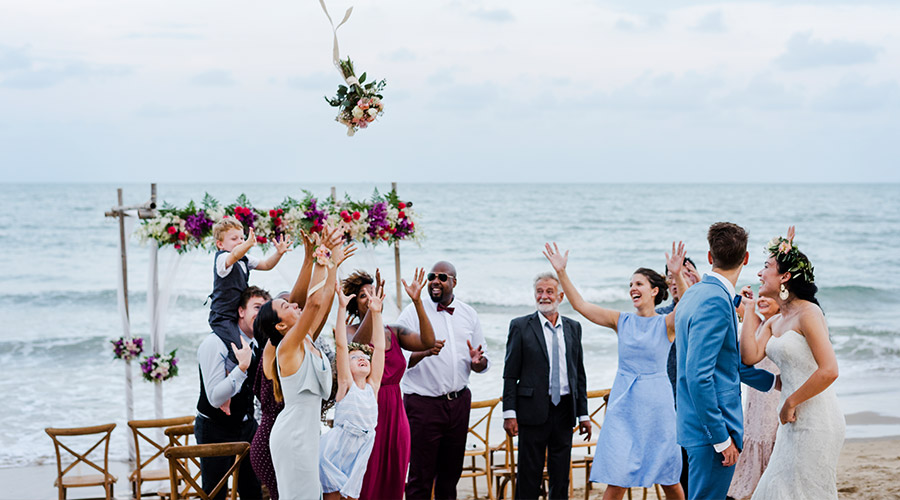 The Top 1-Month, 3-Month and 6-Month Workout Plans for Brides to Be
The question has been popped, you said yes, and before you know it, you'll be saying "I do!" You want to look and feel your best on your big day, and that might mean adding a new fitness routine to your wedding planning to-do list. 
With so many fitness options out there, it can be overwhelming to get started. At Studio SWEAT onDemand, we're here to help you get moving. Whether you have one month or six until the big day, we've got the best pre-wedding workout plan for you.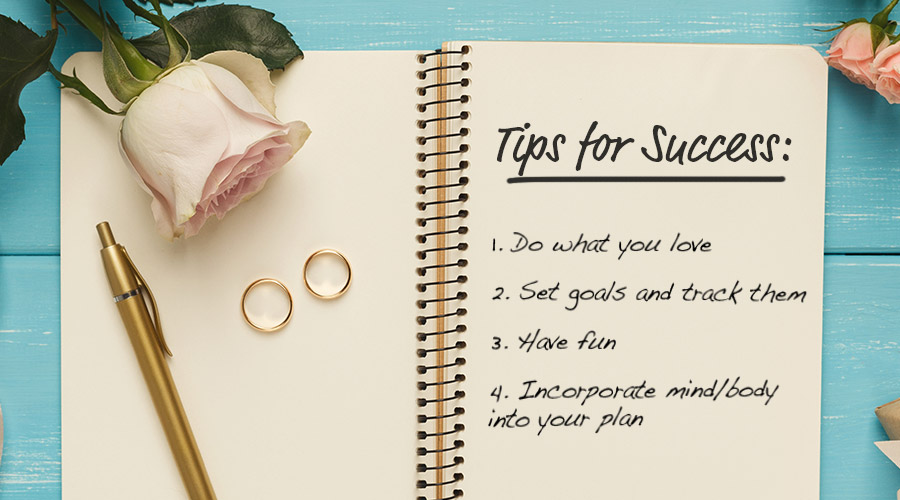 Tips for Success:
Do what you love

. Somewhere out there, someone LOVES burpees, but maybe that's not you. And that's okay! The cool thing is that there are TONS of alternatives within the world of fitness. Don't love to run? Try Spinning! If you're new to working out, it may take some trial and error to find your groove…but

keep trying

.

Set goals and track them

. You're probably using some kind of tracking system for your wedding planning, so do the same for your fitness goals. If you want to complete 3 strength training and 2 cardio workouts per week, write them down. Schedule them right into your calendar, and commit to the appointments just like you will with your florist.

Have fun

. There are lots of online contests that are tons of fun and provide some accountability. Pro tip: sign up with your bridal party besties and maybe throw in a little contest between friends! Try something silly like "the one with the most cardio minutes gets to pick the 5

th

song at the reception." Or, a moderate hike with your future spouse on the weekends makes a great cardio activity AND a chance to reconnect with one another in the chaos of wedding prep.

Incorporate mind/body into your plan

. No one loves a bridezilla, but they do love a "bride zen-ahhhh." Whether it's Yoga or Pilates, meditation, or a quiet stroll in nature, Sister, we promise you'll love everything-wedding so much more if you spend a little less time planning, and a little more time on you!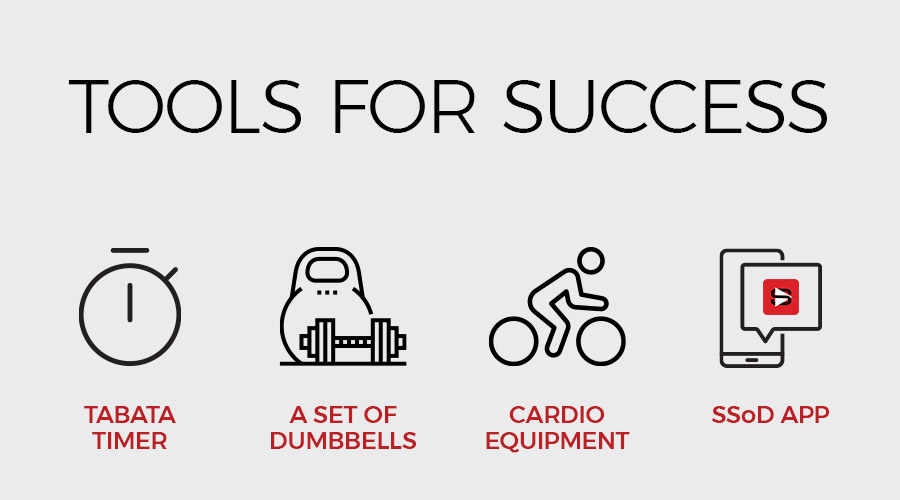 Tools for Success
:
There are definitely wedding workouts that don't require equipment, tools or timers. But to get the most out of our plan, we do recommend a few items: 
 Tabata timer

– there are plenty of free apps available.

 

A set of dumbbells

– you'll probably want toned arms for the wedding, so we recommend at least a couple of sets ranging from 5-15 pounds.

 

Access to cardio equipment

– a Spin bike (our fave), a treadmill, rowing machine or a sidewalk and some running shoes will do the trick.

Studio SWEAT onDemand app

(totally optional, but it might help!) – Doing all the wedding planning and don't want to plan your workouts, too? Download the Studio SWEAT onDemand app, where you can stream tons of body-sculpting workouts, including some of the sample workouts below, right to your TV or favorite device. 
Studio SWEAT onDemand isn't required to follow this bridal bootcamp, but it will make your life so much easier. And since you're probably on a budget right now, we want to help you out with a couple of killer discount codes you can use! For a 12-Month Membership at an intro rate of only $99 click here! If marriage is a big enough commitment for now, we get it! Just click here to go month-to-month for only $15/mo.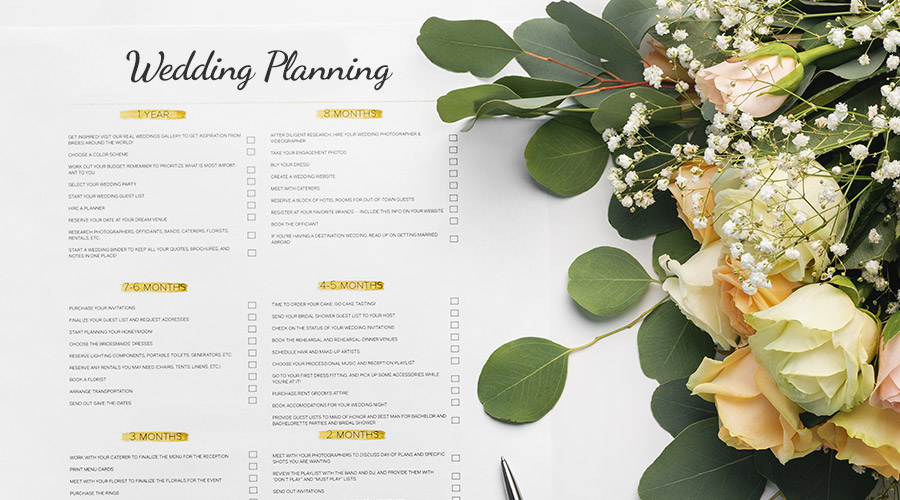 The Plan for Success:
Whether you've got plenty of time till the big day, or you're comin' in hot on that last month or 2, we've got the workout plan for you. Choose the plan that fits your timeline best! 
There are suggested days in the plans below, but feel free to switch them up based on your schedule. Remember, whether it's morning, noon, or night, the best time to work out is always the one when you actually will! Whatever you do for yourself during your wedding prep season, we know you'll be the most beautiful bride!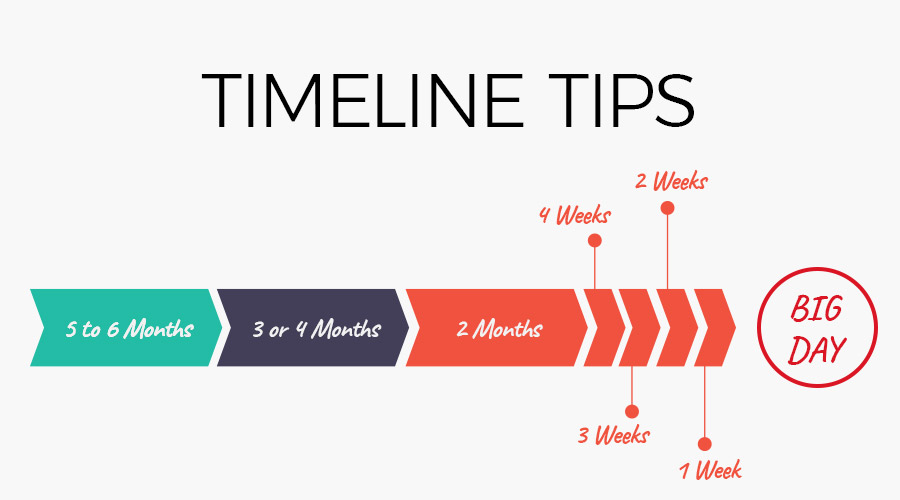 TIMELINE TIPS
If You're at 5 to 6 Months 'til Wedded Bliss:
It may seem like you've got all the time in the world, and we bet you're already counting minutes until the two of you can spend your life together. This is a great time to work in a fitness routine that will support a happy, healthy and smokin' hot you for that special day and beyond! 
Our "Get Started Here" plan is perfect for the first few months. Try adding in some full-body sculpting – you've got the time, so let's get it all in there! Work up to the "Three to Four Months" add-ons. By month five, you'll get in the workout flow and be feeling the happy endorphins from working out regularly. But you'll also be getting down to planning crunch time so we can't say this enough – be sure to stick to your workout plans. This is a great time to check in with an accountability partner, re-look at your fitness schedule, and recommit to yourself.
When You're Down to 3 or 4 Months 'til You March Down the Aisle:
 
You've got a few months left to tone and tighten, but it's still time to get down to business. Use the "Get Started Here" program as your base, but for months three and four, we'll up the intensity and time. You may start feeling like it's all wedding all the time, so now's a great opportunity to add in some of that "me-time" with a Yoga or Pilates activity.
When You're but Weeks Away from the Big Day:
If your walk down the aisle is just around the corner, the "Get Started Here" program is the plan for you. We've loaded it up with more focused upper body sculpting so you can proudly show off those bare arms in that gorgeous gown!
Aim for 3 workouts per week, plus an optional 2 cardio days. For the most bang for your buck, we love combo classes like this Spin Sculpt class on Studio SWEAT onDemand. Classes like this are perfect for knocking out strength and cardio all at once.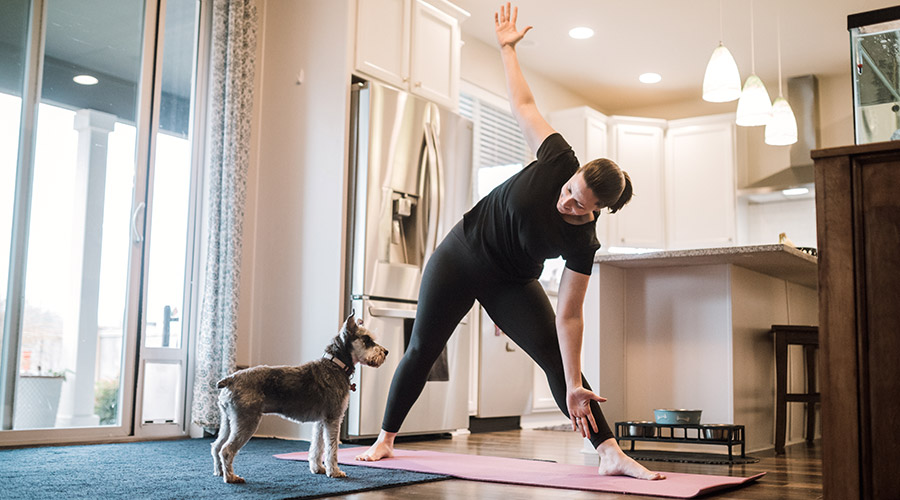 WORKOUT PLANS – All Brides Get Started Here!
Whether you've got six months to go or you're down to one, this is our suggested weekly workout plan for the first month or two to get started.  
Keep Going Into Months 3 & 4:
For those that have more time 'til tying the knot, we suggest you do the plan above for months 1 & 2, and this is what we're throwing at ya for months 3 & 4.  
Pressing on to Months 5 & 6 :
If you started this bridal boot camp with 5 or 6 months to prep for the big day, this is when it's time to step up your game! You've built up your endurance, you've gotten stronger and, dang, have you crushed some kCals. Let's keep it up going into these final months!
Example of Full-Body HIIT Bodyweight Workout: 
Set your Tabata timer for 30 seconds of work/30 seconds of rest (Increase to 40 sec. of work/20 sec. rest, moving toward 50 sec. of work/10 sec. of rest as you get stronger). Do two rounds for 30-minute workout: 
Jumping Jacks

Squats

Mountain Climbers

Alternating Lunges

Step out Sumo Squats

Burpees

Down-dog Toe Touches

Bicycles

High Knees

Plank Jacks

Butt Kickers

Bird Dog

Push-ups

Alternating Side Lunges

Inchworms
 Example of Upper Body Sculpt Workout:
Want a great bridal arm workout you can do with just a bench, chair or stair step and a set of dumbbells?
Set your Tabata timer for 30 seconds on/10 seconds rest, 6 rounds. Repeat 3 times.
Triceps Dips (on bench)

Hammer Curls (with 10-15lb weights)

Shoulder Presses (with weights)

Plank (from elbows or hands)

Back Fly (with weights)

Push-ups (if you need to, drop to your knees, but see if you can work your way up to your toes!)
All Set for a Life of Success!
With all the last-minute activity before a wedding, be sure to take time for a few deep breaths, and some quality time with your honey. We love starting and ending our day with a simple, short Yoga flow and this 15 Minute Bedtime Yoga is the BEST way to end your day. 
Now that you've crossed off all the to-do list items, and you've spent time on a happy, healthy and fit YOU, it's time for the most important wedding item of all – walking down that aisle and starting your future! Wishing you all the happiness in your lifetime together!
___________________________________
Studio SWEAT onDemand Example Workouts
If you want access to stream these as your workouts (remember this is optional) get your bridal discounted All Access Pass now. 
Get 12-Months for Only $99  |   Go Month-to-Month for Only $15 




BODY-SCULPTING WORKOUTS. NON-STOP NEW RELEASES

|

Pick Your All Access Pass Now!