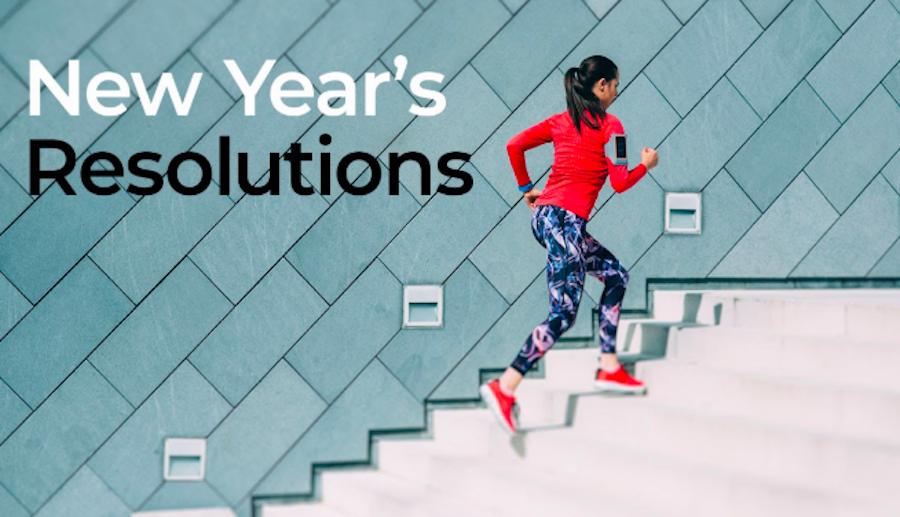 We all know the drill – the new year comes around, champagne is flowing, and you announce that this year you are going to run a marathon, lose some LBs, or start going to the gym every day. Most of the time, these goals slip away within a month, with only that pair of expensive sneakers you bought left as a reminder.
The good news is resolutions can actually be really helpful, if made in the right way. The key isn't to aim for a lofty, long-term goal, but to break it up into more manageable achievements. Creating SMART (specific, measurable, attainable, realistic and timely) goals will help you stay on target. By the time the end of the year rolls back around, you'll realize you've actually accomplished everything you set out to!
So now that we know how to choose our goals, here are some of our favorite health and fitness-related new year's resolutions that are easy to keep.  
Get Moving
No matter if it's walking two miles or dancing in your living room, getting your body moving in some way every day is better than no movement at all. Even if it's just walking instead of driving to the local coffee shop, getting your heart pumping for at least ten minutes a day will make you feel great. If tracking your steps to help set daily goals will help you, great! If not, don't stress about the numbers, just get moving and grooving in literally any way that feels right for you.
HUNDREDS OF BODY-SCULPTING CLASSES

|

Sign up for your 7-day free trial now!
Strike a Pose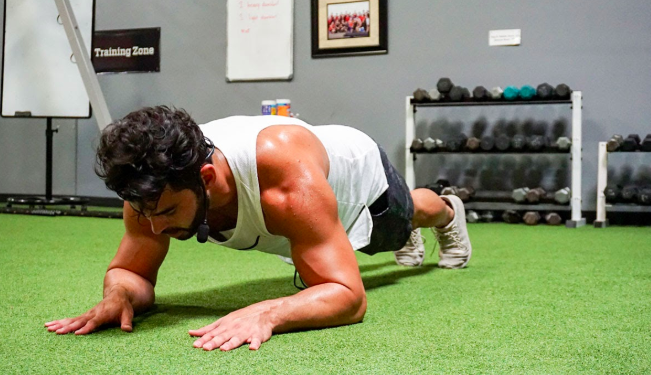 The overarching theme when it comes to creating achievable resolutions is doing a little bit every day. Try choosing one position like a plank or a wall sit and holding it for 30 seconds daily. It'll help keep "fit" on your mind, and you can probably fit this in while watching TV, waiting for the bus, or integrate it into your morning routine. It doesn't take much effort, but it'll make a big difference over time in giving you results and keeping you focused knowing you're able to stick to your goal.
Get Them ZZZ's
This one seems easier said than done, and almost as unachievable as saying you'll "be healthier" (whatever that means). However, there are a ton of small adjustments you can make to your bedtime routine to help you get more sleep or even just get better sleep. This includes putting your phone down 30 minutes before you sleep, doing some light stretches before bed, or experimenting with essential oils. No matter how much sleep you're able to get, going to bed and waking up at the same time every day can really help when it comes to your overall health, and is vital for those who want to live an active lifestyle.
Download a Workout App
The majority of us spend probably a little too much time every day on our phones. So why not add some motivation in the place you look the most? An app will keep you accountable and give you a place to keep track of your progress, and many even send encouraging notifications and reminders to help stay on track. With so many workout apps out there, you can find the one that works best for you. The best workout apps are the ones like Studio SWEAT onDemand, which includes a huge variety of virtual fitness classes from Spin, to TRX, to yoga. This way you get that butt-kicking sweat session with the help of a professional trainer right from your own home. 
Staying on top of your fitness and crushing those new year's goals all comes down to mindset. Stressing over the numbers or how fast you can hit your target isn't going to help you make real change. Instead, think about all the amazing things you're doing just by taking small steps. To get started on making this your best year yet, sign up for a 7-Day Free Trial from Studio SWEAT onDemand. If you're looking to sweat alongside real people getting real results, check out our butt-kickin' onDemand workouts.
All right! You're all ready to kick off your new year in style, and success! Who knows, you might get some use out of those fancy sneakers yet.
BODY-SCULPTING WORKOUTS. NON-STOP NEW RELEASES

|

Pick Your All Access Pass Now!