Get your MYZONE® Heart Rate Monitor today! The MZ-3 is a next-generation heart rate monitor used to provide your members with instant, accurate effort feedback—from anywhere.  With the MYZONE app, members can track their effort while on the go by a quick glance at their phone. Watch this video to learn more about this amazing workout enhancing tool.
What is Myzone? We're glad you asked.

Posted by MYZONE on Thursday, October 4, 2018
Other cool things to know include:
$50 Savings immediately applied on checkout when you purchase using the button below
If you are outside of the US, please change your country flag on the right top corner of the MyZone website.  During checkout add your county's promo code to get the discount: UK SSUK002; Australia SSAU003; Canada SSCA001
Interact with your SSoD Trainers and peers!  Studio SWEAT onDemand will begin to have SSoD MYZONE challenges soon!  Can you beat your SSoD buddy that's across the world in how many MEPs (My Zone points) you racked up in a week, a month, etc?  How will we do this you ask…Well as trainers and a group we can see each other's data if granted permission.  Outside of challenges, if you grant us permission, we can check in on you at any time and see your workout data too!
Here's how to charge your MyZone: Charging Your MyZone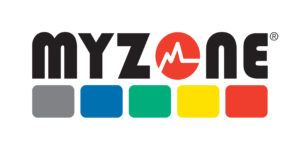 Live display of data via a smartphone app.
Online logbook with goal setting, biometric data, challenges, status rank, and social feeds.
Stores up to 16 hours of storage for those times you don't have your smartphone.
MYZONE

®

 module is rechargeable using the recharge dongle (included).
Comfortable textile strap with button on module.
Records & Uploads Time/ Effort/ Calories/ Heart Rate/ MEPs.
99.4% accurate to an EKG/ECG machine.
Wirelessly uploads data when in range of designated MYZONE

®

 facilities, or within range of your smartphone.
Connects with cardio equipment and 3rd party apps.
Uses Bluetooth, ANT+ and Analogue communication protocol.
Washable Strap and Water Resistant module.